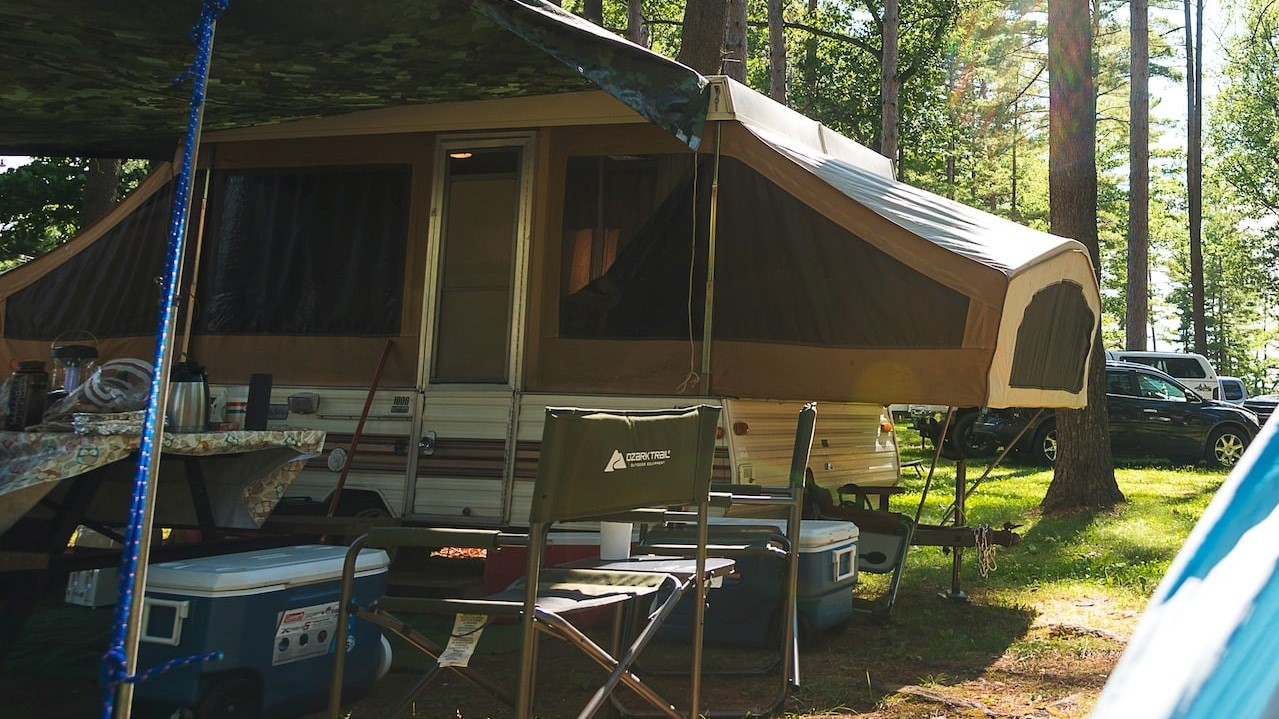 Photo by Gary Meulemans under Unsplash License
Pop-Up Camper Donations: Be a Local Hero in Your Community
A pop-up camper is a great vehicle to use when going camping. It's lighter than a trailer and easier to tow around, giving you portability and convenience.
However, like other types of vehicles, it needs constant maintenance and checkups to make sure it's in tip-top shape. You wouldn't want a wheel suddenly coming off during your next camping trip!
Sadly, repairs don't come cheap, and some parts are expensive to replace. If your beloved camper is starting to turn into a money pit, then you should start thinking about letting it go.
Turn Your Rusty Camper Into a Vehicle of Hope
Instead of going through the hassle of selling your camper on your own, hand it over to us at Goodwill Car Donations through our pop-up camper donations program. It isn't easy to sell a clapped-out camper by yourself. Not only would you have to spend a lot of money to make it presentable enough to be sold, but you'd also have to spend time and money advertising it so you can find a good buyer.
Donating it to us at Goodwill Car Donations is the easiest way you can get rid of it while helping your disadvantaged neighbors. Your camper donation will show them the way to a brighter future!
We will sell your vehicle through auction and turn over the proceeds to the Goodwill organizations in your local area. These nonprofits cater to disadvantaged individuals, providing them with job and skills training, career opportunities, vocational and educational services, internship programs, financial support, livelihood assistance, and other critical community-building support services.
Your pop-up camper donation will surely go a long way in enabling Goodwill to serve more people in your community who are burdened with disabilities and other disadvantages.
Get Rewarded for Donating
When you team up with us at Goodwill, you'll not only help the less fortunate people in your community, but you'll also be helping yourself! You'll receive your fair share of benefits when you participate in our pop-up camper donations program. It's truly a win-win solution for you!
Here are some of the rewards that will come your way when you choose Goodwill as your charity partner.
Get the highest possible tax deduction!
A free towing service is yours for the taking.
Enjoy a hassle-free way to dispose of your old and unwanted pop-up camper.
Throw your camper expenses out the window!
No need to do time-consuming paperwork.
Thinking of Donating? It's Super Easy!
The donation process we follow in our pop-up camper donations program consists only of three simple steps. You'll breeze through the process and you won't even have to leave your house.
Here's how donating to us looks like from start to finish:
Contact us.
We have a toll-free line at 866-233-8586 that's open 24/7. Give us a call at any time of the day, and our team of donation specialists will assist you every step of the way. You can also choose to submit your donation details through our online donation form. Once you're done submitting the required information, expect to receive a call from us for verification purposes.
We collect your camper for free.
Let us know your preferred time, date, and location for the pickup and towing of your camper, and we'll take care of the rest. No need for you to pay for anything. For your safety, we can arrange for an unattended pickup. We'll issue you a towing receipt, which you can use to cancel your pop-up camper's insurance coverage. You can also use it to de-register your vehicle at your local DMV.
Receive your tax-deductible receipt.
We'll promptly auction off your donated camper. Within 30 days following its sale, we'll send you by mail or email your 100-percent tax-deductible sales receipt. With this receipt, you can claim your top tax deduction when you file your itemized federal income tax return in the next tax season.
You can find more information about Goodwill Car Donations on our FAQs page. If you have questions or concerns, feel free to give us a call at 866-233-8586. You can also send us a message here.
The Other Vehicles You Can Donate
Aside from pop-up campers and other recreational vehicles, Goodwill Car Donations accepts most other types of vehicles. We accept even those that won't even start anymore.
Note, however, that we require donors to present their vehicles' titles or proof of ownership. This is the reason why we can't accept vehicles that have been abandoned or stolen. In case you've lost your camper's title, call us and we'll have one of our title experts assist you in getting a duplicate copy quickly.
Here's a list of the various types of vehicles we accept:
Cars: sedans, luxury cars, sports cars, wagons, coupes, convertibles, hybrids, hatchbacks
Vans: cargo vans, passenger vans, family minivans, camper vans
SUVs: compact, midsize, full-size or crossover versions
Motorcycles: scooters, off-road bikes, touring bikes, cruisers, sports bikes, choppers
Trucks: box trucks, extended cab pickup, panel trucks, pickup trucks
Boats: fishing boats, sailboats, speedboats, houseboats, pontoon boats, tugboats, yachts
Specialty vehicles: riding lawnmowers, motorized wheelchairs, noncommercial planes
Fleet vehicles: cars, passenger vans, cargo vans, SUVs, pickups, trucks, buses
Work-related vehicles: construction vehicles, tractors and farm equipment, buses, large trucks, landscaping vehicles
Recreational vehicles: campers, travel trailers, snowmobiles, Jet Skis, RVs, motorhomes, pop-up trailers, 5-wheelers
Donate Your Camper Today!
You can become a local hero to the disadvantaged individuals and families in your community by simply giving away a pop-up camper that you no longer need and is just occupying space on your property. Call us at 866-233-8586 or fill out our online donation form to take part in our pop-up camper donations program today!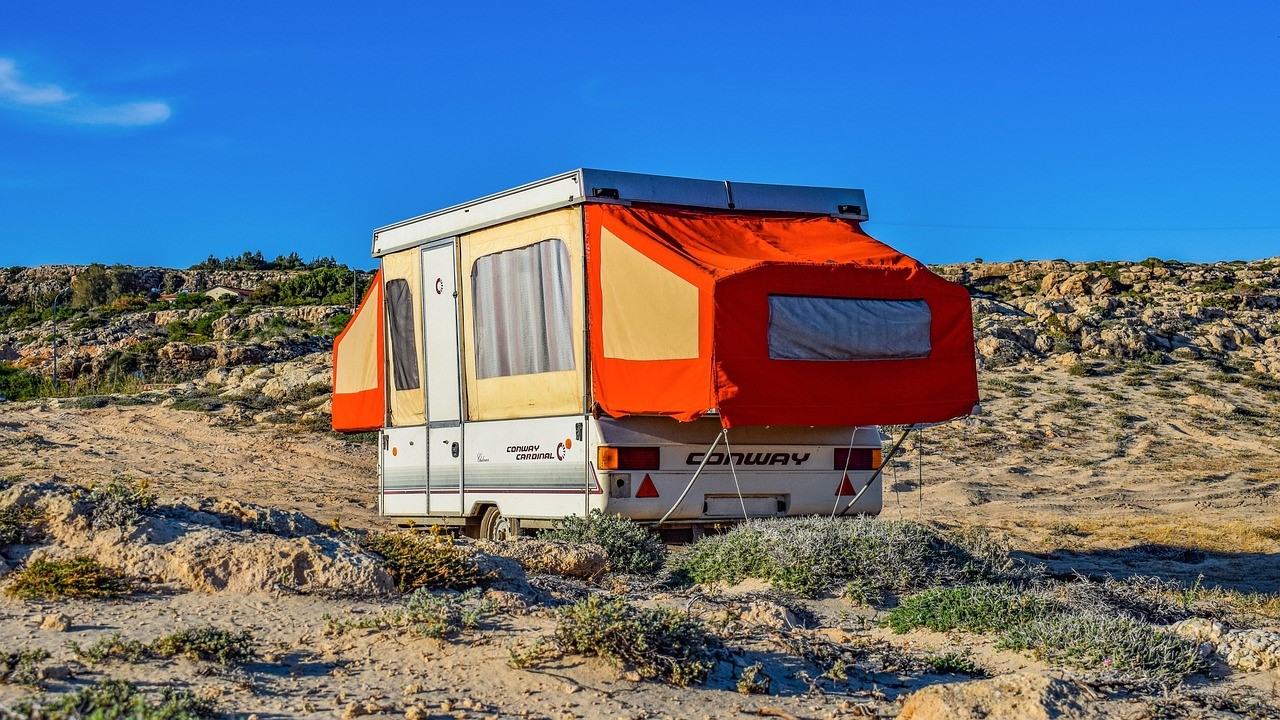 Photo
by
dimitrisvetsikas1969
under
Pixabay License