RV Donation Delaware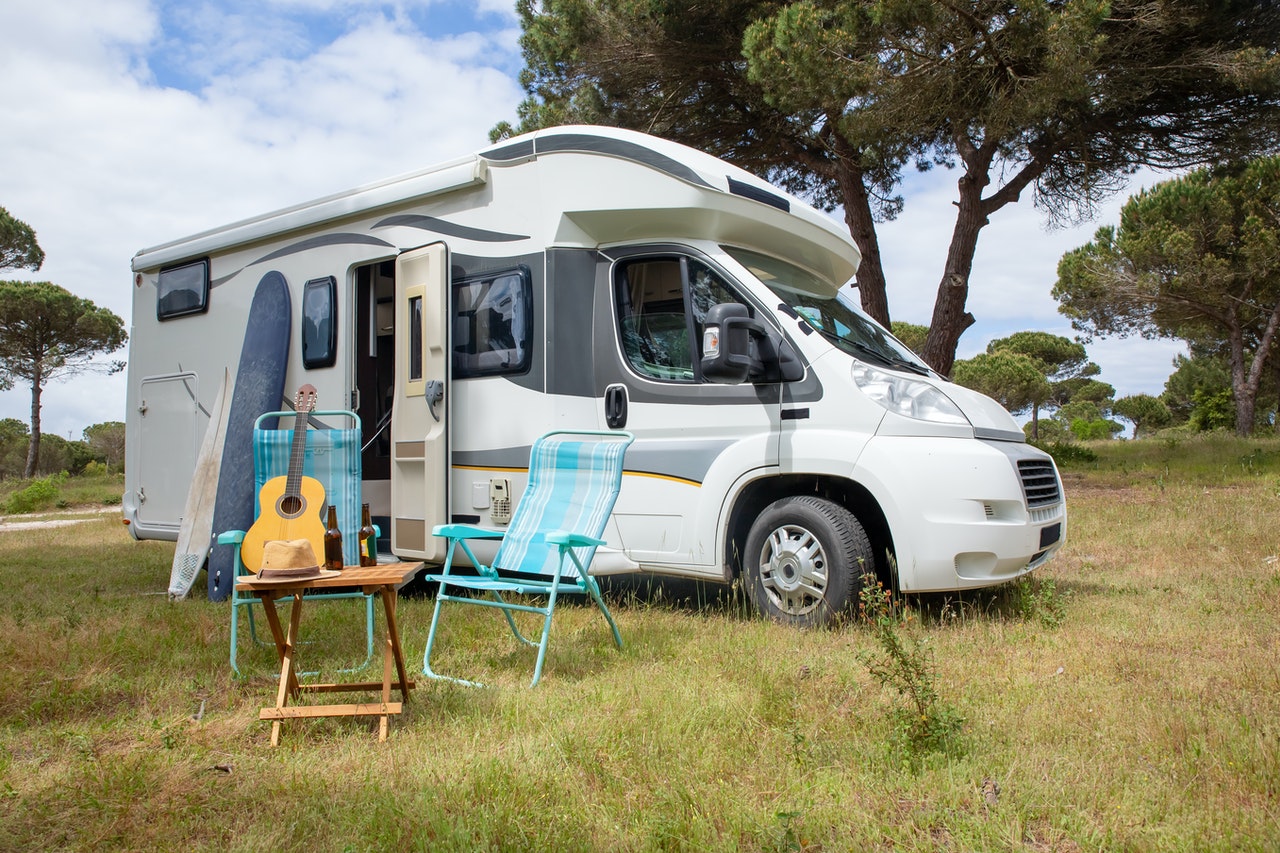 Is It Time to Say Goodbye to Your Old RV?
Whether you've lost interest in RVing or you're ready for an upgrade, you're probably looking to find the best way to get rid of that vehicle. Since selling an old yet pricey RV can prove problematic, consider donating it to support a meaningful cause. Handing it over to us at Goodwill Car Donations through our RV donation program in Delaware will allow you to help the disadvantaged people living in the Diamond State.
What We Do to Help Make Delaware Shine Brighter
The latest survey made by the United States Census Bureau puts Delaware's estimated population at 1,003,384. About 9.3% of the state's residents under 65 years old experience some form of disability while 10.9% are classified as persons in poverty. Goodwill of Delaware and Delaware County, the Goodwill organization chapter, serving the state is committed to helping these people realize their full potential and improve their quality of life.
Goodwill Car Donations is the online vehicle donation program platform of all Goodwill chapters located throughout the country. We receive RV donations on their behalf and sell them through auctions to raise funds for their critical community-building programs for the benefit of disadvantaged Americans.
Goodwill Industries is dedicated to helping men and women who are burdened with disabilities, lack of education, job experience, or essential skills, and other limiting personal circumstances, such as having a welfare mentality and past criminal records. These disadvantages prevent these folks from finding decent sources of income that can enable them to break free from poverty and live healthy, productive, and fulfilling lives.
Here in Delaware, the Goodwill chapter serving the state use the funding they get from us to provide deserving Delawareans with employment and livelihood opportunities, job training, scholarships, disability benefits, and other essential support services.
When you hand over your unwanted RV to us, we'll use it to boost growth and progress in the Diamond State by helping its disadvantaged people harness their full potential so they can achieve financial independence.
How to Donate Your RV
You'll be glad to know that our RV donation process in Delaware is fast, simple, and highly convenient. Our team will handle everything for you from start to finish. Those who've donated their RVs to us have all expressed their satisfaction with the kind of service we provided them. We're confident you'd feel the same way and say the same thing.
Here's a look at the steps involved in our hassle-free donation process:
Get in touch with our team by either filling out our online donation form or calling us at 866-233-8586. We'll ask you about your vehicle's basic details, as well as your contact information.
STEP 2: Give us your preferred pickup date and time.
Once we verify the information you shared with us online, we'll call you back to ask for your preferred date, time, and location for the pickup of your vehicle. Next, we'll assign a licensed towing company affiliated with us to collect your RV wherever it's stored or parked. A company representative will hand you a towing receipt on the day of pickup. You can use this document to cancel your RV's registration and insurance coverage.
STEP 3: Receive your 100% tax-deductible receipt.
A few days following the sale of your vehicle, we'll mail you your tax-deductible sales receipt. This entitles you to claim the highest possible tax deduction when you file your itemized income tax return in the next tax season.
Check them out on our FAQs page for more details about Goodwill Car Donations, the Goodwill organizations that serve your area, and our donation process. If you have questions or concerns, don't hesitate to call us anytime through our toll-free hotline at 866-233-8586. You may also message us here.
Donation Rewards You Just Can't Say No To
Like the disadvantaged Goodwill beneficiaries in your area, you'll also get to have your share of rewards from your act of charity. By participating in our RV donation program in Delaware, expect these valuable rewards to come your way:
Since all Goodwill organizations are IRS-certified 501(c)3 nonprofits, your vehicle donation is 100% tax-deductible. Count on us to exert our best effort to sell your RV at its highest possible price so you can claim a top tax deduction.
Dispose of an unwanted RV for free!
Your RV gets picked up whenever and wherever you want. What's more, you won't have to pay for the cost of your vehicle's removal because the towing fee is on us.
Experience immense satisfaction!
Brace yourself for the priceless feeling of immense satisfaction, knowing that your RV donation will help the underprivileged people in your community eliminate barriers to opportunities through learning and the power of work.
We Take Nearly All Vehicle Types
Aside from your RV, if you have other vehicles that you want to get rid of, we'll gladly accept them regardless of their age or condition. Check out this list of vehicle types you can donate to Goodwill Car Donations:
Standard vehicles: sedans, luxury cars, coupes, hybrids, convertibles, sports cars, hatchbacks, wagons
Vans: family minivans, cargo vans, camper vans, and passenger vans
SUVs: compact, midsize, full-size, and crossover versions
Motorcycles: scooters, touring bikes, cruisers, mopeds, off-road bikes, choppers, sports bikes
Trucks: pickup trucks, panel trucks, tank trucks, refrigerator trucks, extended cab
Specialized vehicles: motorized wheelchairs, riding lawnmowers, skoolies
Work-related vehicles: farm equipment, construction vehicles, tractors, landscaping vehicles, large trucks, buses, taxicabs, ambulances
Water vessels: catamarans, sailboats, cruises ships, tugboats, fishing boats, speedboats, yachts, motorboats, pontoon boats
Aircraft: gliders, helicopters, non-commercial planes
Ready to Kick-Start Your Delaware RV Donation Process?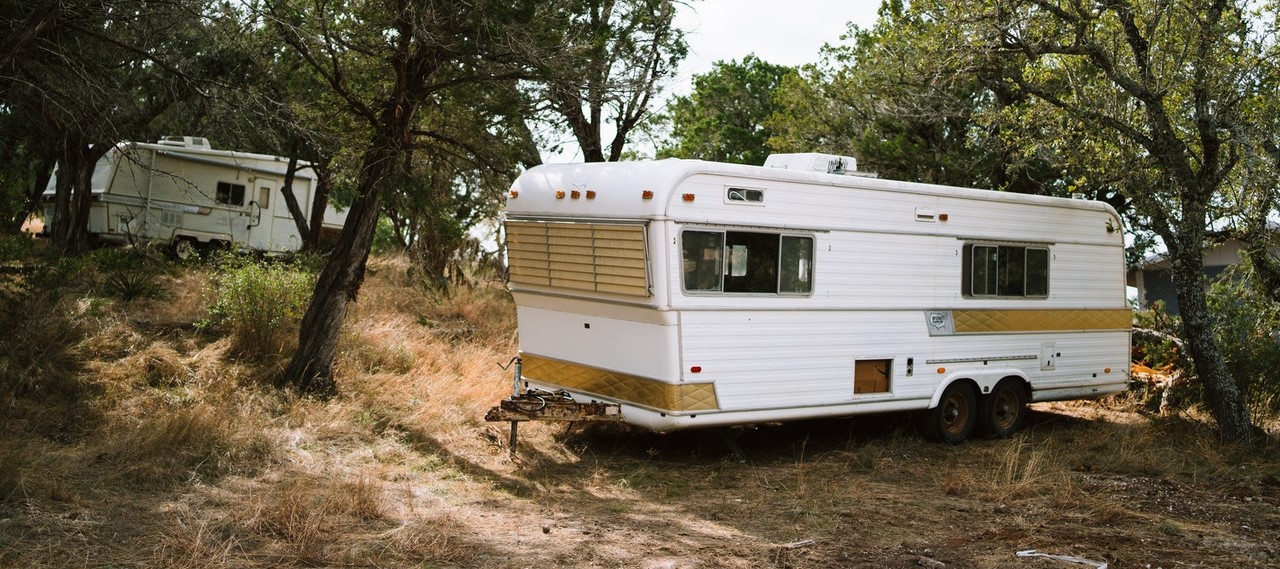 It doesn't matter how old or damaged your RV is. You can still use it to transform the lives of disadvantaged Delawareans. Call Goodwill Car Donations at 866-233-8586 or fill out this secure donation form to participate in our RV donation program in Delaware now!