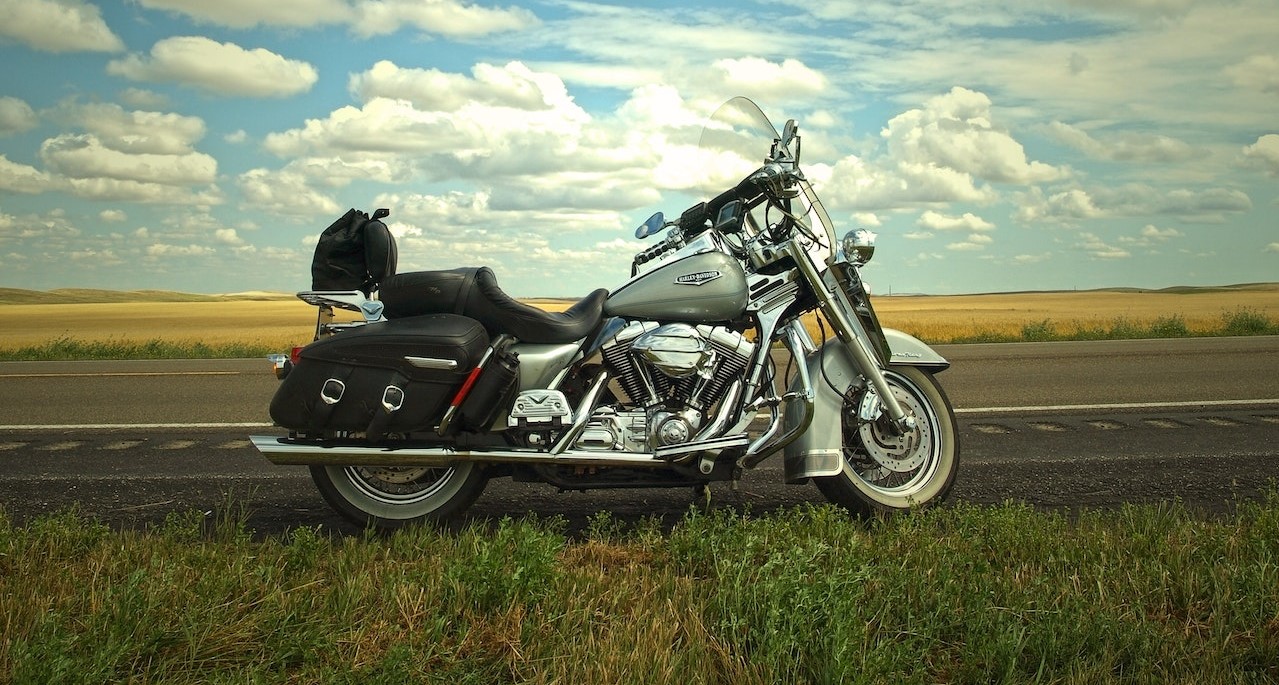 Photo by Pixabay under Pexels License
Turn That Battered Bike into a Bringer of Hope!
Have you been thinking of getting rid of your battered motorcycle since it's no longer useful to you? If it is giving you more trouble than it's worth, you have no other choice but to let it go.
Instead of selling it for peanuts or dumping it in a scrapyard, you'd be better off donating it to charity where you can give it a new and meaningful purpose. When you turn over that motorbike to us at Goodwill Car Donations, we'll use it to transform the lives of the struggling disadvantaged residents of your community by providing them with the means to attain financial security.
We'll sell your motorcycle through an auction to raise funds for the life-enhancement programs and services being provided by the Goodwill organizations serving your area.
These IRS-certified 501(c)(3) nonprofits cater to disadvantaged Americans — those who are burdened with disabilities, those who lack education, job experience, or essential skills, and those who have other limiting personal issues, such as being welfare-dependent or having past prison records.
Your local Goodwill organizations use the funding we give them to provide their beneficiaries with job and skills training, employment opportunities, scholarships, livelihood assistance, disability benefits, family support, educational services, financial assistance, and many other essential support services. These services are meant to empower your disadvantaged neighbors to secure decent sources of income through stable jobs and sustainable livelihoods, thus helping them live healthy, productive, and fulfilling lives.
Our Quick and Painless Motorcycle Donation Process
At Goodwill Car Donations, we're all about providing quality service to our donors. You can count on our team to help you every step of the way in the donation process, from transferring title ownership to the processing and mailing of your tax-deductible receipt. Plus, you won't have to spend a single dime for our towing service.
To give you a better idea of how our motorcycle donation process works, here's a simple three-step guide to it:
Get in touch with us.
There are two ways of contacting us: Call our toll-free hotline at 866-233-8586 or fill out our online donation form. Provide us a few details about your motorcycle, such as its year, mileage, make, model, and working condition. After verifying them, we'll return your call to arrange for your bike's free pickup and towing. You can give us your preferred time, date, and place for this.
Part ways with your motorcycle.
We'll assign an affiliate licensed towing company to haul away your motorbike. Our representative will issue you a towing receipt. This document frees you from any accountability on your bike from that point on. You can also use the receipt to cancel your motorcycle's insurance coverage and DMV registration.
Receive your tax-deductible sales receipt.
All vehicle donations made to us are 100% tax-deductible since they will be used by Goodwill organizations, all of which are IRS-approved 501(c)(3) nonprofits. Within days after the auction sale of your motorcycle, we'll mail to you its sales receipt. You can use this document to claim your top tax deduction in the next tax-filing season.
If you're interested to learn more about our donation program, feel free to visit our FAQs page. Should you have any questions or concerns, send us a message here or reach us anytime at 866-233-8586.
What's In It for You?
Donating a motorcycle to Goodwill Car Donations will not only benefit the underprivileged folks in your community since you'll get to enjoy your share of rewards as well. Aside from going through a seamless donation experience, you'll get to enjoy these incredible perks:
Get entitled to claim the maximum tax deduction.
Your motorcycle donation is fully tax-deductible. You can claim your deduction when you file your itemized income tax return in the next tax season. Since we'll exert our best effort to sell your RV at its highest possible price and since the final selling price of your donation will serve as the basis of your tax deduction claim, you're assured of receiving the maximum tax deduction.
Get free towing.
With Goodwill Car Donations as your charity partner, you'll get professional towing service at no cost to you. We can render this service to you anywhere in the country since we operate in all 50 states.
Stop paying for costly bike repair and maintenance.
Why keep on paying for the repair and maintenance of a motorbike that keeps on breaking down?
Enjoy a hassle-free donation experience.
It takes only a few minutes to fill out our online donation form or give us a call to make your donation. You can do this in the comfort of your home. We will also take care of all the paperwork for you.
Types of Motorcycles Qualified for Our Donation Program
You'll be pleased to know that we take pretty much all types of motorcycles. They don't even have to be in good shape when we collect them from our donors. The most common types we've been receiving are the following:
Cruisers
Dirt bikes
Sport bikes
Mopeds
Touring motorcycles
Scooters
Dual-sport motorcycles
Standard roadsters
In case you're not aware, we also accept other types of vehicles such as cars, RVs, trucks, boats, golf carts, and even private planes. Know more about this here.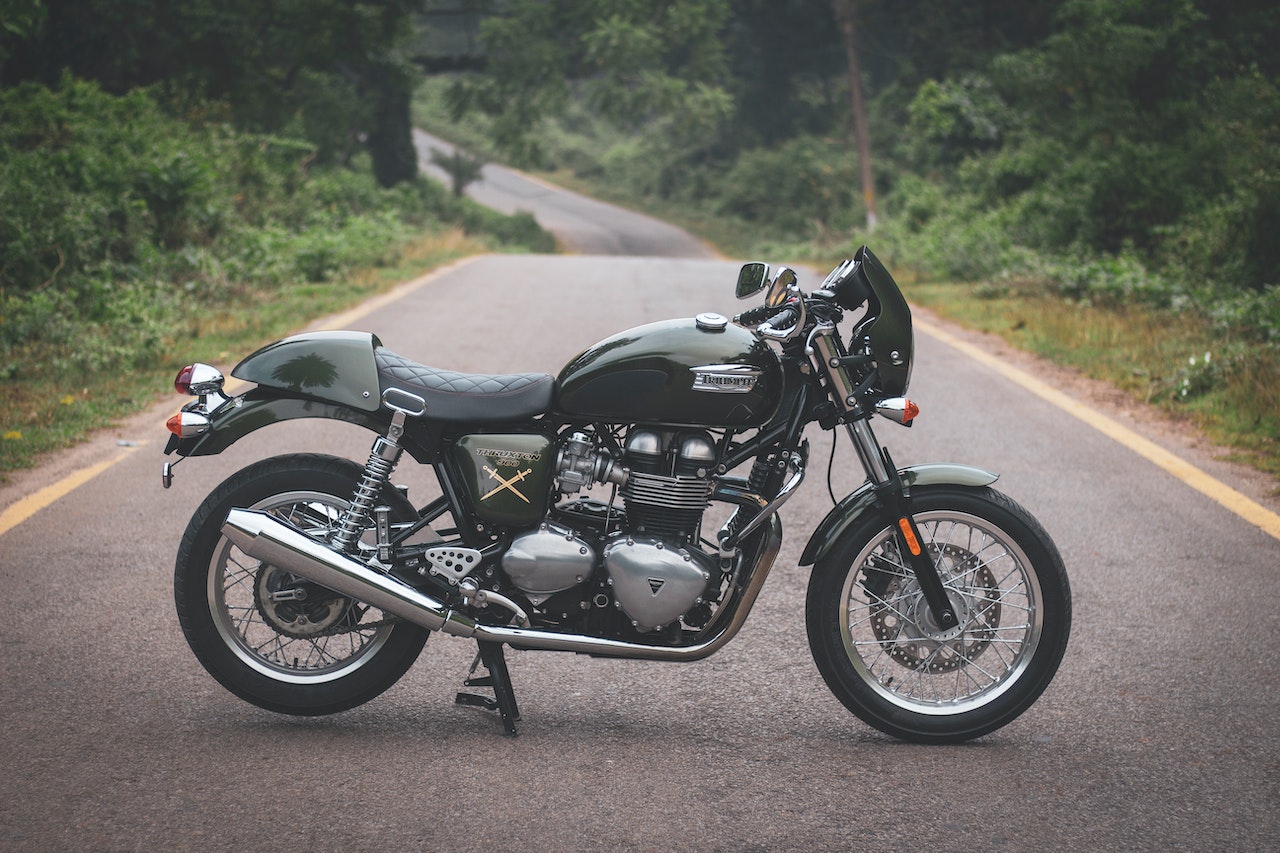 Photo
by
Pragyan Bezbaruah
under
Pexels License
Make a Difference in People's Lives Today!
Get that eyesore of a motorcycle off your property while enabling your less fortunate neighbors to live the good life they've been longing for. Donate that bike to Goodwill Car Donations by calling 866-233-8586 or filling out our secure online donation form now!