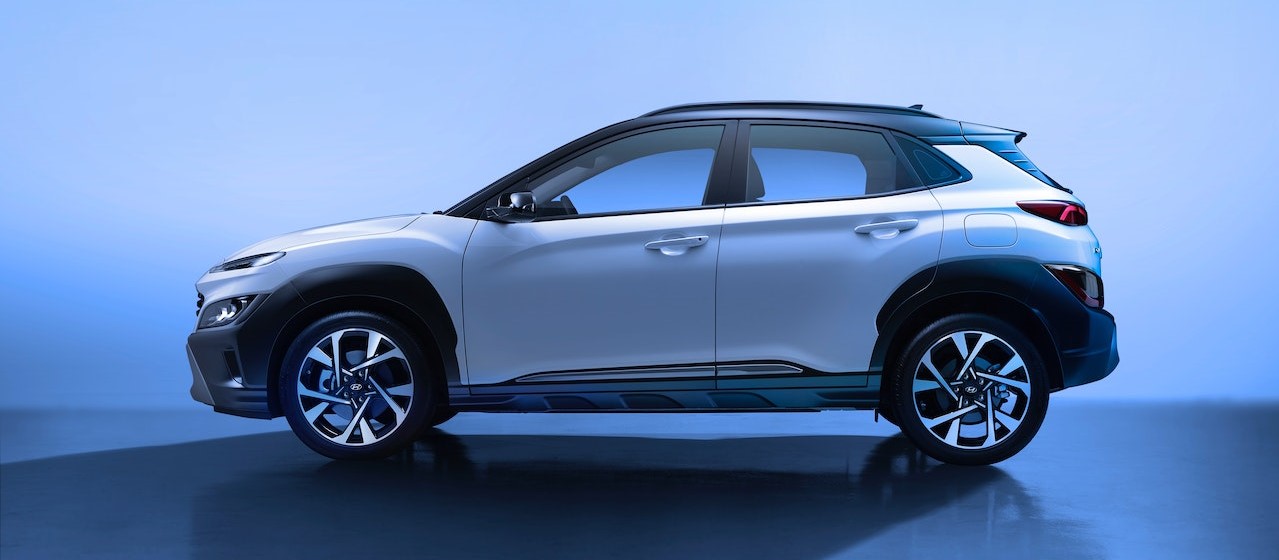 Photo by Hyundai Motor Group under Pexels License
Get a Ton of Rewards for Helping Others!
Did you know that your hybrid car, no matter how worn-out it may be, can provide enduring hope to the disadvantaged people in your local area? While it may no longer be a good idea for you to drive it due to its poor condition, you'll be delighted to learn how it can play a significant role in uplifting the lives of the needy. That will happen when you hand over that vehicle to Goodwill Car Donations!
We will put your hybrid car up for auction and turn over the proceeds to the Goodwill organizations serving your area. These IRS-approved 501(c)(3) nonprofits cater to disadvantaged U.S. citizens — those who are burdened with disabilities, lack of education, job experience, or essential skills, and other limiting personal issues, such as having prison records or being welfare-dependent.
Your local Goodwill organizations use the funding we give them to provide their beneficiaries with job and skills training, employment opportunities, scholarships, livelihood assistance, disability benefits, family support, educational services, financial assistance, and many other essential support services.
Here's How Our Hybrid Car Donation Process Works
We greatly value your time, which is why we've made our donation process as quick and simple as possible. Our team will take care of all your donation paperwork, and we'll have a licensed towing company haul your vehicle away at a time and place of your choice. Informing us of your decision to donate is pretty much the only task you'll need to do.
Here's a three-step guide to give you an idea of how easy it is to make a hybrid car donation to Goodwill:
Reach out to us.
You can start the process by giving us a call at 866-233-8586 or by filling out our online donation form. Provide us specific details about your vehicle, including its year, make, model, mileage, VIN, and working condition. After this, expect a call from us within a few hours as we arrange the pickup and towing of your car.
We collect your car.
We'll assign a professional towing company to haul your vehicle away. The driver will issue you a towing receipt before leaving with your hybrid car. You can use the receipt to cancel your vehicle's insurance coverage and DMV registration. In case you can't be around at the time of towing, let us know beforehand so we can provide you with additional instructions.
A tax-deductible receipt arrives in your mailbox.
Several days after the sale of your donated hybrid car, we'll send you its 100% tax-deductible sales receipt via mail. Be sure not to lose this document – it serves as your ticket to claiming a handsome tax deduction!
Do you have any questions or concerns regarding our donation process? Feel free to send them here or contact us directly at 866-233-8586. You may also visit our FAQs page for more information about Goodwill Car Donations and our vehicle donation programs.
Great Reasons to Partner with Goodwill
Donating your hybrid car to us is a decision you will never regret. We can guarantee you that. Besides enabling yourself to help the struggling folks in your community, you'll also find yourself enjoying a ton of rewards. Here are some of them:
Claim the maximum tax deduction!
We will promptly mail you the 100% tax-deductible sales receipt of your hybrid car right after its auction. We'll also be more than happy to help you get the highest possible tax deduction by making sure your car gets sold at its highest possible price.
Why bother looking for a towing company to haul off your vehicle when you can avail yourself of our vehicle removal service for free? We'll even give you the freedom to pick a time, date, and place for this!
Avoid the headaches of paperwork!
Since we know how stressful it is to deal with paperwork, we're letting our donation specialists do all the heavy work for you!
Skip the hassles and costs of selling a used car!
Why bother wasting your time, money, and effort in trying to sell a worn-out hybrid car when you can dispose of it in minutes? By donating it to us, you'll spare yourself from the trouble of advertising it and negotiating with hagglers. Plus, you don't have to spend a fortune on repairs anymore since we'll take it as it is.
With your hybrid car off your hands, you'll end your financial woes. You can finally stop paying for its insurance coverage, maintenance, and repair fees.
Other Vehicle Types You Can Donate
If you're wondering whether we accept vehicle types other than hybrid cars, the answer is a resounding yes! And guess what? We even take those that are no longer in good running condition.
Here's a list of vehicles that are more than welcome in our donation program:
Standard vehicles: convertibles, hatchbacks, coupes, sedans
RVs: campers, trailers, toy haulers, motorhomes
Motorcycles: scooters, mopeds, dirt bikes, cruisers
Specialized vehicles: ATVs, riding lawnmowers, farm equipment, snowmobiles
Fleet vehicles: buses, passenger vans, delivery trucks
Watercraft: fishing boats, sailboats, jet skis, tugboats, catamarans
Aircraft: private planes, helicopters, gliders
Photo
by
Kindel Media
under
Pexels License
It's Time to Get Involved in a Worthwhile Cause!
Your hybrid car donation can help free the residents of your community from the grip of poverty. Get in touch with us now by calling Goodwill Car Donations at 866-233-8586 or filling out our secure online donation form to begin the donation process!