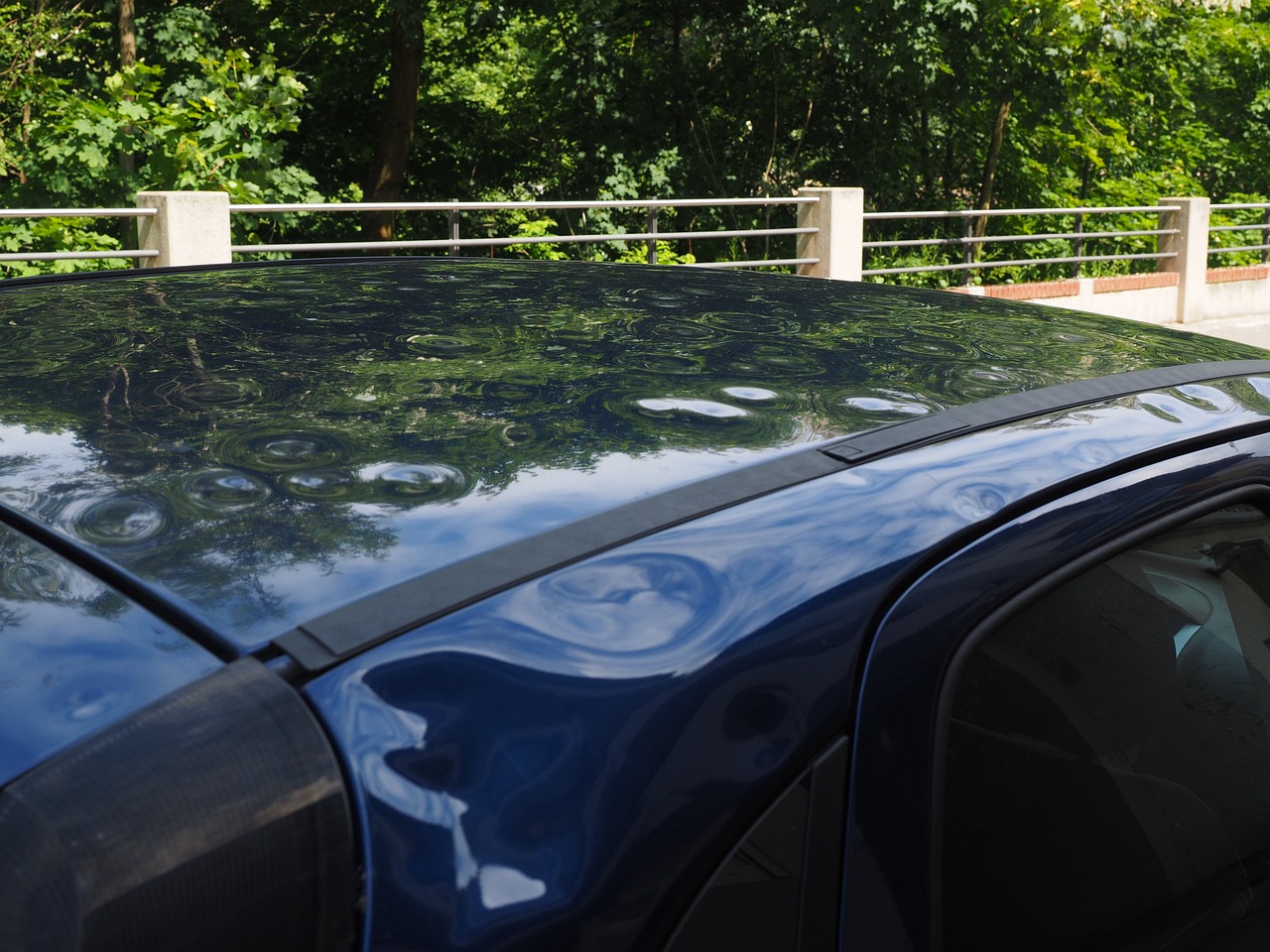 Photo by Hans under Pixabay License
Find Out Why a Hail-Damaged Car Donation to Goodwill Makes a Lot of Sense!
Hailstones as big as softballs can fall from the sky with enough force to dent the body panels of a car or shatter its windows. Hailstones can also damage the vehicle's paint, leaving behind ugly chips and scars.
Instead of dealing with costly repairs and insurance claims, some car owners with hail-damaged cars have opted to donate their vehicles to charity.
Is your car one of the rows of badly damaged vehicles in parking lots after a severe hail storm? Do yourself a favor by donating it to us at Goodwill Car Donations today.
Besides ensuring a cost-free and hassle-free way to dispose of your hail-damaged vehicle, donating it to us will entitle you to claim the highest possible tax deduction in the next tax season, thus reducing your tax bill. Best of all, you'll get the satisfaction of knowing that you're making a massive impact in your local community since we will use your donation to create new jobs and livelihood opportunities for the disadvantaged people in your area.
Why Choose Goodwill Car Donations?
Goodwill Car Donations serves as the online vehicle donation platform of Goodwill organizations spread all over the country. These community-based IRS-certified 501(c)(3) nonprofits represent the U.S. network of Goodwill Industries International Inc., a global organization that has been making a difference in the lives of millions of people worldwide.
Goodwill strives to improve the dignity and quality of life of underprivileged people. Besides strengthening communities, Goodwill focuses on eliminating barriers to opportunity and helping the needy reach their full potential through learning and the power of work.
However, funding Goodwill's life-enhancement programs wouldn't be possible without the help of generous donors.
Donating your hail-damaged vehicle to us at Goodwill Car Donations makes a lot of sense if you have a soft spot for individuals burdened with disabilities, lack of education, essential skills, or job experience, as well as other limiting personal issues, such as being welfare-dependent or having past prison records.
We will auction off your donated vehicle and use the proceeds to support the Goodwill organizations serving your area. These nonprofits use the funding they get from us to provide their beneficiaries with job and skills training, employment opportunities, scholarships, livelihood assistance, disability benefits, family support, educational services, financial assistance, and many other essential support services.
Your car donation will give our mission a boost, allowing us to serve more underprivileged Americans.
What Does Our Car Donation Process Look Like?
The satisfaction of our donors is foremost in our minds. That's why we designed a donation process that guarantees them a convenient and pleasant giving experience. We'll handle everything for you, including towing and paperwork.
To give you a clearer idea of what this is all about, here's a sneak peek of our quick and painless vehicle donation process:
STEP 1: Get in touch with us.
Call us at 866-233-8586 or fill out our secure online donation form once you've decided to donate an unwanted vehicle. One of our donation specialists will ask for a few details about your vehicle, including its year, make, model, mileage, and condition. You'll also need to confirm whether or not you have your vehicle's title.
STEP 2: Schedule your fast and free vehicle pickup.
Next, we set up an appointment for the free pickup and towing of your vehicle at a time, date, and location convenient for you. We'll assign an affiliate professional towing company to do the job.
It's okay if you can't be present when the tow truck driver collects your vehicle. However, please let us know beforehand about this. You may assign a representative to hand over your car keys and title to the driver, or you may leave them inside your unlocked vehicle so the driver can easily pick them.
Once you've handed your vehicle over to us, we'll issue you a towing receipt. This document releases you from all liability on your vehicle from that point forward. You'll need this receipt to de-register your vehicle at your local DMV and cancel its insurance policy.
STEP 3: Receive your IRS tax-deductible receipt.
You'll receive your 100% tax-deductible sales receipt in the mail within days after your vehicle is sold. You can use this document to claim your top tax deduction when you file your itemized tax return in the next tax season.
For more information about Goodwill Car Donations, feel free to check out our FAQs page. If you have questions or concerns, don't hesitate to call us through our 24/7 toll-free hotline at 866-233-8586 or contact us here.
What Are the Benefits of Donating a Hail-Damaged Car to Goodwill?
You'll also benefit from your hail-damaged car donation to us. Here are the rewards you stand to receive:
A hail-damaged car usually requires expensive repairs. You need not spend a single dime when you simply donate that vehicle to us. We'll take your vehicle whatever its condition.
Donating your hail-damaged vehicle to us means you won't have to go through the stressful and costly process of trying to sell it or paying a towing company to take it to the scrap yard. We'll collect your vehicle for free, no matter where it's parked or stored anywhere in the country. In addition, we'll handle all the paperwork for you, including the transfer of ownership. We'll also provide you with the necessary documentation for your tax return.
Since you'll be donating your vehicle to an IRS-determined 501(c)(3) nonprofit, you'll enjoy the maximum tax deduction based on your car's selling price.
Supporting a worthy cause
When you donate your hail-damaged vehicle to us, you'll be supporting Goodwill's work and mission. You'll experience a sense of personal fulfillment and satisfaction knowing that your car will be put to good use.
The Vehicle Types That You Can Donate
At Goodwill Car Donations, we accept almost all types of vehicles, including those that are badly damaged and no longer run. Whether they're made for land, water, or air travel, we'll be happy to have them with us. Just talk to us if you have uncertainties about your vehicle's state. We'll be there right away to answer all your queries.
Check out the list below to have an idea of what we usually take in our vehicle donation program:
Common vehicles: cars, SUVs, trucks, vans
Motorcycles: dirt bikes, scooters, sports bikes, mopeds
Watercraft: catamaran boats, motorboats, jet skis, pontoon boats, yachts
Recreational vehicles: RVs, motorhomes, campers, travel trailers, popup trailers
Aircraft: private planes, jet planes, helicopters
Specialty vehicles: motorized wheelchairs, snowmobiles, golf carts, ATVs, riding lawnmowers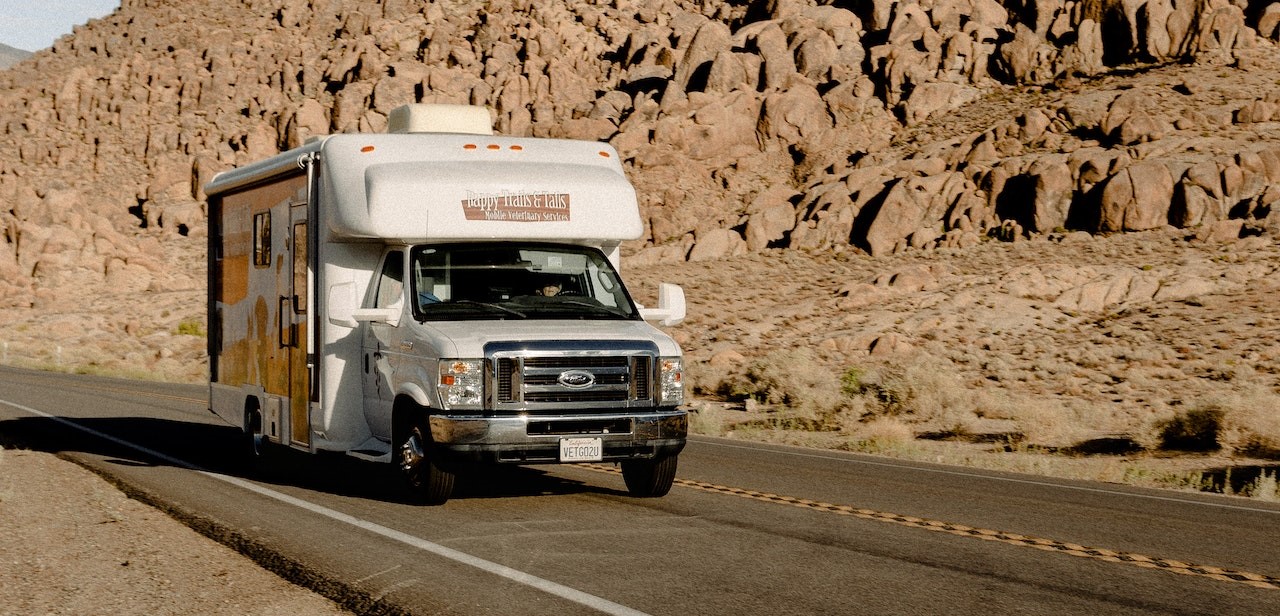 Photo
by
Wendy Wei
under
Pexels License
Donate Your Hail-Damaged Car Today!
If you're ready to make a positive impact in your community while getting rid of an unwanted hail-damaged car, go ahead and call Goodwill Car Donations at 866-233-8586 or fill out our secure online donation form now!