Why Donate to Goodwill?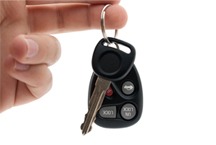 Your donation goes
to a good cause.
Free pick-up and towing, seven days a week.
No headaches associated with trying to sell a car yourself.
24-hour towing.
Tax benefits.
HOW TO DONATE A CAR TO GOODWILL
Fill out the vehicle donation form to the right.
One of our vehicle donation specialists will call you to confirm your information.
We schedule towing of your vehicle at a time and day that is convenient for you. Towing is always free.
We send out a tow truck, on the day designated with you, to pick up your vehicle.
You receive a receipt for donating your car for tax purposes.
For more information, visit our FAQs page for step-by-step instructions on car donations.
Goodwill of Delaware and Delaware County

Our Mission: To improve the quality of life for people with barriers to self-sufficiency through the Power of Work.
Our Vision: Empower People – Strengthen Families – Build Communities
Our Core Values: Goodwill Industries of Delaware and Delaware County, Inc. is committed to these basic principles, which we have chosen to guide our actions: Safety, Ethics, Respect, Vision, Innovation, Customer Service, Education.
What We Do: Goodwill of Delaware and Delaware County offers job training and placement services to individuals who suffer from a disability or disadvantage. Just some of these programs include:
Job Resource Center, Job Coaching & Job Placement
Family Strengthening Through Education Scholarship Program
Vocational Evaluation/Situational Assessment (VESA)
Computerized Office Skills Training Program
Customer Service Skills Training Program
Industrial Cleaning Skills Training Program
Phone Number
866-233-8586
If you have any questions regarding the car donation process,
give 
us a call 
toll free at 1-866-233-8586.
TYPES OF VEHICLE DONATIONS ACCEPTED BY GOODWILL
Does your car run? If yes, great! That's always a plus. The better condition your car is in, the more valuable it is for charity. What if it hasn't run in years? Not to worry! Goodwill accepts all cars, even if they're not in running condition. Have transmission problems, engine issues or flat tires? We provide a free pick-up service, seven days a week.
Cars are only the beginning. Goodwill also invites you to donate your SUV, van or truck. Motorcycles are welcome; so are the trailers used to transport them. Campers are also accepted, including RVs, motor homes, pop-up styles and bus conversations.
Here at Goodwill of Delaware and Delaware County, we appreciate receiving boats of all kinds. Whether you have a small fishing boat, a cabin cruiser or something in between, we can sell it and use the funds to support local programs that prepare people for work.
In summary, Goodwill accepts most types of vehicles in any condition. Don't see your vehicle in this list? Call us to learn more: 1-866-233-8586.
Donate Your Vehicle Below
Takes less than 60 seconds!

Or Call 866-233-8586