Discover Goodwill of Southern and Western Colorado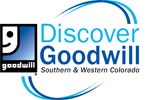 Our Mission: Discover Goodwill of Southern and Western Colorado is dedicated to helping people reach their highest level of personal and economic independence.
Thanks to your donations, last year Discover Goodwill:
Helped 9,731 job seekers secure employment with community employers.
Provided support services to 81,557 individuals.
Facilitated job training and career services for 29,673 individuals.
Areas Served
Southern Colorado
Western Colorado
Website



HOW TO DONATE A CAR TO GOODWILL
Fill out the vehicle donation form to the right.
One of our vehicle donation specialists will call you to confirm your information.
We schedule towing of your vehicle at a time and day that is convenient for you. Towing is always free.
We send out a tow truck, on the day designated with you, to pick up your vehicle.
You receive a receipt for donating your car for tax purposes.
For more information, visit our FAQs page for step-by-step instructions on car donations.
BENEFITS TO YOU WHEN YOU DONATE A USED CAR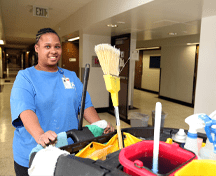 Help change lives in your community!
You'll feel great about yourself when you donate a car!
Donating your vehicle is a super quick process.
Donating is much easier than trying to negotiate with a dealer for a trade-in value.
When you donate a vehicle you can steer clear of all the headaches associated with trying to sell a car yourself.
Donating is easier and cheaper than trying to fix a car needing constant or expensive repairs.
Free towing when you donate a used car.
A top tax deduction!
Vehicle Donations That Goodwill Car Donation Accepts
If you have a car or truck you no longer need, think about donating your vehicle in Colorado to Goodwill.
You'll get rid of your unwanted vehicle and feel good about helping people. However, don't limit yourself to just cars and trucks, Goodwill Car Donation can take all sorts of vehicles off your hands with no hassle to you.
Look over our list of vehicles we accept to see if you have one or more of these options that could support our programs. Your donation will go toward helping disadvantaged people in the community gain job training and employment, plus you can take advantage of a tax deduction from your donation.
Vehicles You Can Donate to Goodwill Car Donation
Goodwill Car Donation is very flexible with the types of vehicles you are able to donate — we'll take almost anything. These are the types of vehicles our charity will accept as a donation:
Cars: We take compact cars, luxury cars, station wagons, convertibles and many other types of cars.
Trucks: Bring us your light, medium or heavy truck, whether it's a pickup truck, a panel truck or another variety.
Vans: You can donate minivans, passenger vans and cargo vans.
SUVs: We accept compact, midsize and full-size SUVs.
Motorcycles: All sorts of motorcycles are acceptable, including cruisers, off-road bikes, choppers, scooters and more.
ATVs: Donate your three-wheeler or four-wheeler.
Recreational Vehicles (RVs): We take caravans, motorhomes, camper vans and more.
Planes and Boats: That's right — we even accept planes and boats.
Other Vehicles: We take a variety of other types of vehicles, such as riding lawn mowers, jet skis and trailers. Whatever kind of vehicle you have, we'll most likely accept it.
As you can see, you can donate just about any kind of vehicle that you no longer want or need. If your vehicle is wasting space or costing a lot of money to maintain, check with us about our Colorado car donation program.
Donate Cars, Trucks and More in Any Condition
On top of accepting so many types of vehicles, we are also happy to take any condition. Of course, we're always happy when you have a running vehicle in great condition because it will turn into a higher profit for our community programs.
Nonetheless, we appreciate every donation, even if the vehicle needs work or no longer runs. These vehicles still provide a valuable contribution to help people in Southern and Western Colorado.
Start the Donation Process
Now that you know more about the kinds of vehicles we accept, do you have any of these vehicles (in any condition) lying around your home or business?
Donating can save you money from upkeep, give you a tax break, and get rid of unwanted vehicles. Plus, our process is much easier than trying to sell your vehicle.
Ready to set up your vehicle donation? Or maybe you're wondering if we will accept the type and condition of vehicle you have. Either way, contact us by phone at 866-233-8586 or through our website form.
Donate Your Vehicle Below
Takes less than 60 seconds!

Or Call 866-233-8586