Car Donation Dewey Beach, Delaware
Photo
by
Gökhan Kara
under
Unsplash License
Here's a Rewarding Way to Retire Your Old Auto
Do you have an old car that's been stressing you out lately? Despite getting it fixed numerous times by your trusted mechanic, does it continue to make strange noises whenever you're driving? Or perhaps, it takes over 10 minutes to start?
Maybe your auto is telling you that the time has come to retire it. Selling it might not be such a good idea, considering its condition. You'd only find yourself spending a big chunk of money again — this time, to repair and refurbish it to attract potential buyers.
What if we told you that you can turn it into an instrument of hope and empowerment for the disadvantaged locals in Dewey Beach, Delaware? By handing it over to us at Goodwill Car Donations, you get to help them earn a good living, become productive, and experience a better quality of life. That's how powerful your clapped-out vehicle can be!
As soon as we get hold of your donated automobile, we'll put it up for auction to generate funds for Goodwill of Delaware and Delaware County, the Goodwill organization chapter serving Dewey Beach.
All Goodwill organization chapters throughout the country are IRS-certified 501(c)(3) nonprofits that are dedicated to helping disadvantaged Americans. They have programs and services geared to benefit those who are burdened with disabilities, lack of education, job experience, or essential skills, and other limiting personal issues, such as having a welfare mentality or past criminal records.
How Your Dewey Beach, DE Car Donation Will Help Your Needy Neighbors
The Goodwill chapter serving your town uses the funding from the sale of donated vehicles to provide their beneficiaries there with the following services:
Job training and placement
Career development and counseling
On-site and virtual skills training
Youth education and employment
Mentoring
Financial management training
Disability benefits support
Family strengthening services
Other essential support services
Thanks to your Dewey Beach, DE car donation, the once idle and destitute men and women in your locality will now have the chance to become productive workers, helping their families and contributing to the growth and progress of their community.
A Donation Process That's Incredibly Quick and Convenient
One of the things our donors love about us is that we provide a seamless donation process. We like keeping things as simple and convenient for our donors as much as possible.
Here's a quick guide to our Dewey Beach, DE car donation process:
Reach out to us.
You have two options to reach us: fill out our online donation form or call us through our toll-free hotline at 866-233-8586. Provide us with your contact info and basic details about the car you plan to donate, including its year, make, model, VIN, running condition, and title availability. We'll call you back to schedule your free pickup. We'll let you decide the date, time, and place for this.
We haul your vehicle away.
We'll coordinate with a licensed towing company to pick up your vehicle on the designated date and place. The driver of the tow truck will issue you a towing receipt. This receipt will enable you to cancel your insurance and your local DMV registration. We will then proceed to sell your auto at an auction.
You receive a 100% tax-deductible receipt.
Following the sale of your vehicle, we'll mail you the 100% tax-deductible sales receipt of your car. This receipt will entitle you to claim a tax deduction in the next tax season, so be sure to keep it.
And that's all there is to know about our donation process. Have any questions for us? Feel free to call us anytime at 866-233-8586. You may also send us a message here. Visit our FAQs page for more information about Goodwill Car Donations.
The Benefits You'll Get from Your Goodwill Car Donation
Choosing Goodwill as your charity partner is a decision you'll never regret. Not only will your Dewey Beach, DE car donation help transform the lives of your less fortunate neighbors, but it will also bring you valuable rewards. They include the following:
Enjoy the maximum tax deduction.
Get free towing.
You don't have to do any paperwork.
You need not worry anymore about costly repairs, maintenance, and insurance fees.
You skip the hassles of selling a used car.
Relish having a clutter-free garage, yard, or driveway.
Experience a sense of fulfillment, knowing that you're making a difference in your community with your car donation.
The Types of Vehicles We Accept
Whether your car has a broken transmission, cracked window, or dead battery, we'll still welcome it with open arms. Trust us, we can still sell it at a good price.
We do require, however, your vehicle's title along with your donation. In case you've lost or misplaced the title, no need to worry. Just let us know about this and one of our title experts will assist you in obtaining a duplicate copy of your title.
Here's a list of the different vehicle types we accept in our Dewey Beach, DE car donation program:
Cars: sedans, luxury cars, sports cars, wagons, coupes, convertibles, hybrids, SUVs, hatchbacks
Motorcycles: scooters, off-road bikes, touring bikes, cruisers, sports bikes, mopeds
RVs: campers, travel trailers, snowmobiles, motorhomes, pop-up trailers, 5-wheelers
Specialty vehicles: riding lawnmowers, motorized wheelchairs, ATVs, snowmobiles, golf carts
Fleet vehicles: passenger vans, cargo vans, pickups, trucks, buses, minibuses, minivans
Work-related vehicles: construction vehicles, tractors and farm equipment, buses, large trucks, landscaping vehicles
Watercraft: speedboats, houseboats, pontoon boats, fishing boats, sailboats, tugboats, yachts, jet skis
Aircraft: helicopters, choppers, gliders, private planes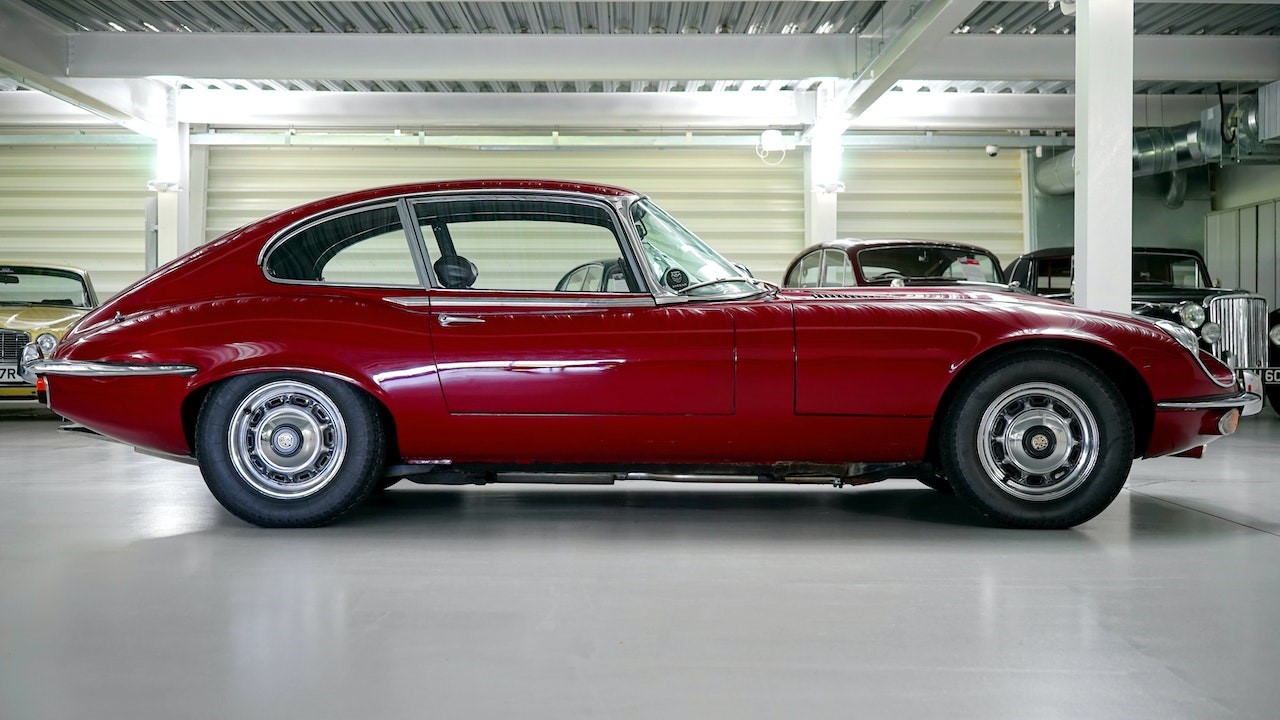 Photo
by
Mike B
under
Pexels License
Let's Transform Lives in Dewey Beach!
Your old car may no longer be useful to you, but to your fellow Delawareans, it can be a powerful tool that could help them live more productive lives. Donating it to us will not only put an end to all your vehicle troubles, but it will also bring relief to these folks. What are you waiting for? Call Goodwill Car Donations at 866-233-8586 or fill out this secure donation form now!