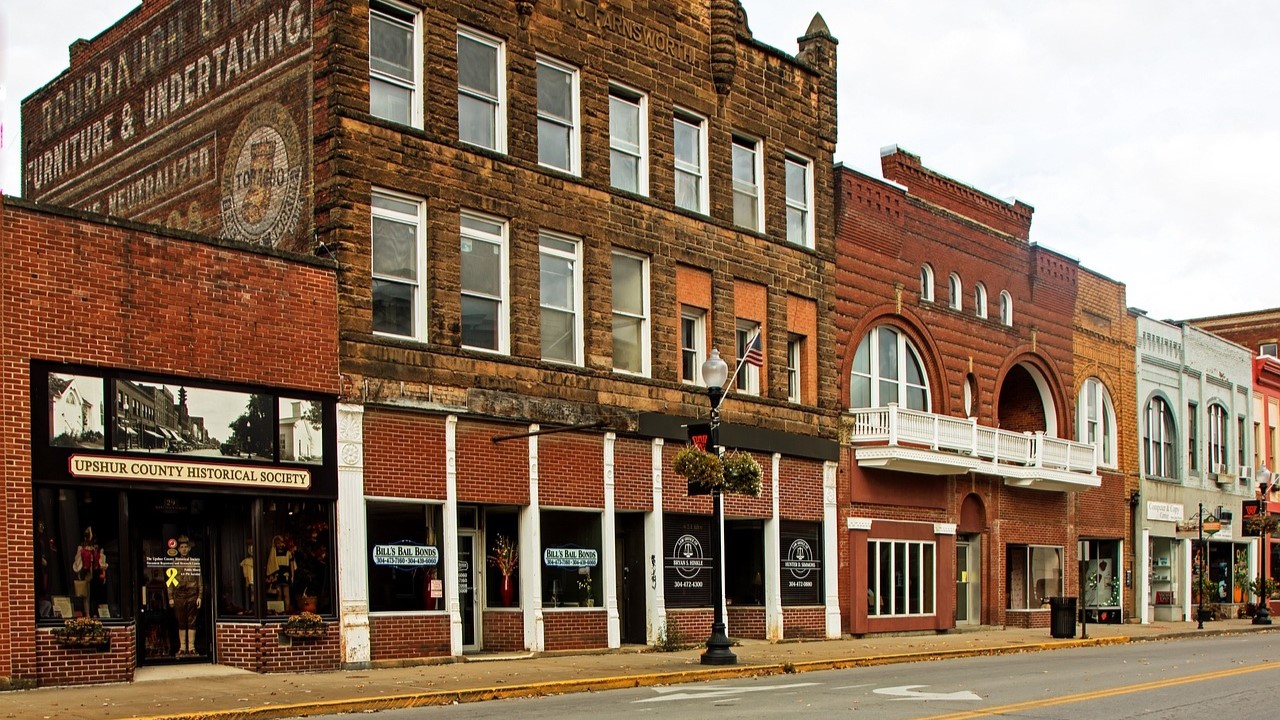 Photo by Inactive account – ID 12019 under Pixabay License
Buckhannon, West Virginia Car Donations: We've Been Helping the Needy for Over a Century
Although the battle against poverty is one of the most difficult battles to win, it's not an impossible mission.
You can play a significant role in alleviating poverty in Buckhannon, West Virginia, by simply donating any type of vehicle you no longer need to us at Goodwill Car Donations through our Buckhannon, West Virginia car donations program.
Goodwill has been in the business of transforming lives and communities for more than a century. With the help of our dear donors, we've been implementing programs that offer various forms of assistance to the needy through learning and the power of work. This has transformed the lives of millions of people throughout the country. Goodwill continues to help disadvantaged people attain financial stability and a better quality of life — and we invite you to join us.
If you have an extra vehicle in your garage that you've been planning to get rid of, take this chance to donate it to us for the benefit of the men and women in your area who are burdened with physical and mental disabilities, lack of skills, experience or education, welfare dependency, and other barriers to employment.
We will auction off your vehicle and distribute the proceeds to the Goodwill organizations serving your area. These IRS-approved 501(c)3 nonprofits cater to disadvantaged individuals and use the funding they get from our donation programs to help finance the services they provide to their beneficiaries. These services include job training, employment opportunities, and other critical community-building support services.
Your donation will provide opportunities for more needy people in your city to live productive lives.
The Rewards You'll Get from Your Donation
When you participate in our Buckhannon, West Virginia car donations program, you will not only be helping the underprivileged people in your community; you'll also be giving yourself so many reasons to feel good about. By choosing Goodwill as your donation partner, expect the following benefits:
Get the opportunity to receive a maximized tax deduction in the next tax season.
Get rid of your old and unwanted car without paying a single dime.
Set the date, time, and place you prefer for the free towing of your vehicle.
Save money intended for the payment of your vehicle's maintenance, repairs, insurance, registration, and storage fees.
You don't have to waste your time and effort in looking for potential buyers.
You don't need to stress yourself over paperwork.
You provide more space for your garage or driveway.
How to Make a Goodwill Car Donation in Buckhannon, West Virginia
Since we know how much our donors value their time, we've made sure that they'll get to experience a quick and seamless donation process. Here's what you can expect when you decide to donate a vehicle through our Buckhannon, West Virginia car donations program:
STEP 1: Get in touch with our team.
You have two ways of kick-starting your donation process. If you want to do so over the phone, simply call us at 866-233-8586. In case you want to process your donation online, just fill out our online donation form and you'll be all set. As soon as we receive your request, we'll call you back to verify your given information.
STEP 2: Schedule your FREE pickup.
We'll ask you to give us your preferred date, time, and location for your vehicle's FREE pickup. We'll have a tow truck sent over to haul your vehicle away. Before the towing crew leaves, you'll be handed a towing receipt that releases you from any liability on your car from that point forward.
STEP 3: Receive your tax-deductible receipt.
Upon receipt of your donation, we'll work with the vehicle liquidation vendors in our nationwide network to have your vehicle sold at an auction for the highest price possible. Once sold, we'll send you your 100-percent tax-deductible sales receipt by mail or email. You can use this receipt to claim your tax deduction in the next tax season.
You can get more information about our vehicle donation program and your benefits as a donor by checking out our FAQs page. Should you have any questions or concerns, you may reach us at our toll-free hotline 866-233-8586. You may also send us a message here.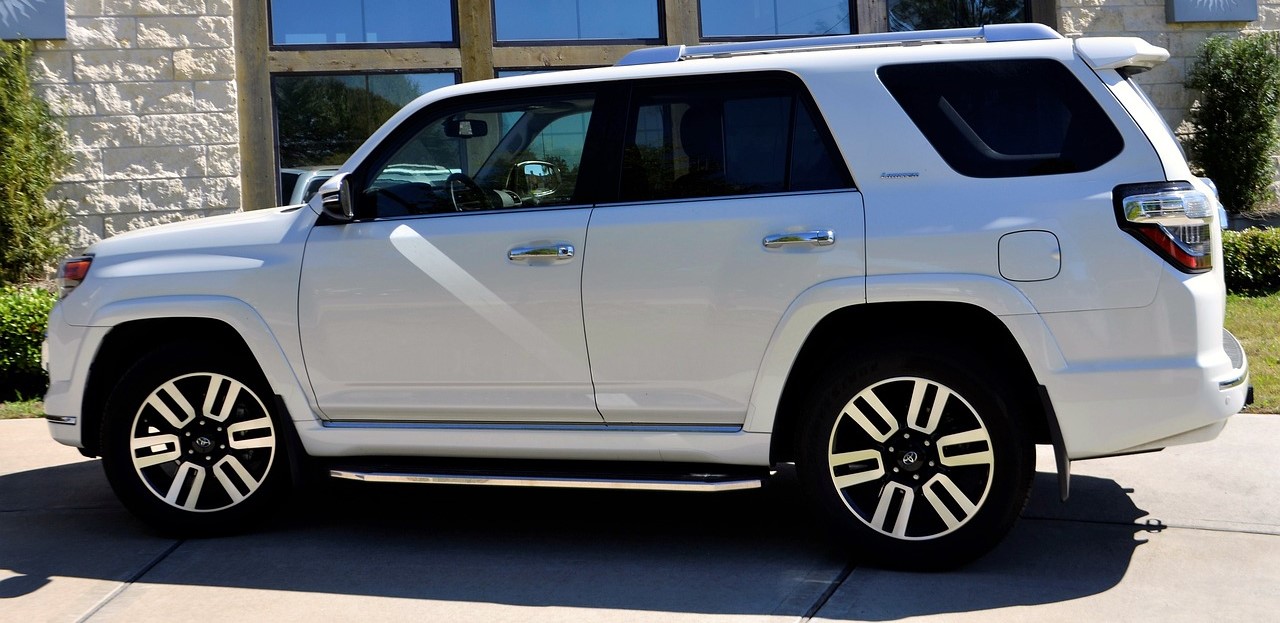 Photo
by
ArtisticOperations
under
Pixabay License
The Types of Vehicles We Accept
We at Goodwill Car Donations accept almost any type of vehicle. This means that we don't limit the donations we accept to standard vehicles such as cars, trucks, vans, or SUVs.
In terms of working conditions, we accept even vehicles that are no longer considered roadworthy. Don't worry, we can still manage to squeeze out some value from vehicles that need a lot of work. However, if the vehicle you're donating is still in good condition, we'll raise more money when we get it sold and you'll get a bigger amount of tax deduction.
Since proof of ownership is a basic requirement, we can't accept abandoned or stolen vehicles as donations. Here's a look at the types of vehicles that we welcome as donations in our Buckhannon, West Virginia car donations program:
Cars: sedans, compact cars, luxury cars, hybrids, coupes, convertibles, sports cars
SUVs: compact, mid-size, full-size, crossover versions
Vans: cargo vans, family vans, passenger vans, minivans
RVs: motorhomes, truck campers, travel trailers, pop-up campers, 5th wheels, diesel motorhomes, Class A motorhomes, Class B motorhomes, Class C motorhomes, toy haulers, teardrop campers, horse trailers, folding and tent trailers, hybrid trailers
Trucks: mobile cranes, garbage trucks, refrigerator trucks, tank trucks, dump trucks, extended cabs, box trucks
Fleet vehicles: limousines, buses, minivans, vans, taxis, ambulances
Motorcycles: scooters, mopeds, choppers, touring bikes, sports bikes, dirt bikes, off-road bikes, cruisers
ATVs: three-wheelers, four-wheelers
Specialty vehicles: motorized wheelchairs, tractors, riding lawnmowers, ATVs, golf carts, snowmobiles
Work vehicles: farm equipment, construction vehicles, landscaping vehicles
Water vessels: cruise ships, yachts, pontoon boats, catamarans, tugboats, sailboats, speedboats, fishing boats, motorboats
Aircraft: gliders, planes, helicopters
Now is the Best Time to Help the Needy
Your vehicle donation surely matters a lot to the disadvantaged people of Buckhannon, West Virginia. Make a positive impact on their lives by calling 866-233-8586 or filling out our online donation form to donate your car now!