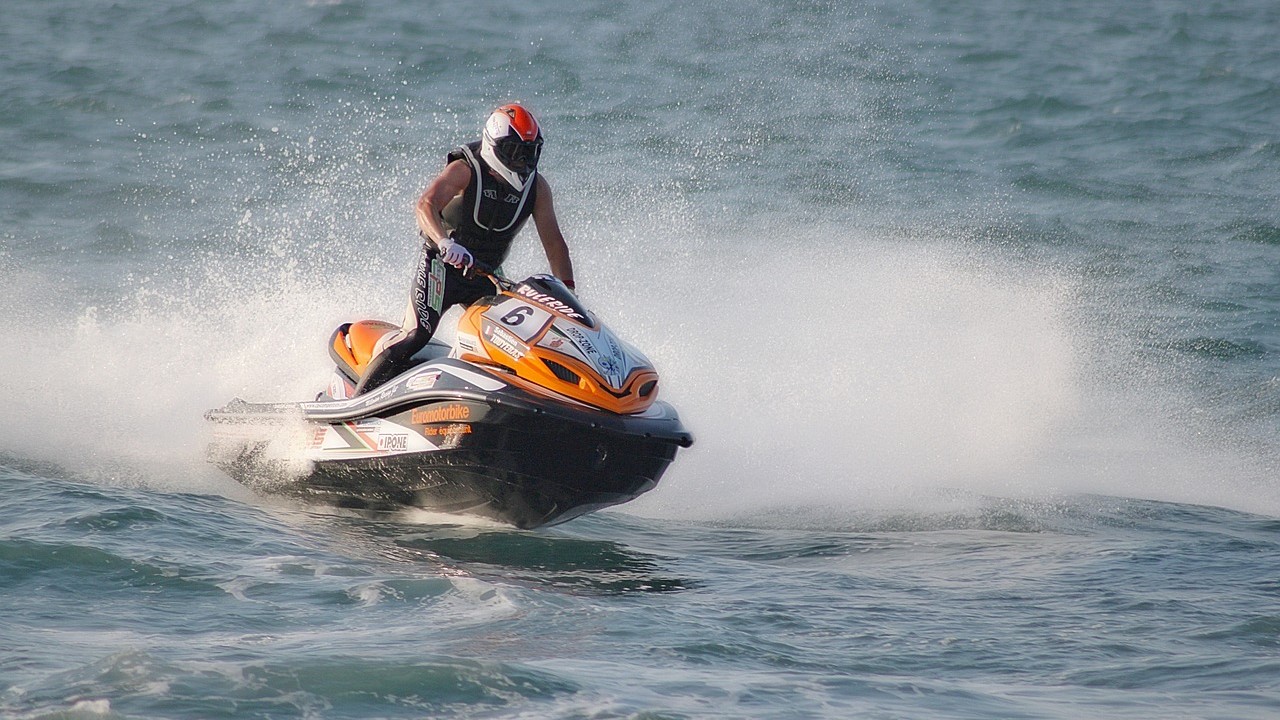 Photo by Inactive account – ID 2554813 under Pixabay License
Jet Ski Donations: Convert Your Hobby Into a Powerful Tool to Help the Needy
Owning a jet ski might have been a cool idea at one point in your life because riding it when you went out to sea was a fun hobby. As an adrenaline junkie, you had your dream come true as you rode your jet ski at breakneck speed at sea. No doubt, your jet ski has given you and your buddies a lot of happy memories.
However, as time moves on and the novelty wears off, you may now be reconsidering the practicality of owning a jet ski when it spends most of its time in your garage — unused. Perhaps you're already wondering if your expensive hobby is worth its cost.
Unlike most land vehicles, you need to tow your jet ski using another vehicle before you can use it. You may not have been prepared for this, and now you realize that maintaining your jet ski is already burning a large hole in your pocket.
Apart from its maintenance costs, which can set you back from an average of $100 to several hundreds of dollars a month, you also have to factor in the cost of fuel every time you take it out to sea.
Indeed, owning a jet ski is not for everyone. If you've just about given up on the hassles of owning one and want to get rid of it, we've got a win-win solution for you.
How Your Jet Ski Will Benefit the Less Fortunate
If you've finally decided to let go of your precious jet ski, we invite you to donate it to us at Goodwill Car Donations instead of selling it for cheap. Not only will this spare you from the hassles of looking for a buyer, but you will also be helping uplift the lives of disadvantaged individuals in your community.
Our jet ski donations program collects old and unwanted personal watercraft from kind-hearted donors all over the country. After we auction off these vessels, we use the proceeds to fund the essential programs and services of Goodwill organizations throughout the country. These are nonprofit organizations that cater to disadvantaged members of society — those who are burdened with disabilities, lack of education, and other barriers to decent and stable employment and livelihood. These nonprofits provide them the tools they need to improve their lives based on their strengths and capabilities.
Thanks to your jet ski donation, Goodwill will be able to sustain the delivery of the following services to its beneficiaries:
Job and skills training
Career opportunities
Vocational and educational services
Internship programs
Financial support
Livelihood assistance, and
Other critical community-building support services
What You Stand to Gain from Your Jet Ski Donation
Apart from freeing yourself from the hassles of owning a personal watercraft that you hardly use anymore, here are some other reasons to let go of your jet ski and use it to serve a worthy cause:
You won't have to worry about how to dispose of your jet ski because we'll foot the bill for picking up and towing your jet ski from wherever you have it stored.
Bid farewell to the skyrocketing costs of maintaining, repairing, and storing your jet ski. Find a new purpose for the funds you'll free up.
Get the maximum tax deduction.
Because we are partnered with IRS-certified 501(c)3 nonprofit organizations, you can be assured that your donation will entitle you to receive the highest possible tax deduction.
Skip hassles of selling a jet ski on your own.
Avoid wasting your time, effort, and money in trying to look for a good jet ski buyer.
Enjoy a satisfying donation experience.
Our donation process is quick, easy, and convenient. We take care of everything for you, including all the required paperwork.
You can safely donate to us without leaving the comfort of your home and without putting your health at risk. We can arrange for an unattended pickup of your jet ski.
Our Quick and Convenient Donation Process
When you've decided to support our jet ski donations program, you won't have to worry about a complicated donation process. You only have to do one thing: get in touch with us, and we'll take care of the rest.
Here's a brief guide to our three-step donation process:
Contact us.
Call us at 866-233-8586 to tell one of our donation specialists a few basic details about your jet ski. You can also fill out our online donation form if that is more convenient for you.
Schedule your jet ski's free pickup.
We'll call you back shortly to arrange the date, time, and location for your jet ski's free pickup and towing at your convenience.
Receive your tax-deductible receipt.
We'll deliver your jet ski to one of the best auction houses in our network where we will see to it that it gets sold at its highest possible price. Within 30 days after it is sold, we will send you by mail or email your 100-percent tax-deductible sales receipt. Use this receipt to claim your tax deduction when you file your itemized federal income tax return in the next tax season.
If you have any questions or concerns, you can give us a call via our toll-free line at 866-233-8586 or send us a message here. You can also find a lot of useful information about Goodwill Car Donations and our donation program on our FAQs page.
Other Types of Vehicles You Can Donate
Aside from your jet ski, you may also have other vehicles that you want to dispose of. Feel free to donate them all to us. We accept almost all vehicle types regardless of their age or condition.
Here's a comprehensive list of the various types of vehicles we welcome at Goodwill Car Donations:
Cars: sedans, luxury cars, sports cars, wagons, coupes, convertibles, hybrids, hatchbacks
Recreational vehicles: campers, travel trailers, snowmobiles, Jet Skis, RVs, motorhomes, pop-up trailers, 5-wheelers
Vans: cargo vans, passenger vans, family minivans, camper vans
SUVs: compact, midsize, full-size or crossover versions
Motorcycles: scooters, off-road bikes, touring bikes, cruisers, sports bikes, choppers
Trucks: box trucks, extended cab pickup, panel trucks, pickup trucks
Boats: fishing boats, sailboats, speedboats, houseboats, pontoon boats, tugboats, yachts
Specialty vehicles: riding lawnmowers, motorized wheelchairs, noncommercial planes
Fleet vehicles: cars, passenger vans, cargo vans, SUVs, pickups, trucks, buses
Work-related vehicles: construction vehicles, tractors and farm equipment, buses, large trucks, landscaping vehicles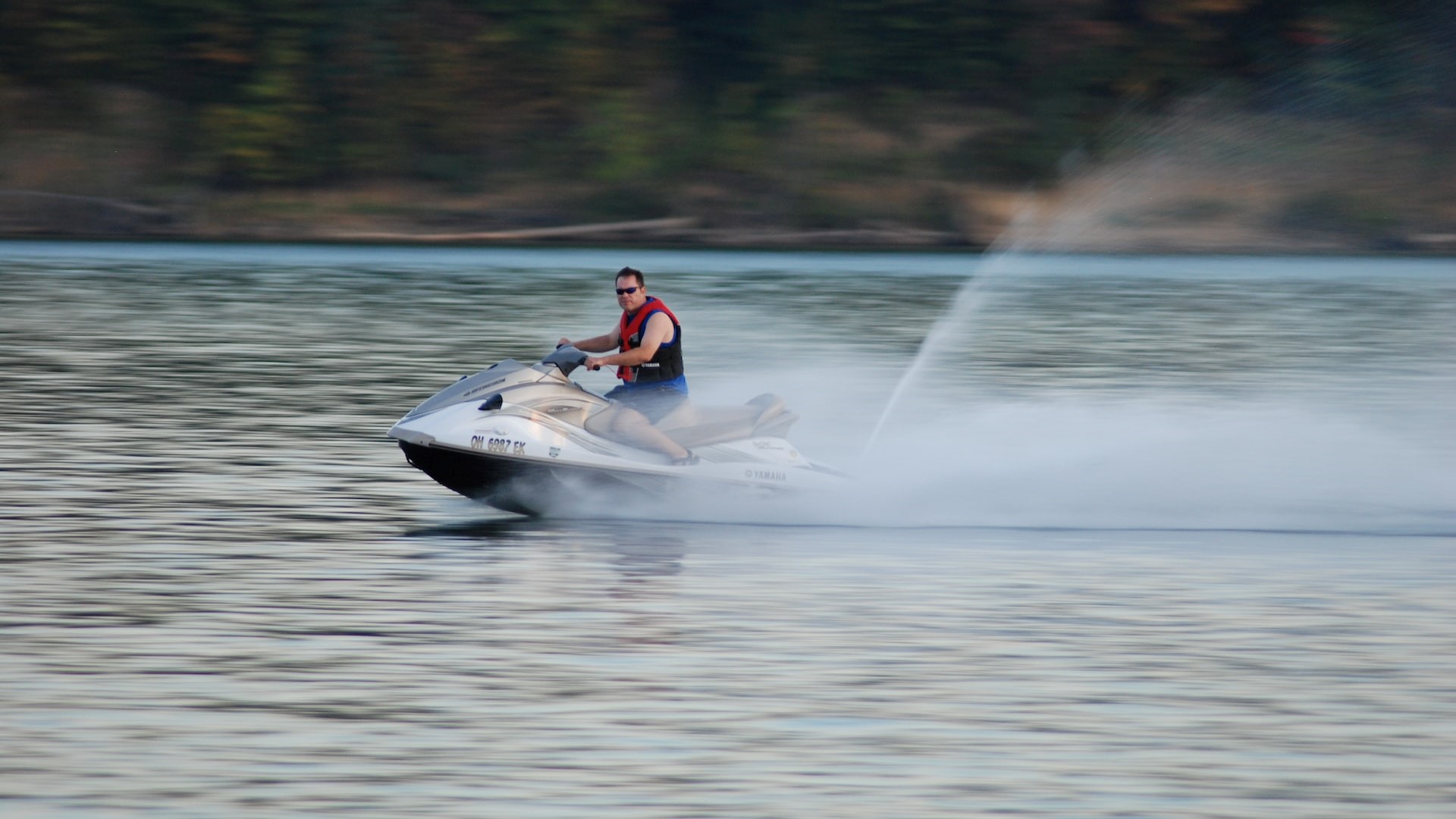 Photo
by
Roger Starnes Sr
under
Unsplash License
Bid Goodbye to Your Jet Ski in a Most Meaningful Way
You've had a great run with your jet ski, but it's not a bad thing to say goodbye to it if it's the right time. You can use it to uplift the lives of the needy people in your community. Call us at 866-233-8586 or fill out our online donation form to get started with your jet ski donation now!