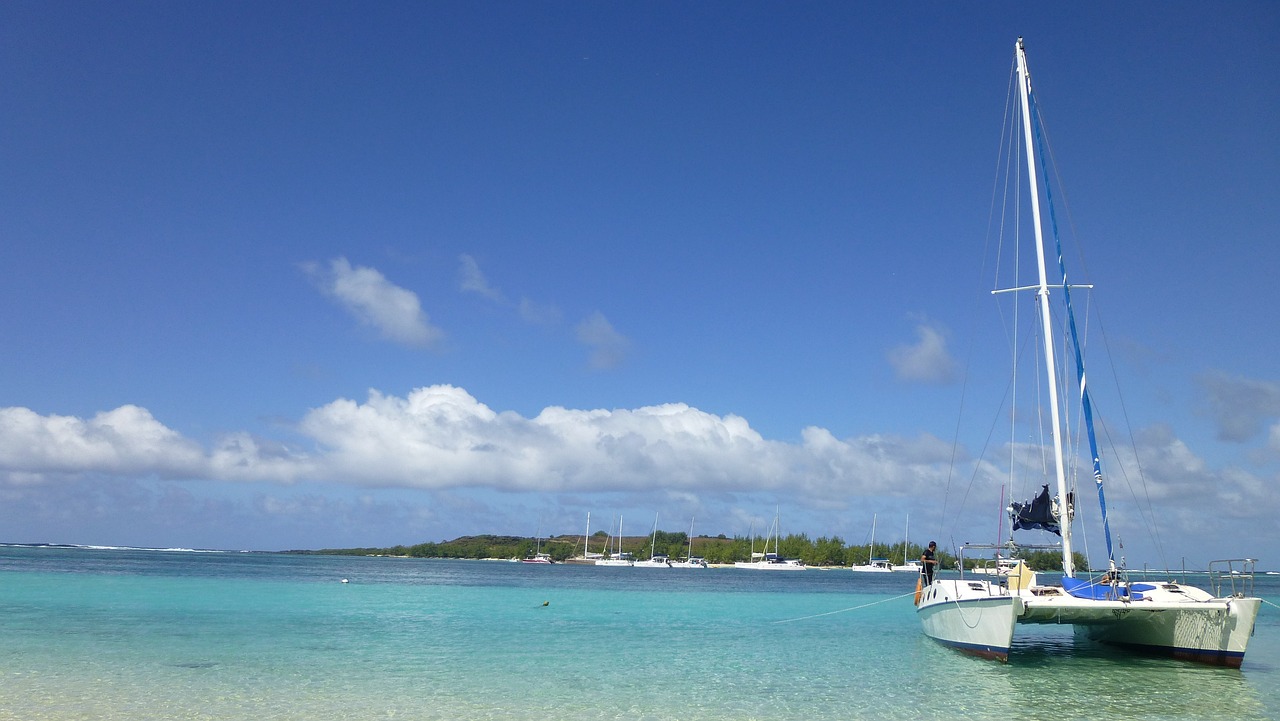 Photo by Sebel-Design under Pixabay License
Catamaran Donations: Turn Your Problem into Someone Else's Solution
Is your head aching from the financial woes your old catamaran is causing you? Are you regretting your decision to buy it on the whim? Are you wondering how you can get rid of it without losing even more money?
You're in luck today because we at Goodwill Car Donations are here to help you resolve your problem. All you need to do is call us. We'll quickly and conveniently dispose of your boat, giving it a meaningful purpose while doing so. By taking part in our catamaran donations program, you'll be uplifting the lives of the men and women in your community who are burdened with disabilities, lack of education, and other impediments to a productive and meaningful life.
We will put your vehicle up for auction, with the proceeds going to the Goodwill organizations in your area. The money will help these nonprofits in providing more deserving individuals there with job and skills training, career opportunities, vocational and educational services, internship programs, financial support, livelihood assistance, and other critical community-building support services.
Let Go of Your Catamaran
When you purchased that catamaran, you probably had high hopes of spending a lot of time out on the sea — sailing and relaxing in the sun.
Pretty soon though, like many boat owners before you, you might have realized that the cost of your boat's upkeep was already worth more than the original amount you spent to buy that watercraft. You had failed to consider that you would have to shell out thousands of dollars for the payment of taxes, insurance, registration, mooring, storage, and maintenance fees. The cost began rising as your catamaran got older.
If you've had enough of these headaches, we suggest that you simply donate your boat to us to end your woes once and for all.
The Benefits You'll Get from Your Catamaran Donation
Rather than simply watch your catamaran gather barnacles on the dock while draining your resources, you can give your watercraft a new and noble purpose when you hand it over to us. Not only will you be getting rid of a no-longer-wanted boat, but you will also receive rewards for your charitable contribution. Here are some of them:
Quick and easy donation process
You will encounter no hassles in our quick and easy donation process. We will even take care of all the paperwork on your behalf.
If you're worried about the high cost of towing your boat, you need not worry one bit because the towing fee is on us.
Freedom from repair and maintenance costs
Stop paying hundreds of dollars for your catamaran's repairs, insurance, maintenance, and storage. Save that money instead or use it for a more worthwhile purpose.
Because we are partnered with IRS-certified 501(c)3 nonprofit organizations, your donation will entitle you to claim a top tax deduction when you file your itemized federal income tax return in the next tax season.
You can safely donate your catamaran to us without leaving the comfort of your home. We'll arrange an unattended pickup and towing of your boat.
Our Simple 3-Step Donation Process
When you decide to support our catamaran donations program, you won't have to worry about a complicated donation process. Because we value your time, the process can be completed in three easy steps.
Contact us.
Simply call 866-233-8586 or fill out our online donation form. Let us know a few details about your catamaran and leave your contact information as well.
Schedule your catamaran's pickup.
We'll call you back to ask for your preferred schedule for your boat's pickup. We can pick up and collect your catamaran wherever it is docked or stored in the country. Don't forget that towing is 100-percent free!
Receive your tax-deductible receipt.
Your seacraft will be auctioned off and people across the country will have a chance to bid for it. With our wide reach, years of trusted service, and the millions of potential buyers, the chances of selling your catamaran at its best price and the soonest time possible is quite high.
Upon the sale of your boat, we will mail or email you your 100-percent tax-deductible sales receipt. You will need this document in claiming your tax deductions when you file your itemized income tax return in the next tax season.
For more information about our catamaran donations program, feel free to check out our FAQs page. If you have questions or concerns, call us at 866-233-8586 or leave us a message here.
Types of Boats and Other Vehicles We Accept
Our donation program is not only limited to accepting catamarans. We are also open to other boats and watercraft that you may want to donate. Don't worry if your boat is not in good shape. We'll accept it as it is.
If you have any of these other types of watercraft that you wish to donate, give us a call!
Jet Skis
Bowriders
Cruisers
Motorboats
Houseboats
Electric boats
Ferry boats
Yachts
Patrol boats
Ski boats
Tug boats
Pontoon boats
Fishing boats
Goodwill Car Donations also accepts cars, RVs, trailers, recreational autos, and even small aircraft. Check out this list of vehicles that we accept.

Photo
by
larsen9236
under
Pixabay License
From Problem to Solution
Your old catamaran may be causing you nothing but trouble, but it can be the solution to someone else's problem. Use your watercraft to bring hope to those who need it. Call us at 866-233-8586 or fill out our online donation form and take part in our catamaran donations program now!