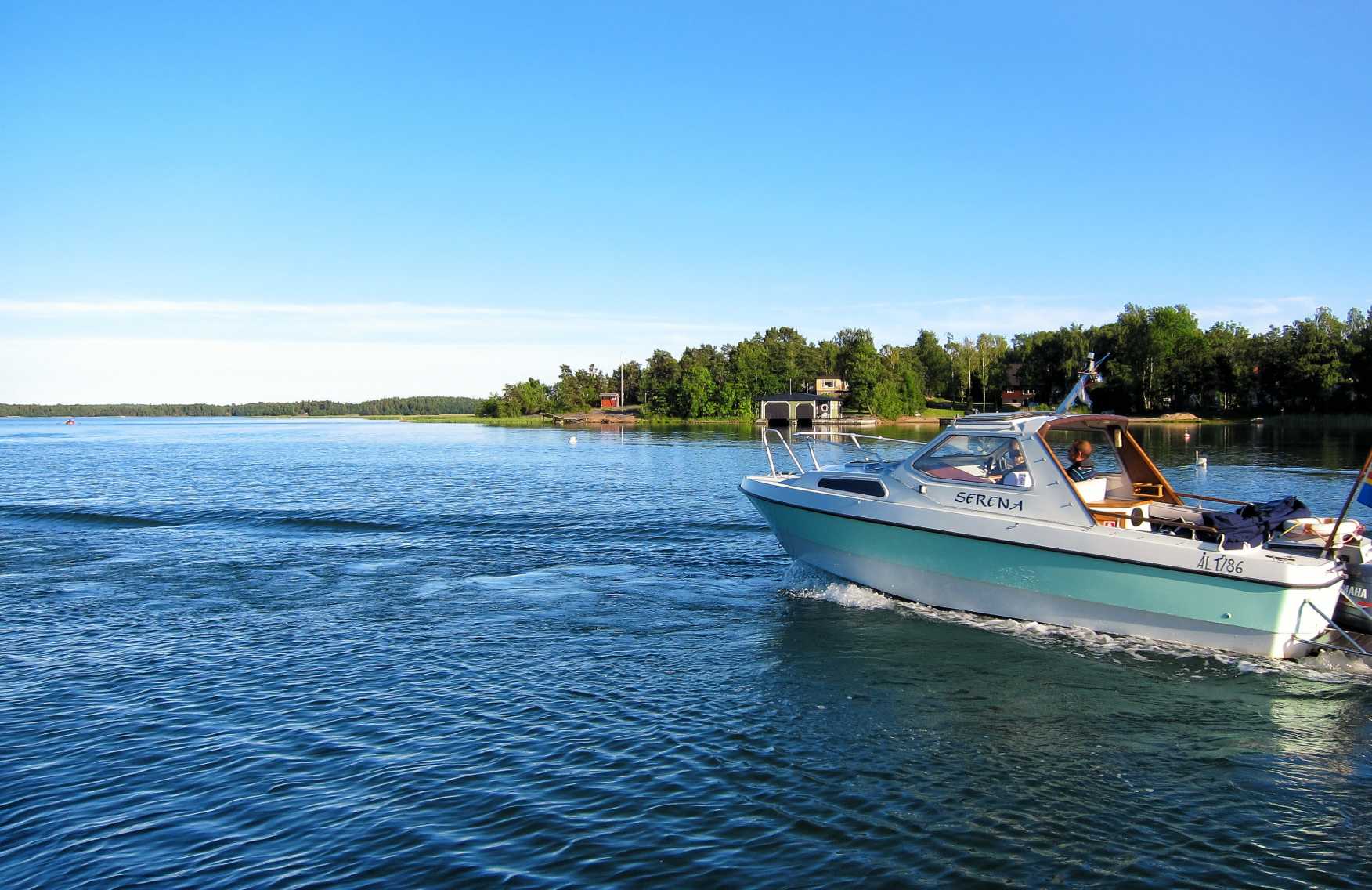 Bowrider Donations: Free Yourself from the Expenses of Owning an Old Boat
If you want to talk about a versatile boat, then a bowrider is probably what you would have in mind. It is a preferred choice among new boating enthusiasts and veteran aficionados alike because of the wealth of activities that you can do aboard this boat.
Because of its design, the bowrider is perfect for spending a day out in the water with your friends. It can also be used in towable water sports like water skiing, wakeboarding, and wake surfing.
If you're a fishing enthusiast, you can also use the bowrider in your favorite activity because its build enables you to relax and wait for the fish to bite without spending long hours in an awkward position.
If you've had your bowrider for a long time, you may have realized that like other vessels and vehicles, the bowrider also deteriorates over time, especially when it is seldom used and not maintained regularly.
If the expenses of owning a boat are becoming overwhelming for you, you may want to let it go instead of plunking down hundreds if not thousands of dollars' worth of expenses a year on a seasonal hobby.
How Can You Best Dispose of Your Old Bowrider?
Depending on the condition of your bowrider, there are several options to let go of it. You can sell it as a second-hand boat. If you do this, don't be surprised if you receive depressingly low offers from prospective buyers.
Have you ever considered donating your old boat to charity? When you donate your bowrider to us at Goodwill Car Donations, you'll get the best deal since we'll shower you with all the great rewards that we give to our donors, such as receiving a top tax deduction and free towing service among many others.
You'll also find great satisfaction in supporting our mission to improve the living conditions of disadvantaged Americans — those individuals who are burdened with disabilities, lack of education, skills, and experience, and other personal issues that prevent them from finding decent sources of income to support themselves and their families.
How Your Bowrider Donation Will Benefit Your Community
When you sign up for our bowrider donations program, you'll be giving much-needed assistance to your community's less fortunate residents, which will contribute to the growth and progress of your community. We will auction off your donated boat and use the proceeds to support the critical programs and services of the Goodwill organizations serving your area.
These nonprofits provide their beneficiaries with:
Job placement and training
Career development
Youth mentoring and employment
Education for students with developmental disabilities
Family strengthening services
Income-sensitive homes for senior citizens
Vehicle assistance
Critical community-building support
How Your Bowrider Donation Will Benefit You
Contributing to our bowrider donations program will not only help uplift the lives of the disadvantaged residents of your community. It will also give you a practical and rewarding solution to your boat woes. Here are some of the rewards you'll get from Goodwill Car Donations:
Since all Goodwill organizations are IRS-certified 501(c)3 nonprofits, our donors are entitled to claim a tax write-off based on the selling price of their donated vessel or vehicle. The higher the selling price, the higher the tax deduction you can get. We will exert our best effort to sell your bowrider at its highest possible price.
You don't have to worry about spending hundreds of dollars to transport your old boat. With us, towing is free. We can also pick up and tow your bowrider wherever it is moored or stored since we operate in all 50 states.
You can donate in a matter of minutes.
With Goodwill Car Donations, you won't have to deal with the hassles of a lengthy donation process. Simply fill out a donation form, set a schedule for the free towing of your boat, and we'll take care of the rest. You won't even have to worry about the paperwork.
Supporting Our Bowrider Donations Program Is a Breeze
We work hard to provide our donors with the best giving experience. The last thing we want is to stress you out. We won't bother you with a long list of requirements. Here's a guide to our simple three-step donation process:
Reach out to us.
Call us at 866-233-8586 or fill out our online donation form. Fill us in about your boat's basic details.
Schedule your boat's free pickup.
As soon as we verify the information you shared with us, we'll call you back to set up a pickup schedule that's convenient for you. We'll send a licensed tow truck to the designated location of your boat and haul it off at no cost to you.
Receive your tax-deductible receipt.
Once we get hold of your bowrider, we'll promptly have it auctioned off. Within days following its sale. we'll mail or email to you your 100% tax-deductible sales receipt. You'll need this receipt in claiming your tax deduction when you file your itemized federal income tax return in the next tax season.
For more information about the ins and outs of Goodwill's bowrider donations program, feel free to browse through our FAQs page. Can't find an answer to your questions? Ask one of our donation specialists by calling us at 866-233-8586 or send us a message online.
The Different Types of Boats and Other Vehicles We Accept
We accept not just bowriders but almost all types of sea vessels, motor vehicles, and even aircraft regardless of their condition. For seacraft, we accept catamaran boats, jet skis, cruisers, motorboats, houseboats, electric boats, ferry boats, yachts, patrol boats, ski boats, tug boats, pontoon boats, and fishing boats among others. If you want to get some more ideas about the vehicles that we accept, check out this page.
Make Your Bowrider Donation Today!
Convert your bowrider into an instrument of empowerment for the disadvantaged members of your community. Give us a call at 866-233-8586 or fill out our online donation form to make your bowrider donation now!