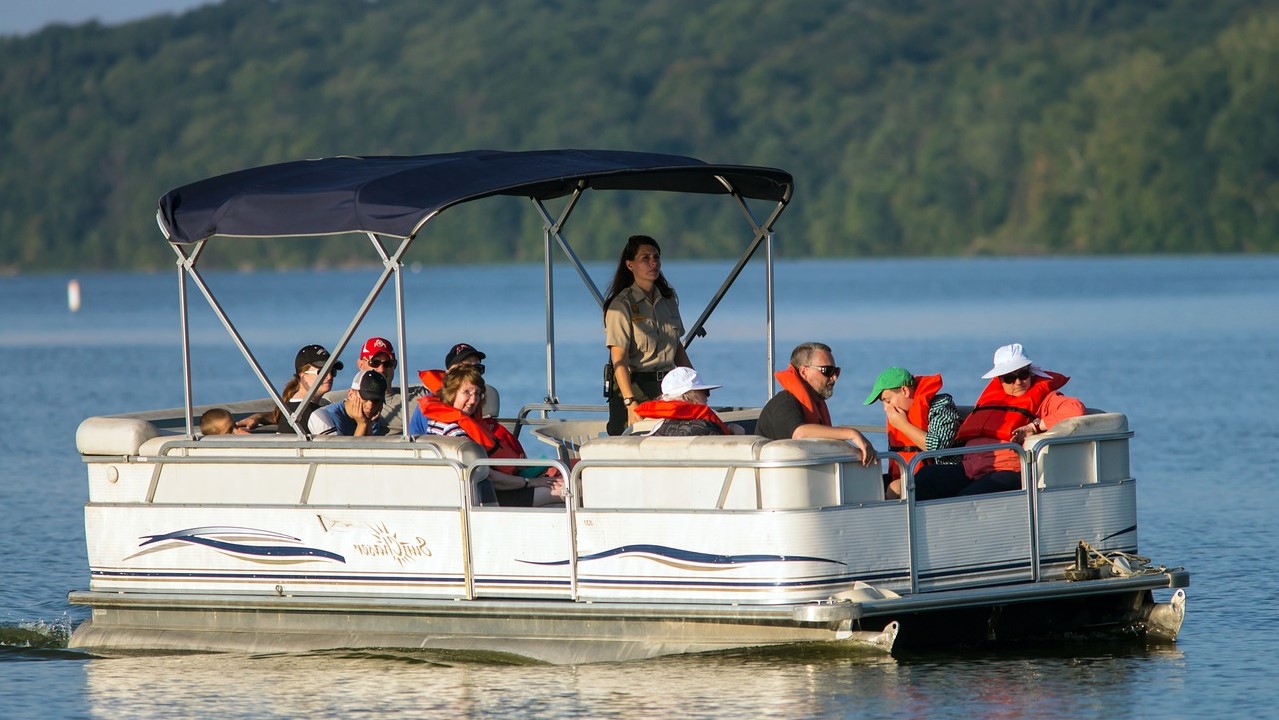 Photo by lsame under Pixabay License
Pontoon Donations: Make the Most Out of Your Unwanted Boat
Nothing spells fun than spending the day on the water, chilling aboard your beloved pontoon boat.
In the long run, however, the costs of maintenance, repair, and storage can turn that smile on your face into a frown. It's not cheap to keep a pontoon in tip-top shape, and its parts don't exactly grow on trees.
If you feel that your trusty pontoon is starting to burn a big hole in your pocket, then you need to seriously consider getting rid of it. You can't afford to hold onto something that's turning into a money pit!
Your Pontoon Can Help the Less Fortunate
Why keep a boat that's already giving you tons of headaches? Hand it over to us at Goodwill Car Donations instead. By taking part in our pontoon donations program, you'll be helping us in transforming the lives of the disadvantaged people in your community.
As the funding arm of Goodwill organizations throughout the country, we will sell your boat through an auction and use the proceeds to support the community-based programs and services of the Goodwill organizations in your area. These IRS-certified 501(c)3 nonprofits provide disadvantaged individuals with opportunities to harness their potential and break free from poverty. They do this by offering them job training, employment opportunities, livelihood assistance, and other critical community-building support services.
Our Donors Get a Boatload of Rewards!
When you team up with us at Goodwill by making a pontoon donation, you'll get a boatload of rewards! By giving us your support so we can continue caring for the needy, we can only thank you by ensuring that you get to receive these perks:
We'll pay for the towing service that will be provided to you by a licensed towing company.
You'll get the maximum tax write-off since we will see to it that your pontoon is sold at auction at its highest possible price. This is so because your boat's final selling price is the amount you can claim as your tax deduction.
We'll do all the paperwork while you wait for the completion of the donation process.
We'll save you the trouble of selling your boat yourself.
You'll save loads of money since you no longer have to pay for your pontoon's repairs, maintenance, registration, insurance, and storage.
Become a Donor in 3 Easy Steps
We'll provide you with a hassle-free donation process when you take part in our pontoon donations program. Here's a quick guide to Goodwill's three-step donation process:
Get in touch with us.
Give us a ring at our toll-free line 866-233-8586. Our donation specialists are available 24/7 to assist you with processing your donation. You can also opt to send us your donation details through our online donation form. Once you're done submitting, we'll give you a call right after to verify the details you've sent through the form.
Schedule your boat's free towing.
Let us know your most convenient date and time for us to pick up and tow your pontoon. It's alright if you can't be at the pickup site for safety or health reasons. Just let us know about this in advance. We'll issue you a towing receipt before we take your boat. With this receipt, you can now cancel your vessel's insurance and registration.
Receive your tax-deductible receipt.
We'll put up your pontoon for auction. A few days after it is sold, we'll send you by mail or email your 100-percent tax-deductible sales receipt. Using this receipt, you can claim your tax deduction when you file your itemized federal income tax return in the next tax season.
For more information about our pontoon donations program, feel free to check out our FAQs page. If you have questions, call us at 866-233-8586 or leave us a message here.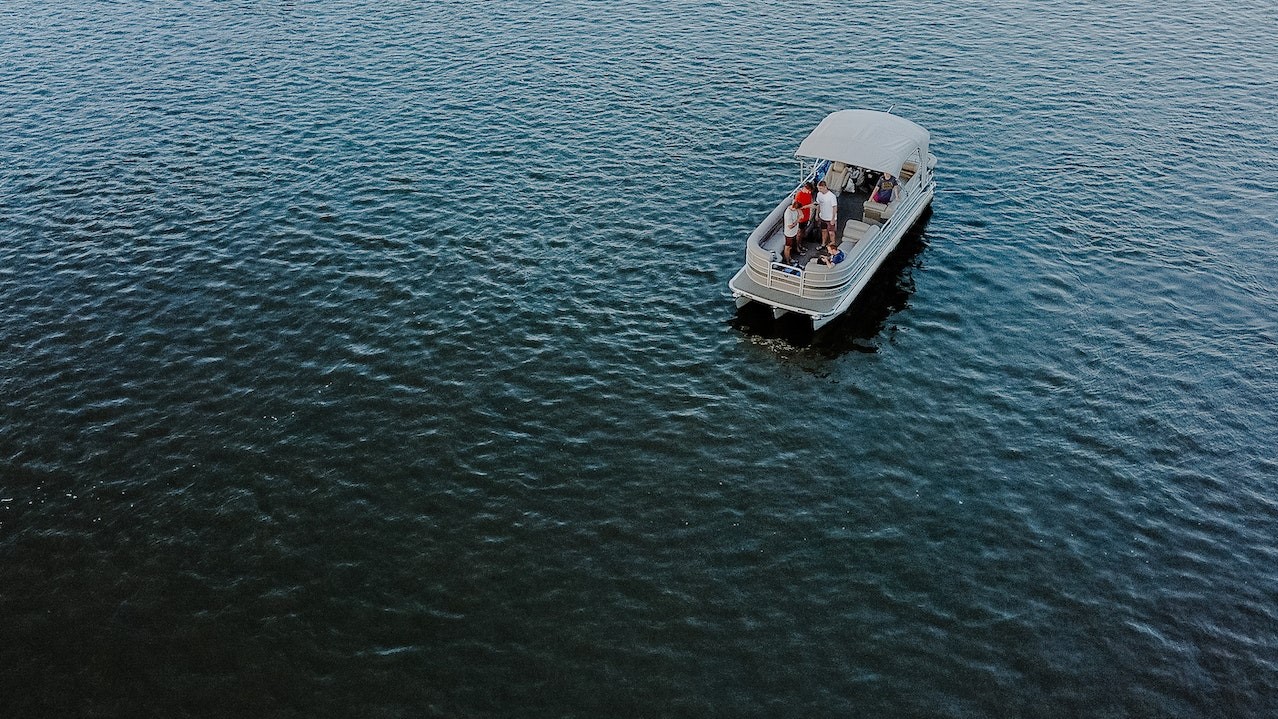 Photo
by
Austin Goode
under
Pexels License
We Accept Other Vehicle Types
At Goodwill Car Donations, we accept almost all types of machines meant for land, water, or air travel. That's why aside from your pontoon, you can donate to us other types of vehicles that you no longer need. We'll accept them even if they're no longer in good condition.
Here's a list of the different types of vehicles that our donors have been turning over to us:
Common vehicles: cars, SUVs, trucks, vans
Motorcycles: dirt bikes, scooters, sports bikes, mopeds
Recreational vehicles: RVs, motorhomes, campers, travel trailers, pop-up trailers
Specialty vehicles: motorized wheelchairs, snowmobiles, golf carts, ATVs, riding lawnmowers
Watercraft: catamaran boats, motorboats, jet skis, pontoon boats, yachts
Aircraft: private planes, jet planes, helicopters
Make sure you have your vehicle's title with you before donating. We cannot accept donations without this. That's why we don't accept abandoned or stolen vehicles offered for donation. However, if you only misplaced your vehicle's title, call us at 866-233-8586 and one of our title experts will help you secure a replacement copy of your title quickly.
Make a Difference Today!
Turn your no-longer-needed boat into a powerful tool that can uplift the lives of the needy. Call Goodwill Car Donations at 866-233-8586 or fill out our online donation form today to make your pontoon donation now!