What to Do If Your Car Gets Caught in a Flood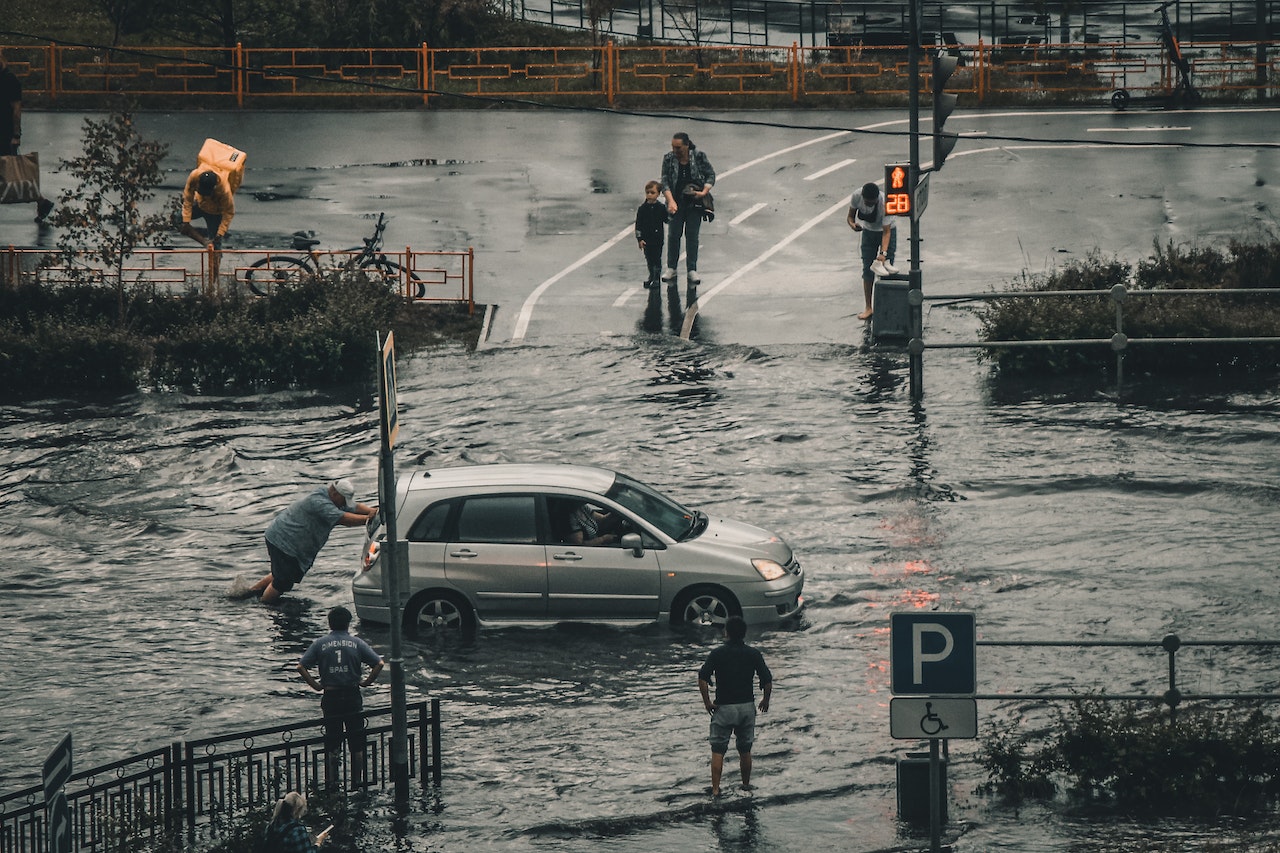 Photo by Sveta K under Pexels License
Don't Panic! Follow These Steps!
Floods aren't just inevitable but they're also one of the most common natural disasters. Worse, they can wreak havoc on just about any vehicle.
So, what do you do in case your beloved car gets caught in a flood? First things first: Don't panic! Save that energy for doing things that can get you out of the awful situation you're in as soon as possible.
Goodwill Car Donations is here to point out what you need to do if your car gets submerged in floodwater.
Steps to Take If Your Car Is Caught in a Flood
As soon as your vehicle is hit by a flood, make sure to follow these steps:
Stay calm.
While getting your car caught in a flood while driving can be frightening, it's important to remain as composed as possible so you can make sound decisions despite the situation you're in.
Leave the engine alone.
As much as you might be tempted to, DO NOT start the engine. Doing so can cause electrical damage that will most likely cost you a fortune. Worse, you'll be putting yourself and your passengers at risk of electrocution.
Call for help.
Contact a tow truck or roadside assistance service ASAP so they can pull your vehicle out of the water.
Stay away from all the electricals.
Don't use any electrical components inside your car, including your lights, radio, AC, and wipers. Wait for them to dry completely or until such time that there's no moisture left before using them.
Once your car has been pulled out of the water, here's what you should be doing next:
Check the oil.
Flooding can cause oil to get contaminated, so be sure to check the quality of your oil using the dipstick. If it's thick, very dark, or black, drain and replace it.
Test your brakes.
Your brakes might have also been damaged by the flood. Test them first before driving your car.
Dry wet components.
If you notice moisture in the interior or under the hood of your car, use an air compressor or a shop vac to remove any standing water. You can also use fans and dehumidifiers.
Document any damage caused by the flood.
Take pictures of the interior and exterior of your car to document any damage caused by floodwaters. They will serve as evidence when you file an insurance claim later on.
Have your car inspected by a professional.
There's no better way to know the overall condition of your automobile than by having it examined and assessed by your trusted mechanic. Although you can always inspect it on your own, leaving it to an expert is a much smarter idea, considering their experience and know-how. Besides, you'll still need to take your car to the auto shop if you do find some flood-related issues.
What You Can Do with Your Flood-Damaged Car
If your car has been badly damaged by floods or any other unfortunate event, you can still get good value out of it when you donate it to us at Goodwill Car Donations. We'll use it to improve the living conditions of the disadvantaged residents of your local community while allowing you to enjoy all the rewards that go with your charitable contribution.
We'll sell your donated vehicle through an auction, with the proceeds going to the Goodwill organizations serving your area. These IRS-certified 501(c)(3) nonprofits cater to disadvantaged Americans — those who lack education, job experience, or essential skills, as well as those who are burdened with disabilities and other limiting personal issues, such as being welfare-dependent and having past prison records.
Your local Goodwill organizations use the funds that we turn over to them to deliver life enrichment services to their beneficiaries, providing them with job and skills training, employment opportunities, scholarships, livelihood assistance, disability benefits, family support, educational services, financial assistance, and many other essential support services.
Your donation will also greatly benefit you. We'll pick up and tow your vehicle anywhere in the country. We'll also make sure that you get to claim the maximum tax deduction in the next tax season by sending you the 100% tax-deductible sales receipt of your vehicle days after its sale.
More importantly, your donation will allow you to experience the satisfaction of doing something that can uplift the lives of the underprivileged members of your community.
We accept almost all vehicle types regardless of their ages, appearances, or working conditions.
Want to know our quick and easy vehicle donation process and other important details about our vehicle donation program? Check them out on our FAQs page. Should you have any questions or concerns, you may reach us anytime through our toll-free hotline at 866-233-8586. You may also send us a message here.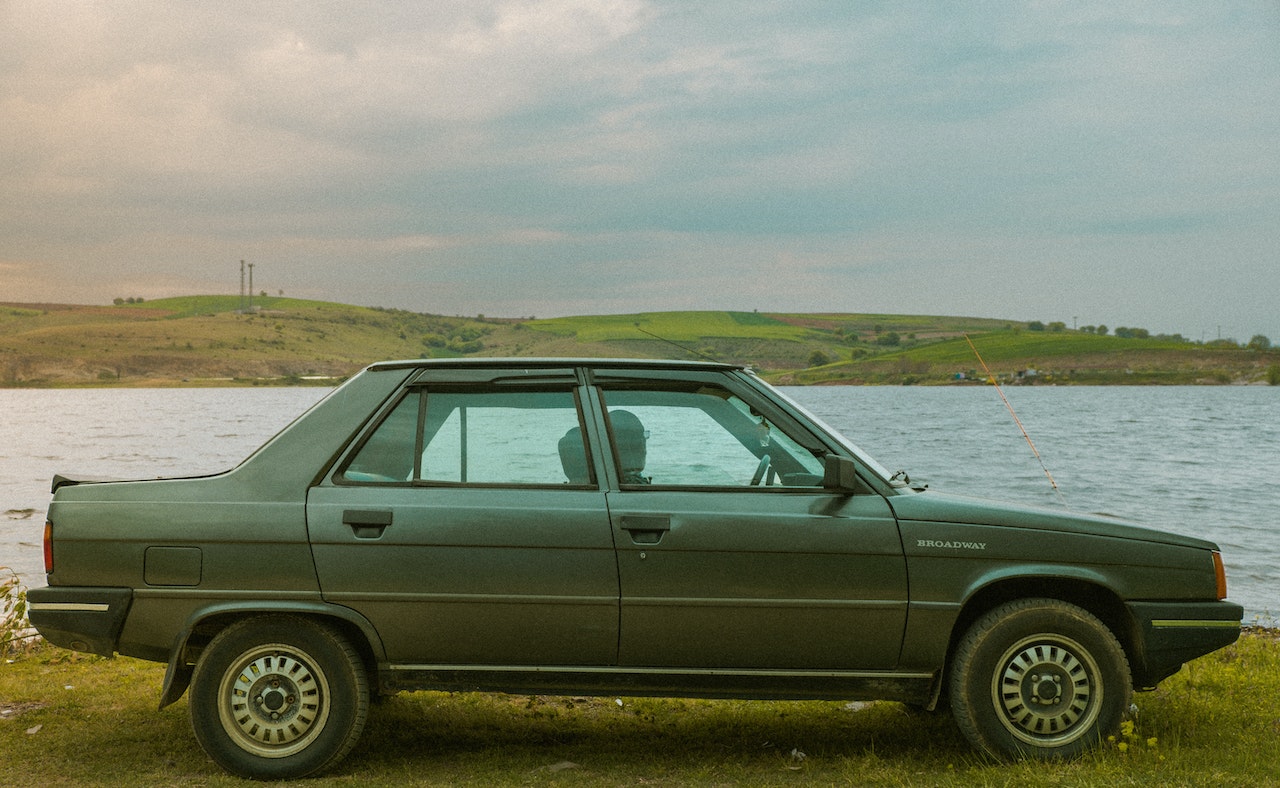 Photo
by
Furkan D
under
Pexels License
Ready to Touch Lives with Your Car Donation?
You can turn an unwanted vehicle into a vital source of hope for the underprivileged folks in your community.
Your car donation will surely touch their lives. Call Goodwill Car Donations at 866-233-8586 or fill out our secure online donation form now!