Respecting Differences in Adult Education: 5 Ways of Cultivating This Attitude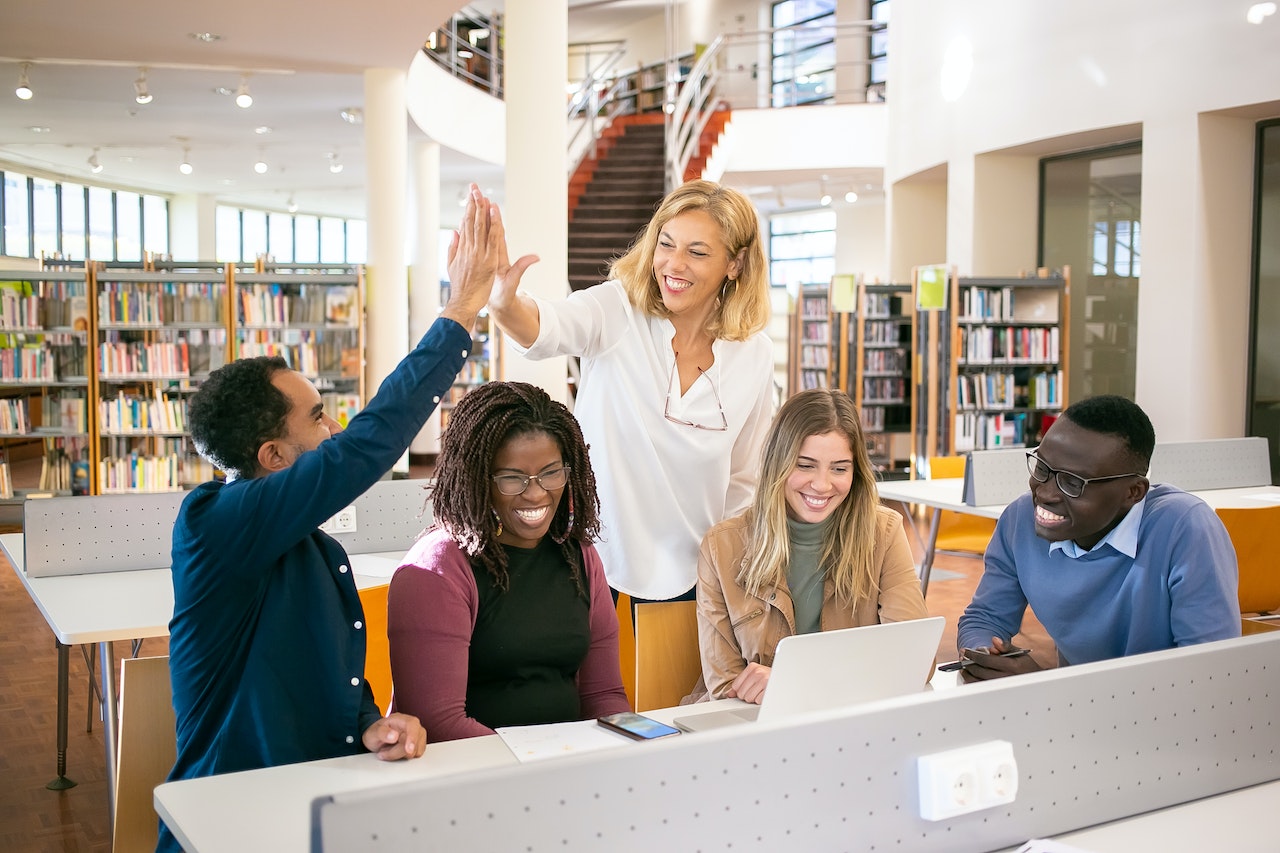 Photo by Kampus Production under Pexels License
How Mutual Respect Can Nurture Relationships in the Workplace
Widely known as the land of the free, the United States takes pride in cultivating and nurturing the uniqueness of each individual regardless of their skin color, religion, language, or race. And because the land of milk and honey has become a melting pot of different cultures over the years, striking the perfect balance has become a great challenge to many.
Respecting differences is incorporated in the curriculum of the Literacy Information and Communication System (LINCS) initiative of the U.S. Department of Education to help adult learners deal with different types of individuals in the workplace. This is intended to help them navigate through the complexities of workplace relationships, showing them how to exchange ideas with their colleagues with an open mind.
Respecting differences is focused mainly on establishing mutual respect. Goodwill Car Donations points out five ways of cultivating this attitude:
Get to know each other.
Taking time to get to know your friends and co-workers builds a solid foundation of understanding and trust. Knowing the background of other people heightens your sensitivity and empathy towards them and makes you more mindful of them when sharing your thoughts and ideas.
Understand differences.
Different backgrounds and cultures contribute to different views and opinions about certain topics or issues. Rather than adopt a combative and myopic stance, you need to listen to people around you and ask questions to understand what's causing the divergence in viewpoints.
Seek the most peaceful resolution.
There are times when the best course of action to take is to agree to disagree and put the matter to rest. Sometimes, there is no middle ground to be found, especially when it comes to sensitive issues. The most peaceful resolution is to respect each other's opinions and accept them with equal validation.
Respect different processes.
People work at different paces based on their way of doing things. Do not judge or pressure your co-worker who approaches their work in a way that does not align with yours. Rather, respect each other's working styles as long as the job gets done.
Know your boundaries.
Some topics may be too sensitive to talk about. Your co-workers may be uncomfortable sharing with you what's on their minds, just as you have limits on what you want to impart to others. Don't go over the invisible boundaries of human relationships.
Want to Help Those Who Face Tough Disadvantages in Life?
Oftentimes, respecting differences is easier said than done. People still get discriminated against for various reasons. Among those who suffer from this are the disadvantaged folks in communities throughout the country. They find it difficult to hurdle the barriers to financial freedom and a fulfilling life because of the burdens they carry. They include the men and women in your community who are saddled with disabilities, lack of education, essential skills, or job experience, and other limiting personal issues such as having past prison records or being welfare-dependent.
If you feel compassion for these folks, you can help them overcome their predicament. All you have to do is turn over any vehicle that you no longer need to us at Goodwill Car Donations.
We will auction off your vehicle and use the proceeds to help finance the life enhancement and community improvement programs of the Goodwill organizations serving your area.
These IRS-certified 501(c)(3) nonprofits cater to disadvantaged Americans, using the funding we give them to provide them with job and skills training, employment opportunities, scholarships, livelihood assistance, disability benefits, family support, educational services, financial assistance, and many other essential support services.
You'll also benefit from your charitable contribution since this will entitle you to claim the maximum tax deduction in the next tax season. Plus, we'll provide you with our free pickup and towing service at a date and place most convenient to you. Take note that we can collect your donation anywhere in the country.
Best of all, you'll find utmost satisfaction in doing something that will benefit your entire community when once-idle residents attain financial stability and live productive, healthy, and contented lives.
We accept nearly all vehicle types, even those that are no longer running or working properly.
For information about our quick and easy vehicle donation process and other details, feel free to check out our FAQs page. If you have questions or concerns, don't hesitate to call us through our 24/7 toll-free hotline at 866-233-8586 or contact us here.

Photo
by
Paweł L.
under
Pexels License
Help Transform Lives Today!
We can turn your unwanted vehicle into a powerful tool for transforming the lives of the less fortunate residents of your community. There are no ifs and buts about this. Donate that vehicle by calling Goodwill Car Donations at 866-233-8586 or filling out our secure online donation form now!