How to Safely Deal with a Tire Blowout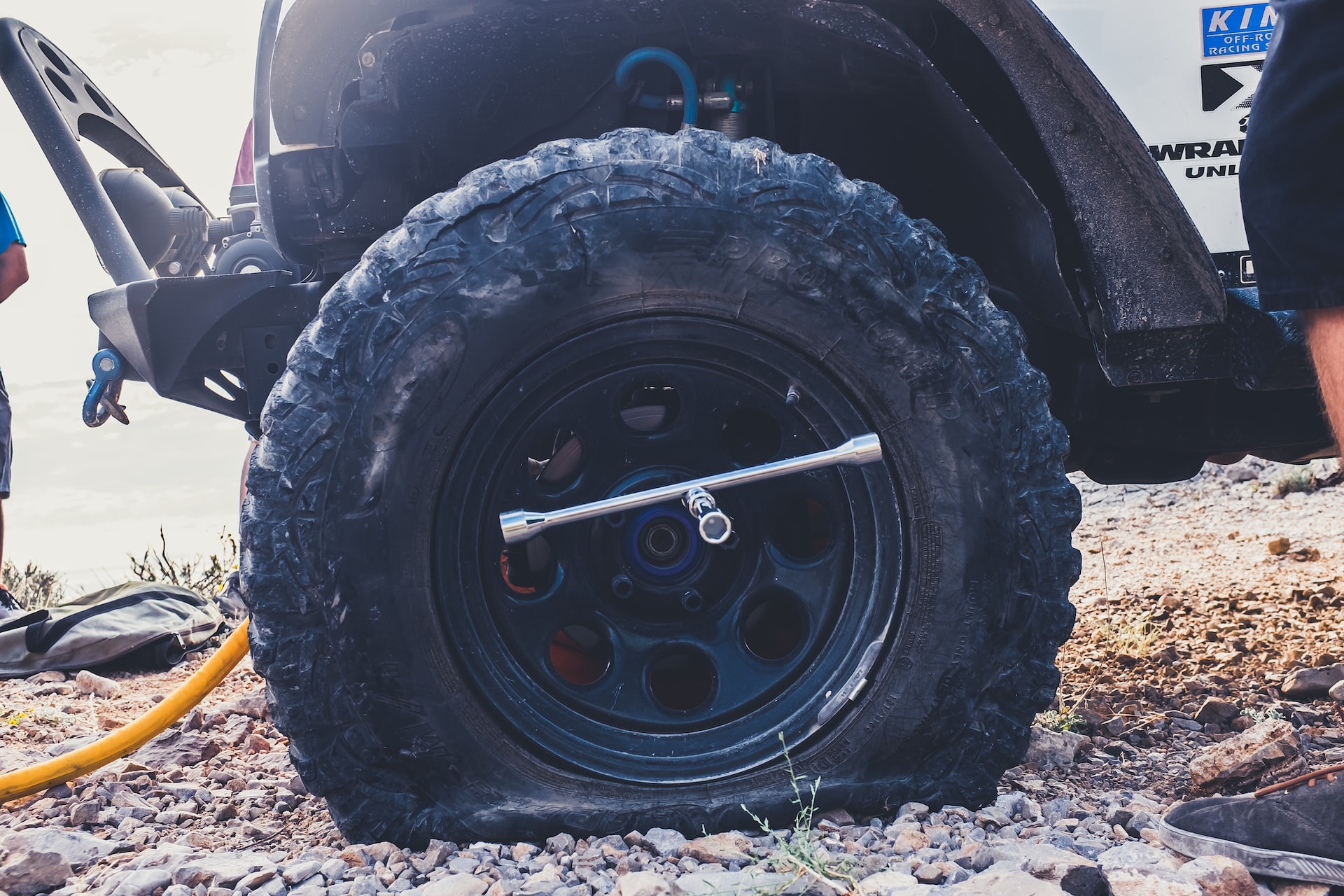 Photo by Kenny Eliason under Unsplash License
Avoid Losing Control of Your Car with These 4 Steps!
Nothing's more unnerving than hearing a loud boom from one of your tires while driving. Before you know it, your car loses control, and you panic. Something as small as a protruding nail on the road can cause a tire blowout, and it only takes a fraction of a second after the nail punctures your tire that you start struggling to control your vehicle. This situation could put you in trouble unless you know to respond appropriately.
What Does a Tire Blowout Sound Like?
You have to know what a tire blowout sounds like before learning how to drive through it. First, you'll hear a loud bang and popping sound from the side where the tire is. Next, you'll hear a whooshing sound as the air in the tire escapes at a rapid speed. Lastly, you'll hear the flopping sound of deflated rubber hitting the road.
How to Handle a Tire Blowout Safely
As your car slows down immediately after a tire pops, your steering wheel might jerk to the right or left, causing you to lose control of your vehicle. Goodwill Car Donations has compiled the tips below to help you deal with a tire blowout.
Resist the urge to panic as soon as your tire blows out. Panicking could compel you to overcorrect the steering wheel, slam on the brakes, or take your foot off the gas pedal. If you don't want to risk losing control of your car and spinning out, you need to take deep breaths and calm down.
Step 2. Take hold of your steering wheel.
If your tire bursts, you'll feel the car jerk to one side. Even if your vehicle wobbles, don't make the mistake of turning the wheel sharply to overcorrect it. You'll want to steer straight by gripping the wheel firmly with both hands on its 10 and 2.
Step 3. Accelerate slightly.
Hitting the brakes is the worst thing you can do when your car blows out while driving. Instead of trying to put your car to a complete stop, you have to press the gas pedal immediately after a tire blows out. Doing so allows you to maintain your forward momentum while keeping your car steady.
Step 4. Gently decelerate.
Once you've regained control of your vehicle, slow the car down by gradually lifting your foot on the gas pedal. Start steering away from the highway as soon as your speed drops below 30 mph and pull over to the side. Turn on the emergency lights as your car decelerates to let other motorists know you're pulling aside. Once you're off the road and out of traffic, take a deep breath and call for help.
What You Can Do with a Car That's No Longer Safe to Drive
You can stop a tire blowout from taking a turn for the worse if you know how to deal with it safely. However, continuing to drive a car despite multiple issues hounding it is a different story. If you have such a vehicle that's no longer safe to drive, let go of it before something bad happens. Hand it over to us at Goodwill Car Donations and we'll give it a new and worthy purpose — that of uplifting the lives of the struggling disadvantaged people in your local community.
Our team will sell your donated vehicle in one of the best auction houses in our network, with the proceeds going to the Goodwill organizations serving your area. These IRS-certified 501(c)(3) nonprofits are dedicated to helping Americans who are burdened by their disabilities as well as their lack of education, job experience, or essential skills, and other limiting personal issues, such as being welfare-dependent or having prison records.
Your local Goodwill organizations will use the funding that comes from our vehicle donation program to assist these folks, providing them with job and skills training, employment opportunities, scholarships, livelihood assistance, disability benefits, family support, educational services, financial assistance, and many other essential support services.
Donating to Goodwill Car Donations means getting your unwanted vehicle picked up and towed away for free. It also means getting entitled to claim the maximum tax deduction in the next tax season.
Moreover, your act of charity will bring you an immense sense of satisfaction, knowing that you'll be contributing to the growth and development of your community by empowering your needy fellow residents through work and learning.
Making a car donation to Goodwill is super easy. It's quick, convenient, and hassle-free. All you need to do is contact us. We'll handle everything else.
We accept a wide range of vehicle types. Whether you're donating a car, a motorbike, or even a broken-down truck, we'll be glad to receive it.
Your location should not be a problem either. We can collect your donation anywhere in the United States.
You can get more information about us, including our quick and easy donation process, by checking out our FAQs page. Should you have any questions or concerns, you may reach us through our 24/7 toll-free hotline at 866-233-8586. You may also send us a message here.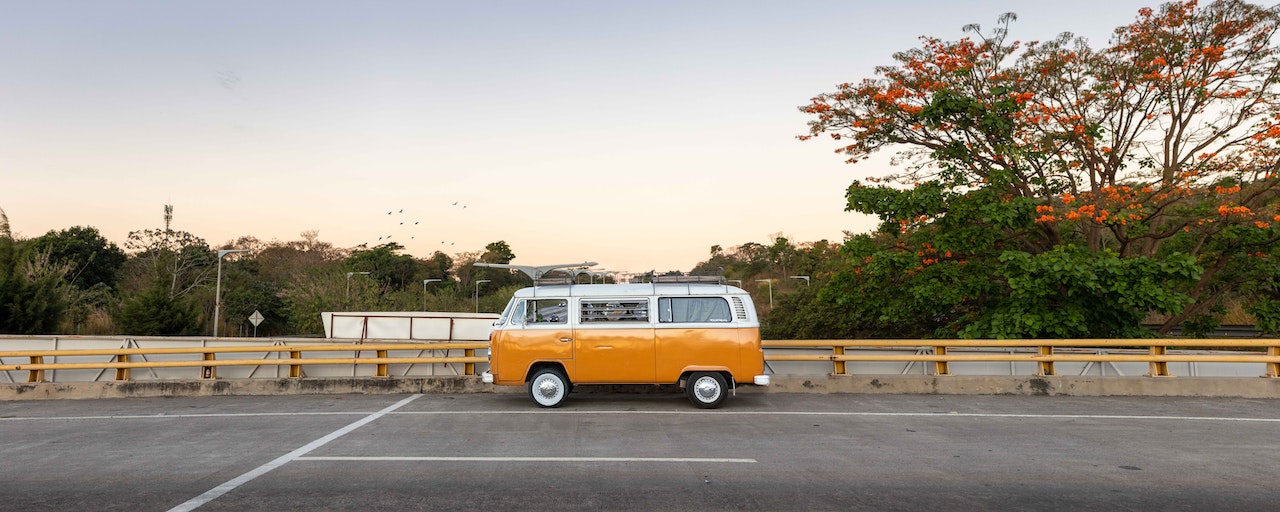 Photo
by
Alfonso Escalante
under
Pexels License
Ready to Make an Impact in Your Community?
You can turn your unwanted auto into a powerful tool that can transform the lives of your disadvantaged neighbors. Make a difference in your community with your car donation. Call Goodwill Car Donations at 866-233-8586 or fill out our secure online donation form now!