How to Fix and Prevent Frozen Car Door Locks This Winter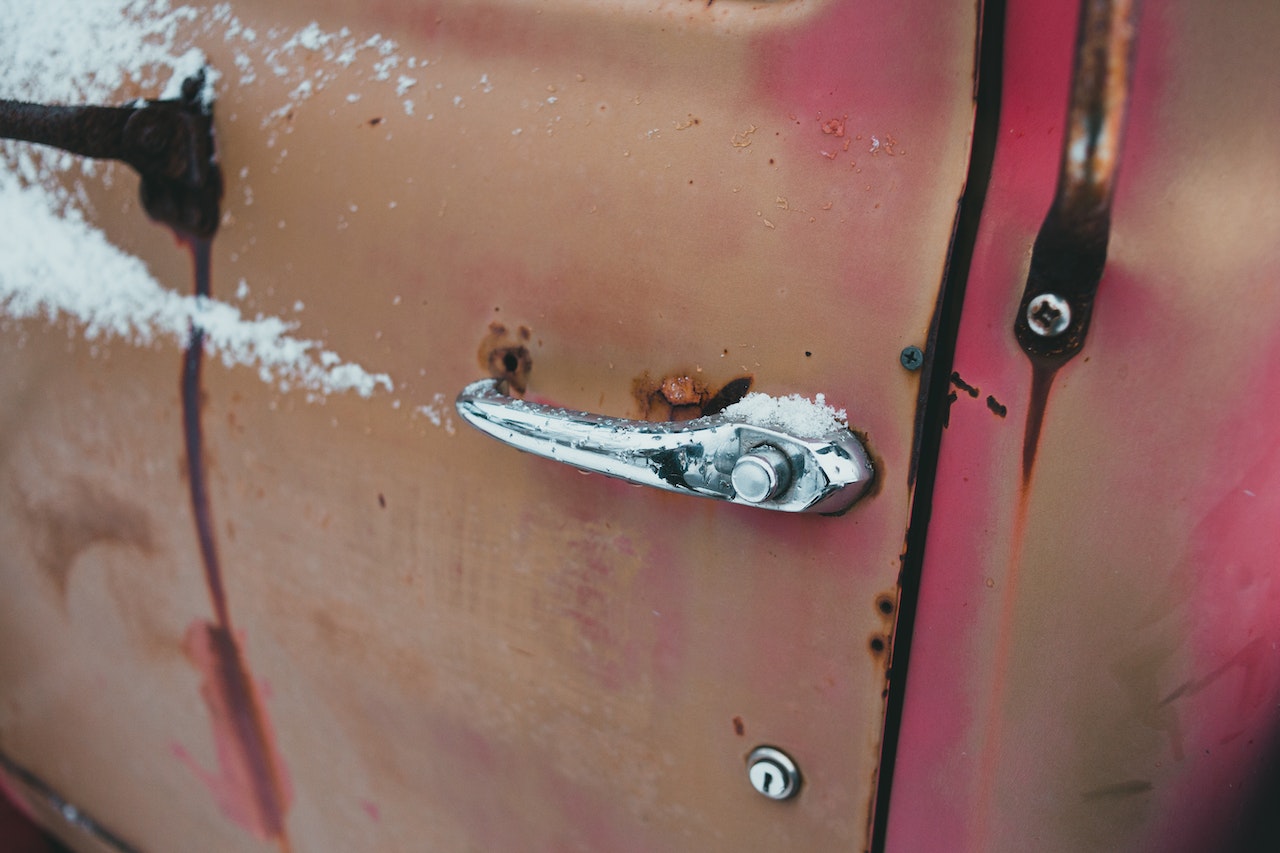 Photo by Erik Mclean under Pexels License
Don't Let This Winter Problem Ruin Your Day!
Most vehicle owners are fully aware of the myriad of car problems winter can bring — from poor visibility and salt corrosion to frozen car door locks. Although frozen car door locks aren't as dangerous as other winter problems, they can certainly ruin a good day for any motorist.
You can easily fix a frozen car door lock if it does happen to you. You can also avoid the problem by taking preventive measures. Goodwill Car Donations has pulled together these tips to help you do those things.
Preventing Frozen Car Door Locks
Place a magnet over the lock.
Placing a magnet over the keyhole is one of the simplest tricks to prevent frozen car door locks. However, you'll need a big magnet to cover the entire keyhole. When you place it over your car lock overnight, the magnet will attach to the lock's metal part, preventing moisture from entering and freezing.
Spray WD-40 on your locks.
Although WD-40 doesn't smell like daisies, this lubricant can help prevent your car door locks and the lock in your trunk from freezing in the winter. Spraying a little into the lock prevents ice and frost buildup for a few days.
Use Glycerin or Vaseline.
Glycerin and Vaseline have antifreeze properties that help keep your car door locks frost-free. Simply rub some on your key and insert it into the keyhole before turning it several times to ensure the Vaseline is evenly distributed onto all the lock parts. You won't find yourself locked outside your car if you do this at least once a week during winter.
Fixing Frozen Car Door Locks
Heat the key.
If your car unlocks using a metal key, grab a match or a lighter and heat the key. If the keyhole is completely covered in ice, you may heat the key a few more times before inserting it into the lock. Slowly turn the key in both directions until it turns completely and unlocks the door.
Use a hair dryer.
You can use a hair dryer to de-ice your car door locks. Simply plug it in an extension cord and turn the heat up so the ice melts in the locks as you blow dry it. Just be sure to keep the extension cords from getting wet, or you might have a bigger problem.
Use a de-icing spray.
De-icing sprays are available in the market, and you can use one to help thaw out frozen car locks. It's always best to have one tucked in the glove compartment and another in your bag or drawer at the office and home in case your car locks freeze in the winter.
If you don't have a de-icing spray, you can use hand sanitizer or rubbing alcohol. The sanitizer's alcohol (ethanol or isopropyl) content can lower the water's freezing point and melt the ice inside the lock within a few seconds.
Help the Disadvantaged People in Your Community!
If you're looking for a solid way to reach out to the needy in your community, consider donating your old and unwanted vehicle to us at Goodwill Car Donations. We'll sell your auto donation through an auction and use the proceeds to support the life-changing programs of the Goodwill organizations serving your area. These IRS-approved 501(c)(3) nonprofits cater to individuals who are burdened with disabilities, lack of education, job experience, or essential skills, and other disadvantages, such as having prison or police records or being welfare-dependent.
Your local Goodwill organizations use the funding they get from us to provide their beneficiaries with job and skills training, employment opportunities, scholarships, livelihood assistance, disability benefits, family support, educational services, financial assistance, and other essential support services.
As a Goodwill donor, you'll get free vehicle pickup and towing anywhere in the country. Moreover, you'll get to claim the highest possible tax deduction in the next tax season.
However, these material rewards may pale in comparison to the priceless joy of knowing that you're empowering others to attain financial stability.
We accept almost all vehicle types regardless of age or condition.
For more information about our vehicle donation program, including our quick and easy donation process, head over to our FAQs page. If you have questions, call us anytime through our toll-free hotline at 866-233-8586 or contact us here.
Choose to Become Someone's Hero Today!
Turn your old beater into a powerful tool that can change lives! Call Goodwill Car Donations at 866-233-8586 or fill out our secure online donation form now!
Photo
by
Jem Sahagun
under
Unsplash License