How to Buy Good-Quality Tires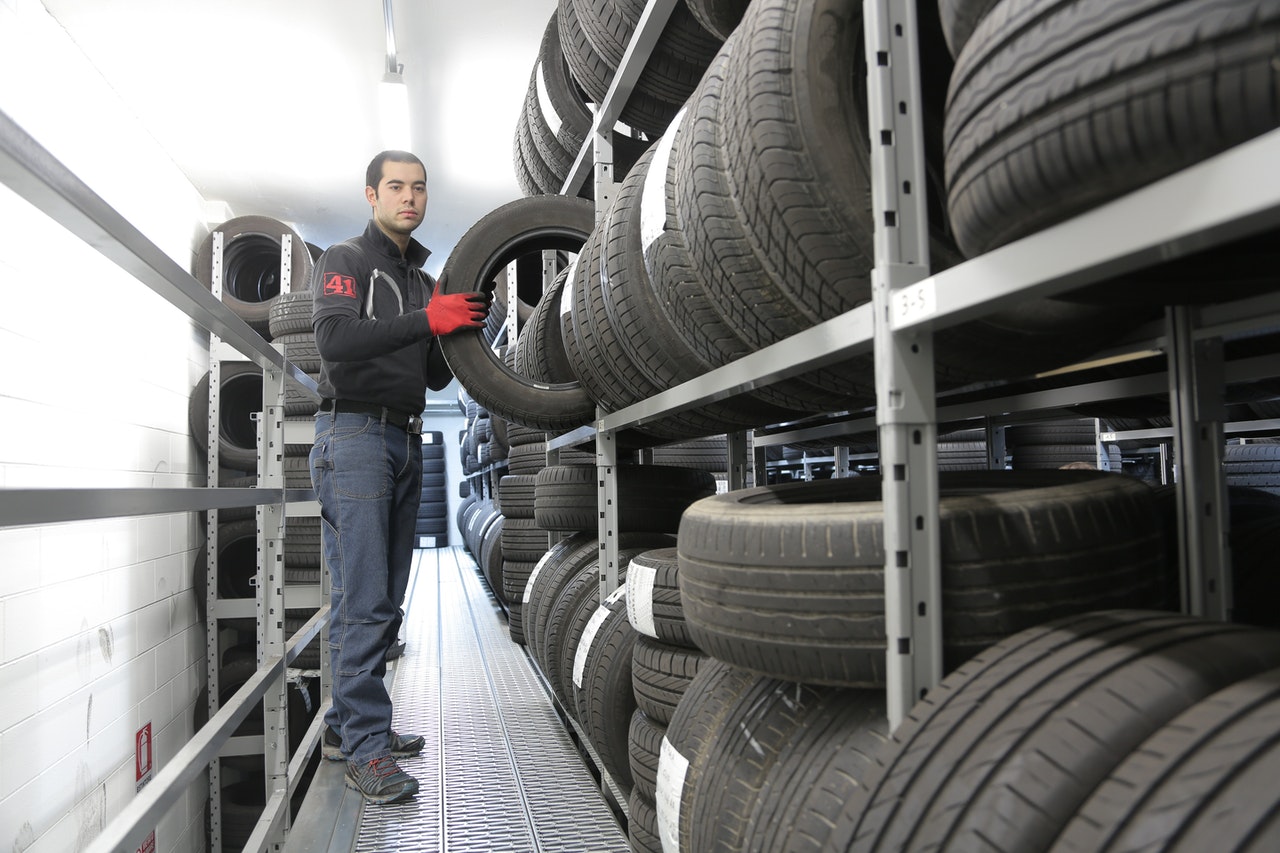 Photo by Andrea Piacquadio under Pexels License
Know Before You Go!
No matter how brawny your engine is, how strong your brakes are, or how advanced your anti-skid system is, everything in your vehicle is at the mercy of your tires' grip on the road. Each move you make with your steering wheel, gas, or brake pedal gets transmitted to the pavement through your tires' four contact patches. If your tires are under-inflated, worn, or not appropriate for the season or the environment, they can put your life and those of your passengers at risk.
While some people purchase tires based on reputation or appearance, others do so based on availability and price. Perhaps you're not confident about your ability to make an educated purchase because of your limited knowledge about tires. The good news is that you don't have to head down to the nearest tire shop without knowing how to select the right tires for your trusty ride.
Trying to Make the Right Choice for Your Tires? Follow These Tips!
Besides contributing to fuel economy, good tires ensure your safety on the road. Goodwill Car Donations gives you a few tips for making the right tire choice for your vehicle.
Follow the manufacturer's specifications.
When you're trying to determine the right tire size to buy, it's always best to follow the manufacturer's specifications. Heavier vehicles such as SUVs and trucks usually require tires that are larger and more expensive than standard passenger tires. Although large tires offer a greater rolling radius and enhance your vehicle's gas efficiency, they will take a longer distance before they can come to a complete stop.
However, purchasing a smaller set of tires for a larger vehicle can lead to inaccurate information from your odometer and speedometer. Additionally, it can cause your anti-lock brakes to malfunction, trip your check engine light, and create transmission shifting issues.
Consider the weather conditions you drive in.
High heat, rain, snow, and ice can significantly impact tire performance. If you want to ensure your safety on the road, you need to purchase tires that can handle the most common climate conditions, as well as the extreme ones that you drive in. If you're living in an area where the climate is relatively warm, your best options are summer tires or all-season tires. However, if your region experiences heavy snow or ice, you'd want a set of winter tires.
Think about where you drive in.
Did you know that long highways, city streets, and forest paths require different tire performance characteristics? If you mainly do city driving, it's best to use tires that offer the optimum braking distance on dry and wet roads. You'd also want to purchase tires with increased longevity since city driving involves numerous stops and starts that can be very demanding on your tires. Lastly, you should choose tires with low rolling resistance to help you save fuel.
On the other hand, if you mainly do highway driving, you'd want to look for tires that provide you with optimum braking distance at high speeds for both dry and wet roads. Since comfort is important during long trips, it's best to choose tires that can help reduce noise levels and vibrations while giving you outstanding grip and stability. However, if you usually drive on unpaved forest paths, you need tires that can provide you with maximum durability and off-road traction.
Think about your driving style.
Unless you use tires that match your driving style, you can't expect to enjoy your trips. If you're looking to experience a quiet and comfortable ride, do yourself a favor by choosing tires that are specifically designed to ensure a smooth ride and low road noise. While tires that come with aggressive tread designs may look good, they generate plenty of road noise.
In most cases, touring tires with lower speed ratings are designed to offer more comfort instead of more speed. However, it's important to note that you shouldn't go below the speed rating as specified by your vehicle's manufacturer.
Moreover, you should choose high-performance tires that offer excellent handling or steering precision if you're someone who likes to feel every curve. Since high-performance tires usually have higher speed ratings, they're optimized to give you better control, as well as a stiffer and more precise driving experience.
Do You Have a Vehicle You No Longer Need?
Perhaps your car needs more than a brand-new set of tires to become roadworthy. If your auto has mechanical issues that will cost you a fortune to repair, better let it go and simply buy a new one. You can then donate your old car to a charity to give it a worthy purpose. When you hand over that vehicle to us at Goodwill Car Donations, we'll use it to improve the lives of your disadvantaged neighbors and bring progress to your community.
We'll have your car fixed before auctioning it off. We'll then turn over the proceeds to the Goodwill organizations serving your area. Just like us, these IRS-approved 501(c)(3) nonprofits are dedicated to helping individuals who are burdened with disabilities, lack of education, job experience, or essential skills, and other limiting personal issues, such as having police records or a welfare mentality. These disadvantages prevent these folks from finding decent jobs and other sources of income that can free them from a life of poverty.
Your local Goodwill organizations use the funding we give them to provide their beneficiaries with job and skills training, vocational services, scholarships, financial aid, disability benefits, family support, and other essential support services.
To thank you for your charitable contribution, we'll promptly mail to you the 100% tax-deductible sales receipt of your car after its auction. This will entitle you to claim the maximum tax deduction in the next tax season.
We'll also provide you with a free professional towing service anywhere in the country.
Moreover, nothing compares to the joy and satisfaction you'd feel, knowing that your donation will greatly benefit your community in terms of the jobs that it will help create for the empowerment of your underprivileged fellow residents. Thanks to your donation, your community will be seeing more productive individuals and contented families. You'll be amazed to discover how your seemingly worthless car can transform so many lives.
Since we accept nearly all vehicle donations, feel free to donate a car, truck, van, motorcycle, or any specialty vehicle.
Got a question for us? Call us anytime through our toll-free hotline at 866-233-8586 or message us here. You may also want to check out our FAQs page to learn more about our vehicle donation program, including our quick and easy donation process.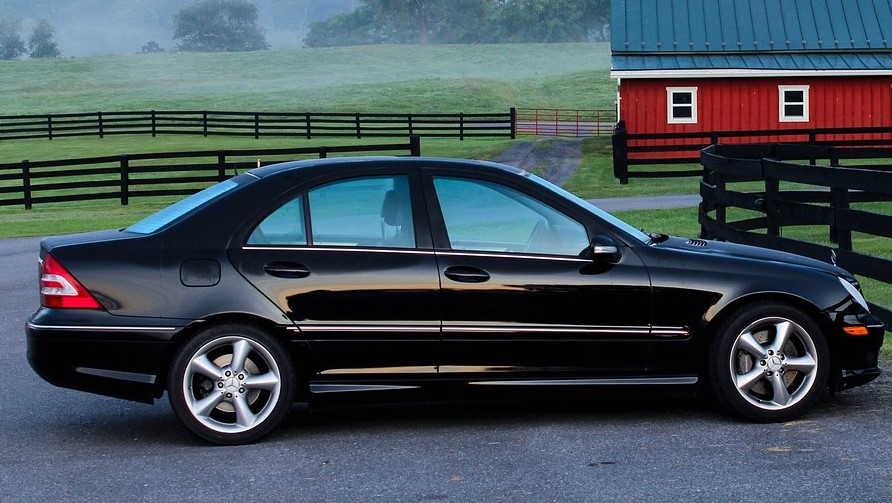 Photo
by
JamesDeMers
under
Pixabay License
Turn Your Unwanted Vehicle Into a Beacon of Hope Today!
Your old gas-guzzler may no longer be valuable to you, but to your underprivileged neighbors, it's a beacon of hope for a better future. If you're ready to process your donation today, call Goodwill Car Donations at 866-233-8586 or fill out our secure online donation form now!