Can I Donate a Car Without a Title?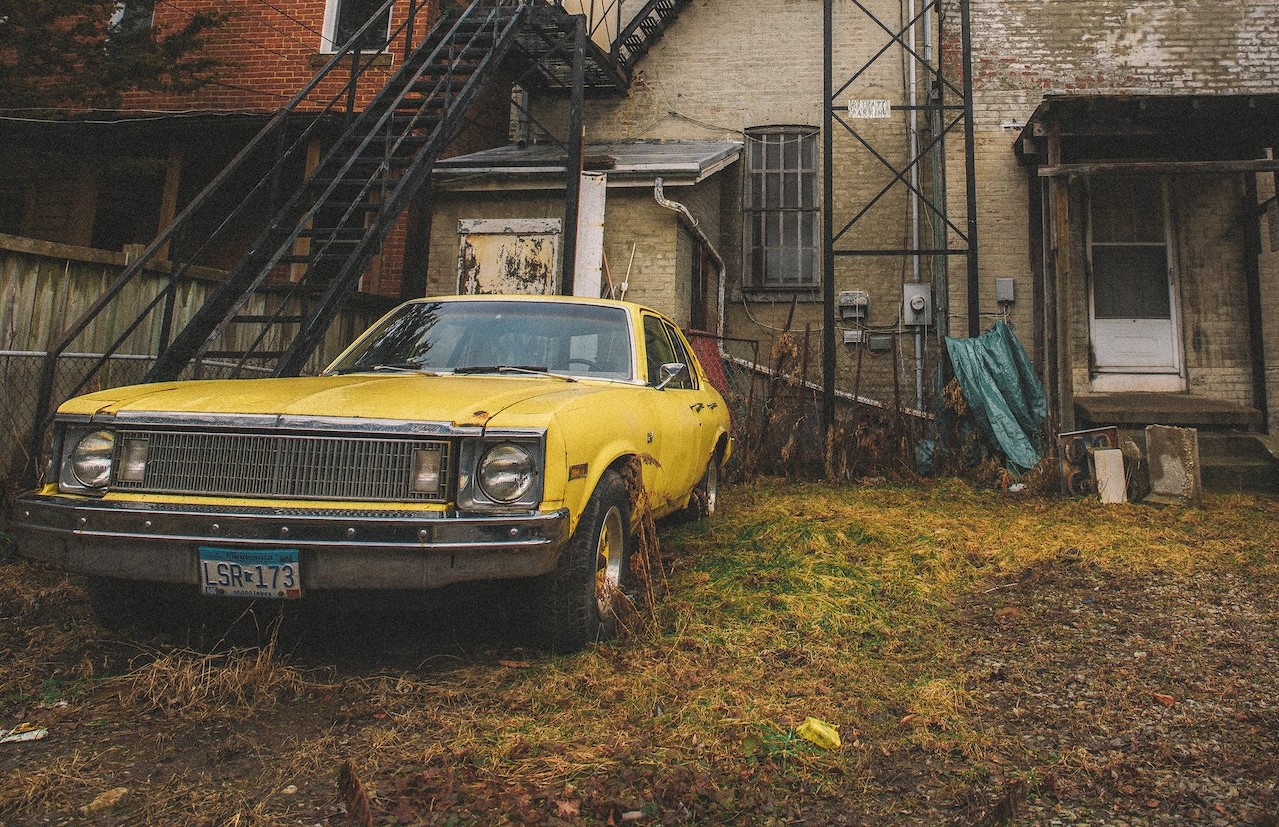 Photo by Harrison Haines under Pexels License
Yes, You Can! But …
So, you're finally getting rid of your precious ride after years of memorable adventures. It's a bittersweet decision, and we fully understand the sentimental value you've attached to your four-wheeled companion.
Instead of selling or trading it in, you've decided to take the easiest and most meaningful route by donating it to charity. But then you remember something worrisome: You lost its title some time ago. This leads to the question: Can you donate a car without a title?
Goodwill Car Donations is here to address this very concern. Keep reading to find out if it's possible to donate a car without a title.
The Importance of a Car Title
Ah, the car title. It's a small piece of paper that's as critical as the car keys when it comes to automobile ownership. Essentially, it's a legal document that establishes an individual or business as the legal owner of a vehicle.
Without this document, transferring ownership of a vehicle can become quite challenging. The title serves to protect buyers, sellers, and even those who wish to donate their old cars.
Answering the Million-Dollar Question
So, is it possible to donate a car without a title?
The simple answer is: Yes, you can! However, the process may be more complex and subject to specific regulations and policies of the charity organization and state laws.
The simplest solution is to obtain a duplicate title. Head to your local DMV and apply for a replacement title. Make sure you have all the necessary documents and details on hand, like your vehicle identification number (VIN) and proof of identity. You may also need to provide a reason for requesting a duplicate title. Keep in mind that this process can take several weeks, so it's not a quick fix. Once you receive the new title, you can proceed with the donation process.
2 Alternative Solutions If Getting a New Title Isn't Feasible
But what if you can't obtain a new title for some reason or you're in a rush? Here are two alternative solutions:
Get hold of alternate proof of ownership.
Gather alternative documents that can serve as proof of ownership. This could include a bill of sale, an old registration card, or a notarized statement.
Find the right charity
Look for charities that accept vehicles without a title. Not all charities do, so it's essential to inquire beforehand. You may be surprised by the number of organizations willing to accept your cherished vehicle, even without a title.
You may want to consult with a legal expert or someone knowledgeable about vehicle donations, especially if you plan to claim a tax deduction for the donation.
No Car Title? Don't Worry, We're Here for You!
You might be feeling overwhelmed by the task of obtaining a duplicate title for your old car that you plan to donate. But fret not because we've got you covered.
At Goodwill Car Donations, our dedicated team of title specialists is ready to assist you every step of the way. Choosing us as your donation platform means you'll never be alone on this journey.
And the best part? You'll be making a meaningful contribution to a cause that truly matters — helping disadvantaged individuals in your community transform their lives.
Here's how it works: We'll sell your car at an auction and use the proceeds to support the programs of the Goodwill organizations in your area. These organizations are IRS-certified 501(c)(3) nonprofits that have been making a positive impact on people's lives for decades, providing support to Americans facing disabilities, lack of education or essential skills, and other barriers that keep them trapped in poverty.
Your local Goodwill organizations use the funding to sustain their delivery of services to their beneficiaries. They include job and skills training, employment opportunities, scholarships, livelihood assistance, disability benefits, family support, educational services, financial assistance, and many other essential services that help build stronger communities.
As a token of our gratitude for your donation, we'll send you a 100% tax-deductible sales receipt within days after your vehicle is sold. This receipt will enable you to claim the maximum tax deduction when you file your itemized federal income tax return in the next tax season.
But that's not all — we'll also provide you with our free pick-up and towing services, no matter where you're located in the United States.
Moreover, your donation will bring you immense satisfaction, knowing that you'll be contributing to the growth and development of your community by empowering your needy fellow residents through work and learning.
We accept almost all types of vehicles regardless of age, mileage, or condition. Head over to this page for a comprehensive list of our qualified vehicles.
For more information about our donation program, you may visit our FAQs page. If you have any questions or concerns, feel free to reach us here or call 866-233-8586.
Photo
by
cottonbro studio
under
Pexels License
Be a Local Hero Today!
Ready to turn your beater into a life-changing instrument? Call Goodwill Car Donations at 866-233-8586 or fill out our secure online donation form now!