Best Boat Types For Families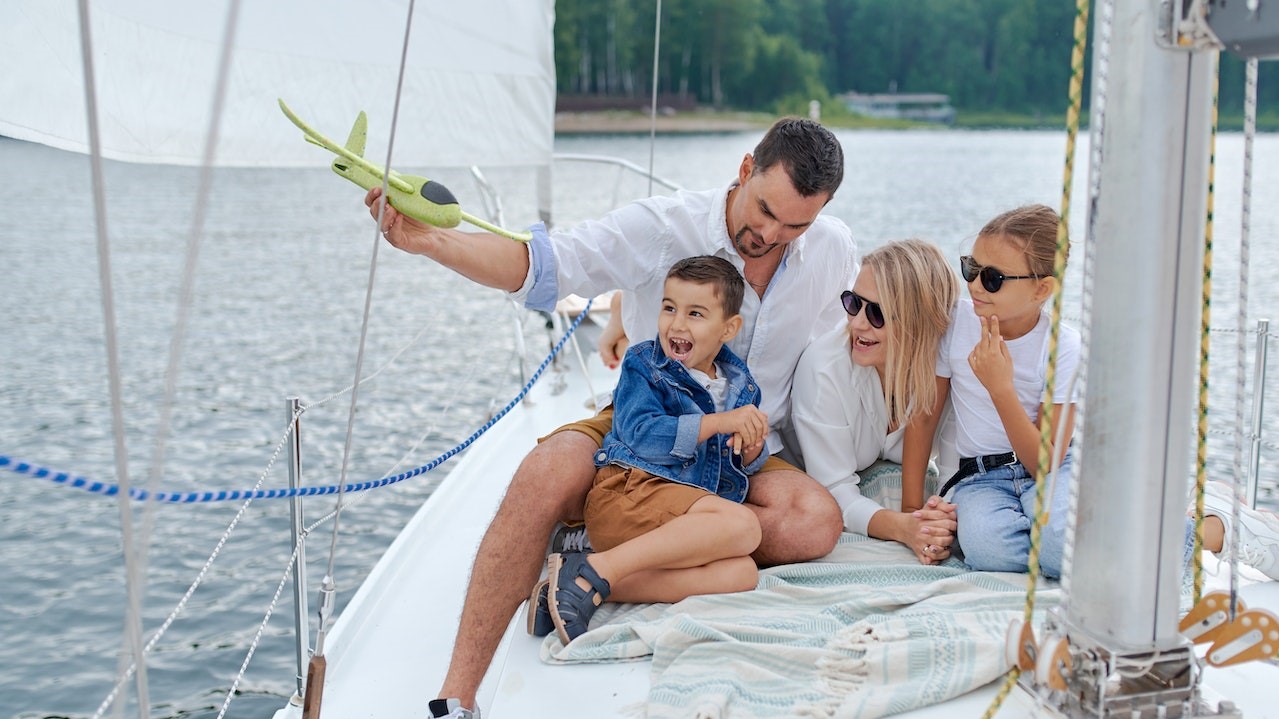 Photo by Sergey Makashin under Pexels License
Here's How to Find the Perfect Boat for Your Water-Loving Family
For water-loving folks, boats are like portals into another world where the stresses of life can't possibly reach them. The experience gets even better when shared with people who matter to you the most. After all, there's nothing like spending quality time with your family at sea on a boat hundreds of miles away from typical distractions inland.
Boating brings parents and kids closer together as they become a "crew" through shared responsibilities and teamwork. If you're planning to start boating as a family tradition, you'd want to find the perfect vessel that you and your family can enjoy to the fullest.
Top Choices for Family-Friendly Boats
The ideal boat type for you and your family will depend on your boating style, the size of the boat best suited for you and your loved ones, and the accessories it should have. To help you narrow down your choices, Goodwill Car Donations has compiled a list of the best family-friendly boats one of which you can use for your next summer adventure.
Pontoon Boat
If you're looking for a lifestyle boat that's perfect for fishing and luxury cruising, you can't go wrong with a pontoon boat. Thanks to its spacious deck and stable platform, you and your kids can simply kick back and lounge on the water. Some pontoon boats are equipped with powerful engines that allow you to enjoy watersports as well as attachable water slides.
However, this type of boat may not be as capable in choppy waters as large monohull boats. If this is a concern for you, it's best to opt for a tri-toon, which comes with three pontoons instead of just two. You'll be surprised at how apt a tri-toon is at handling large waves.
Cabin Cruiser
Since a cabin cruiser is larger than other boat types, it comes with a higher price tag. However, it features amenities such as a power generator, water heater, shore power system, as well as heating and air conditioning. Besides allowing you to visit distant ports, a cabin cruiser expands your abilities to take a family vacation on the water. Cabin cruisers are essentially mobile homes that float. Most of them are outfitted with almost all the things you need to experience fantastic family adventures that can last for days.
Bowrider
If your family's idea of a good time involves towing water toys, joyrides across the bay or lake, swimming at the beach, or just kicking back on the water, you'd want a bowrider. Since this boat offers versatility, plenty of seating, and easy access to the water, it gets the nod for just about any waterborne activity you can think of.
Looking to Dispose of an Old Vehicle?
Do you have an old boat or any other type of unwanted vehicle that you want to dispose of quickly and with no hassle involved? We at Goodwill Car Donations will gladly accept that vehicle once you decide to hand it over to us.
We'll have your donated vehicle auctioned off, with the proceeds used to support the community-building and life-changing programs of the Goodwill organizations serving your area. These IRS-certified 501(c)(3) nonprofits are dedicated to helping underprivileged Americans who are burdened with disabilities, lack of education, job experience, or essential skills, and other limiting personal issues, such as having prison records and being welfare-dependent.
Your local Goodwill organizations will use the funding we give them to provide their beneficiaries with financial aid, disability benefits, skills and job training, scholarships, employment opportunities, livelihood assistance, and other vital support services.
As a Goodwill donor, you'll have the privilege to enjoy a fast and free towing service anywhere in the country. You'll also be entitled to claim the highest possible tax deduction in the next tax season. Best of all, you'll experience the joy of knowing that you'll be helping empower the less fortunate people in your community so they can live productive and fulfilling lives.
We accept nearly all vehicle types regardless of their age or condition.
Know more about Goodwill Car Donations, our mission, and our quick and easy donation process by visiting our FAQs page. You can also call us at 866-233-8586 or leave us a message through our contact form.
Help Empower Your Disadvantaged Neighbors Today!
Photo
by
Mathias Reding
under
Pexels License
Whatever vehicle you donate to Goodwill Car Donations will help a lot in empowering the disadvantaged residents of your community. Your gift can help break the barriers that prevent them from achieving their dreams. Call Goodwill Car Donations at 866-233-8586 or click here to begin your donation process now!