6 Ideas for Your Ultimate Van Life Conversions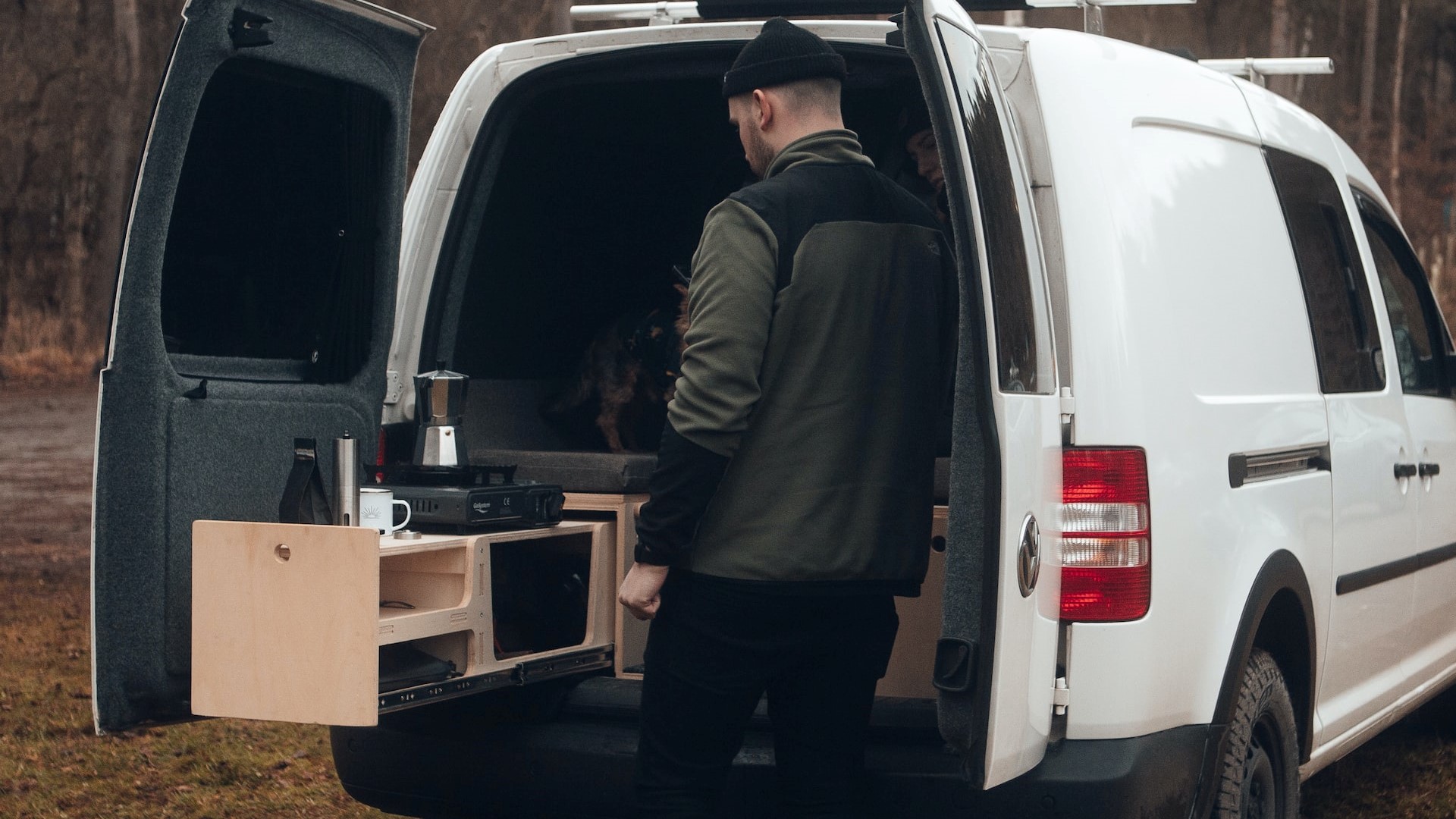 Photo by Dominic Howlett under Unsplash License
Clever Design Hacks You Can Use in Making Your Own Mobile Home
More and more people these days are switching to tiny homes to save up on costs and minimize their living expenses. Living in smaller homes with just the essentials lets you save up on mortgage and utilities while giving you more time for yourself since maintenance of your new cozy home is a breeze.
For the same reasons, plus the added benefit of mobility, more and more Americans are converting their vans to liveable homes. You could get up and go at a moment's notice in your trusty mobile home without having to spend days packing and hiring a mover to transport your stuff.
Among the top reasons why you may want to consider converting to van life are:
It allows you to save a lot of money.
You won't have to worry about mortgage or rent. You can also save a ton on utility costs with your new mobile lifestyle. Just be prepared to invest in the purchase of a van and its conversion, which will cost you a couple of thousand bucks. You can save by purchasing a second-hand van that's already been converted and make your own DIY improvements as you go along.
It gives you the freedom to travel.
What's better than traveling carrying your home with you? You will have an unlimited number of spots to park and call your home!
It's an enticing challenge.
Van life is not for all types of people, but if you want to learn and challenge yourself, it could be the right experience for you. Converting your van to make it liveable and comfortable develops your skills in home improvement. As you travel to various destinations, you will get exposed to different types of people and cultures. It's not always going to be easy, but it has its own rewards.
Our 6 Tips for Your Ultimate Van Life Conversion
Here are snaps of 6 clever designs that can transform your van into your desired mobile home:
Bitten by the travel bug
If you intend to travel to various places and experience different cultures, then embarking on an extended road trip using this comfy mobile home could be the right call.
The Ultimate DIY project
If you're handy with tools, you can save a lot by building custom furniture for your van. There are plenty of design ideas for extra storage, beds, and dining areas that you can explore online. See what fits your personality.
Go rustic and stylish
Even when you're on a budget, you can decorate your space with unique pieces that you can find in thrift stores and come up with a bohemian-inspired look for your interior.
Simple and functional
You can achieve the best van life conversion by focusing on your main layout. Before embarking on your conversion, make sure that you map out the layout for your needs as you transform your van into a living space.
Make good investments
If you're planning to live in your van for a long time, you might do well by investing in facilities such as a toilet and kitchen, which are essential to your new lifestyle. You can get creative and make pull-out outdoor kitchens so you can move around freely as you prepare your food. You can also install a shower and toilet.
Elements with multiple purposes
Maximize the use of elements in your van by making them count for multiple purposes. Use your dining table as a mobile workspace. Create storage spaces for your stuff with clever design ideas.
Leaving Behind Unneeded Vehicles? Donate Them to Us!
As you prepare for your ultimate van life conversion, you may have a car and other vehicles that you will have no more use of. If you're thinking of the best way to dispose of them, you will receive maximum benefits if you simply turn over those vehicles to us at Goodwill Car Donations.
When you do so, you'll entitle yourself to receive valuable rewards such as getting the maximum tax deduction in the next tax season for each of the vehicles you're donating. Expect 100% tax-deductible sales receipts in your mailbox within 30 days after we sell your vehicles.
Furthermore, we'll be towing your vehicles at absolutely no cost to you, and it's even up to you to decide on the time and place for this.
We'll auction off your donations and use the proceeds to finance the life-enrichment programs of the Goodwill organizations serving your area. These IRS-certified 501(c)(3) nonprofits cater to disadvantaged individuals — those who are burdened with disabilities, lack of education or essential skills, and other personal issues (such as having prison records) that prevent them from finding decent sources of income and living poverty-free lives.
These Goodwill nonprofits use the funding that comes from the sale of donated vehicles to provide their beneficiaries with job training, employment opportunities, scholarships, livelihood assistance, disability benefits, and other critical community-building support services.
You'll be amazed and feel fully satisfied when Goodwill uses your donations to empower disadvantaged individuals, enabling them to achieve their dreams of living financially stable and fulfilling lives.
We take in a wide range of vehicle types — from your rusty sedan to your dad's broken-down tractor. The condition of the vehicles you're donating wouldn't matter much to us either. We'll happily accept your battered car even if it wouldn't start anymore.
We can also collect your donation wherever you're located in the country since we operate in all 50 states.
Got a question for us? Call us anytime at 866-233-8586 or send us a message here. You may also want to check out our FAQs page to learn more about our vehicle donations program.
Photo
by
Kamshotthat
under
Pexels License
Transform Lives as You Go On a New Adventure
As you venture into a new lifestyle, you can still make good use of the vehicles you'll be leaving behind. Turn them over to us at Goodwill Car Donations so we can use them to uplift the lives of your disadvantaged fellow Americans. Call us at 866-233-8586 or fill out our online donation form now!