5 Top Car Maintenance Tasks to Do in Fall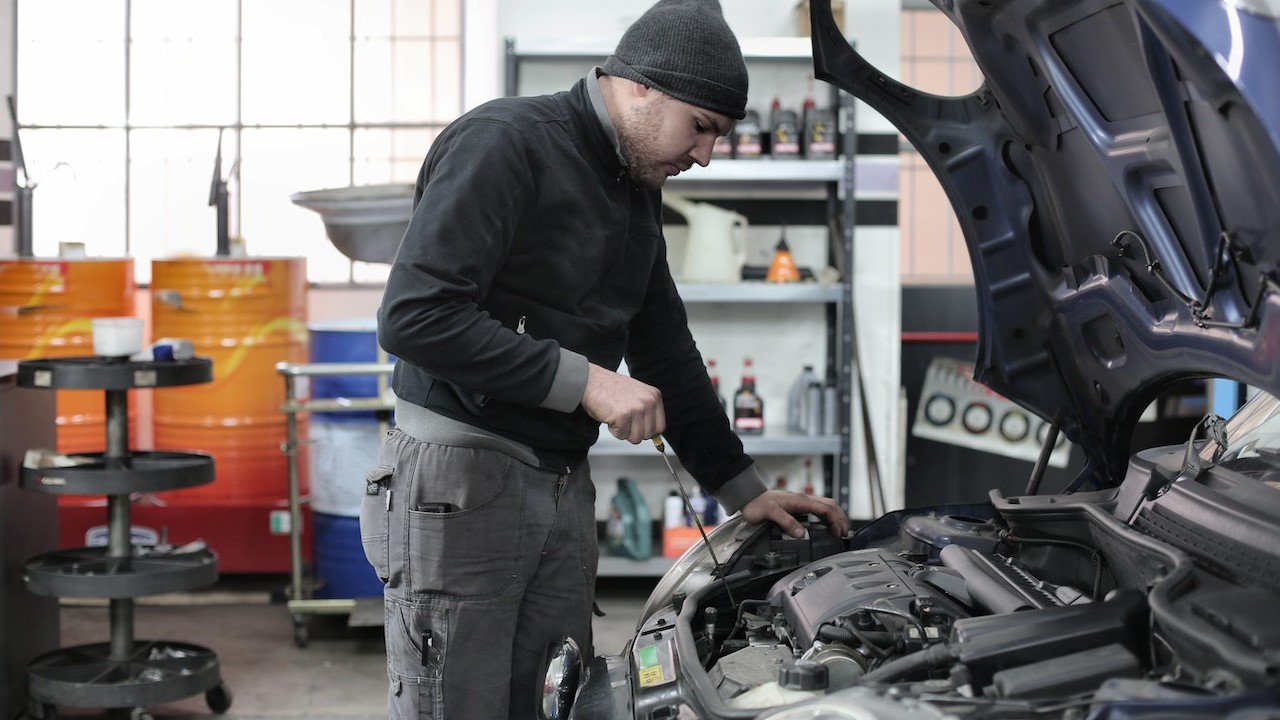 Photo by Andrea Piacquadio under Pexels License
Here's Your Fall Car Maintenance Checklist
While the temperatures in fall may not be as extreme as winter or summer, you can make use of the season to ensure your car is in optimal driving condition. Fall also has worries of its own, too, especially with the rain, fallen leaves, and broken twigs and branches on the road. These hazards can increase your chances of having an accident, especially if something goes wrong with the handling of your vehicle.
Kids Car Donations has compiled these five top maintenance tasks to prepare your vehicle for the fall season:
Check your tires.
Your tires are the only contact points that you have with the road. Make sure they're in good shape as poor tire condition can be a big safety issue. Tires tend to lose air over time, causing their air pressure to drop, which in turn affects the handling of your car. Check your tires every week or so, and make sure they're filled with the recommended air pressure level as indicated in your vehicle's manual. Also, make sure that your tires have a good amount of tread left on them. Don't risk driving on tires with little to no tread left as they can be a recipe for disaster if paired with terrible road conditions.
Inspect your brakes.
Have your brakes checked routinely to make sure they're in tip-top shape. Faulty brakes can affect your car's stopping power and put you at risk on the road. Top off your brake fluid if needed.
Check your windshield wipers and washer fluid.
See if your wipers have cracks in their rubber. If it's already affecting how they wipe debris off on your windshield, replace them immediately. Do a check on your washer fluid, too. Always make sure that you still have some left when you need a quick spray.
Double-check your lights.
Since days are getting shorter, you'd want to make sure that your lights are working properly. If you find any weak bulbs or non-working lights, head to the shop and get them replaced immediately.
Check your coolant levels.
A coolant check should be done routinely several times a year. Every time you take your car to the shop for maintenance, have the mechanic do a quick check on your radiator or coolant levels. This is a great way to catch leaks or potential problems before they happen.
You Can Make a Difference Using Your Clunker
While regular car maintenance can help preserve the lifespan of your vehicle, some parts will still wear down over time. Replacing them doesn't come cheap and can turn older vehicles into money pits that can burn your hard-earned savings.
You can break free from the stress and headaches of owning a clapped-out car by donating it to support a worthy cause. When you hand over your beater to us at Goodwill Car Donations, we'll use it to improve the lives of the disadvantaged people in your community. These are the men and women around you who are saddled with disabilities, lack of education, essential skills, or job experience, and other personal hindrances (such as having prison records) that pose as obstacles in their quest for a poverty-free life.
We'll have your vehicle auctioned off, with the proceeds used to support the life-enhancement programs and services being delivered by the Goodwill organizations serving your area. These IRS-certified 501(c)(3) nonprofits cater to disadvantaged individuals, providing them with job training, employment opportunities, scholarships, livelihood assistance, disability benefits, and other critical community-building support services.
Donating to us is easy and convenient. You'll be doing it in the comfort of your home. Making a Goodwill car donation means a hassle-free experience that's free of paperwork, complicated steps, and unnecessary requirements.
Moreover, your charitable contribution will entitle you to receive surprisingly useful perks, such as getting our free towing service and the maximum tax deduction that you can claim in the next tax season.
Best of all, you'll find unsurpassed satisfaction in having done something that will benefit your entire community when once idle members attain financial stability and live productive and fulfilling lives, thanks to your donation.
We accept a wide range of vehicle types. Feel free to hand over your car to us regardless of its age, mileage, or condition. We even take vehicles that don't run or start. You can make your donation anywhere in the country since we have vehicle donation centers in all 50 states.
If you're interested to know more about our vehicle donation program, head over to our FAQs page. You can also give us a ring at 866-233-8586 or leave us a message here for any concerns or questions that you may have.
Help Build a Brighter Future for Your Community Today!
Photo
by
Ben Duchac
under
Unsplash License
When you turn over your unwanted vehicle to Goodwill Car Donations, you'll help uplift the lives of your disadvantaged neighbors and build a brighter future for your community. Call us at 866-233-8586 or fill out our online donation form now!