5 Things to Consider When Selecting Motor Oil for Your Car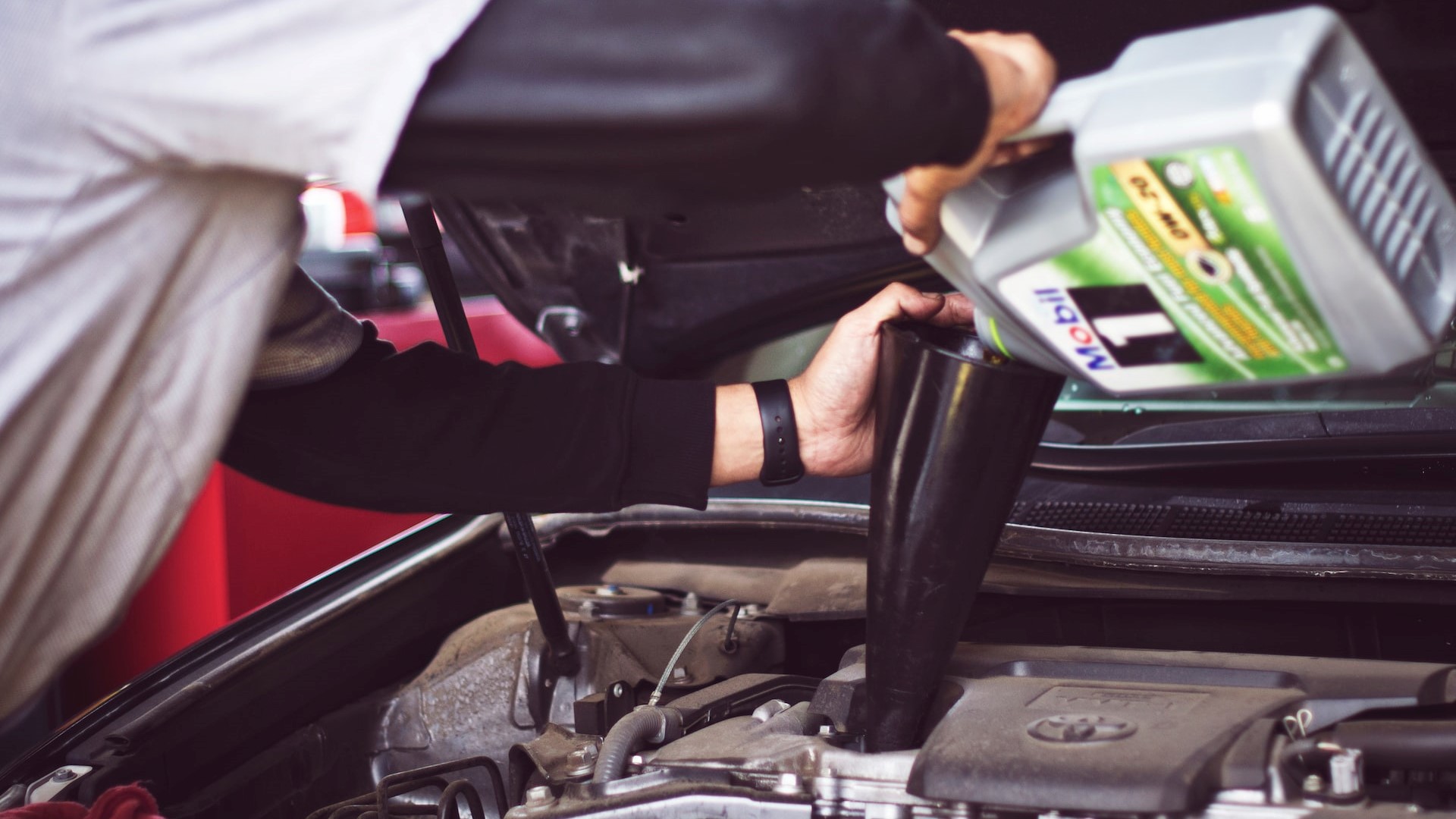 Photo by Tim Mossholder under Unsplash License
The Right Motor Oil Helps Your Car Run Smoothly
Is it time to change your oil? You need to find the right motor oil for your car if you want it to run smoothly. However, one look at the wide range of motor oil options out there can be extremely overwhelming. Thankfully, you don't have to be intimidated by the mountain of information you'll find on how different types of oil can affect your engine performance.
The first thing you need to do is to check your vehicle owner's manual so that you can have a look at your car manufacturer's recommendations. To help you break down your options, Goodwill Car Donations has rounded up the factors you have to consider when you're trying to select the motor oil that can maintain your car's efficiency.
Driving conditions
When it comes to selecting the appropriate engine oil for your vehicle, knowing your driving environment is a must. This pertains to the weather and road conditions you normally face whenever you get behind the wheel. For instance, driving in extreme temperatures or on unpaved roads regularly will put a strain on your vehicle in various ways. In such conditions, you may have to change your motor oil more frequently than usual.
Vehicle's make and model
You can't choose the right motor oil for your car without knowing its make and model. If you're driving a car with a new high-performance engine, you'll need to use newly developed oil formulations that are specifically created to keep up with the recent engine upgrades.
Type of motor oil
You have to read your owner's manual to find out what type of oil the manufacturer recommends for your vehicle. If you don't want to run the risk of experiencing reduced lubrication, as well as shorter engine life, your motor oil must have the right thickness that your engine requires.
The two most common options include mineral oil and synthetic oil. Although mineral oil offers outstanding lubrication at a reasonable cost, it often causes sludge buildup and requires frequent change intervals. Alternatively, synthetic oil gives you excellent chemical and thermal stability, as well as superior engine protection. However, it's much more expensive than mineral oil and it features relatively low solubility.
Viscosity
A motor oil's viscosity grade refers to the measurement of the fluid's resistance to flow. Read your owner's manual or look on the oil cap to find the appropriate motor oil viscosity for your vehicle.
Two numbers define the oil's viscosity grade. The first number that ends with "W" or "winter" gives you an idea of how oil flows when it's cold. On the other hand, the second number is related to how the oil flow when the operating temperatures are normal.
When the motor oil heats up, it becomes thinner and runnier. When it cools, it becomes thinner. When the temperature is lower, low viscosity oils do an excellent job of protecting your engine's parts. Conversely, when the temperature is higher, thick, and high viscosity motor oils provide better lubrication and protection for your engine's moving parts.
Motor oil standards
To find the engine oil standards, simply take a closer look at the label. You should find acronyms that include API (American Petroleum Institute) and ACEA (European Automobile Manufacturers Association). When the product bears these popular standards, it means that the motor oil's quality and performance have met or exceeded the requirements that were set by these organizations.
Are You Planning to Get Rid of an Unwanted Vehicle?
If you have an unwanted vehicle that's just taking up valuable space in your garage, consider donating it to us at Goodwill Car Donations. We'll use your donation to uplift the lives of the disadvantaged and impoverished people in your local community. They include those who are suffering from disabilities and those burdened with a lack of education, job experience, or essential skills, and other limiting personal issues, such as having a welfare mentality and being a former inmate.
We'll sell your donated vehicle in one of the best auction houses in our network, with the proceeds going to the local Goodwill organizations serving your area. These IRS-certified 501(c)(3) nonprofits are dedicated to empowering disadvantaged Americans, providing them with job and skills training, employment opportunities, scholarships, livelihood assistance, disability benefits, family support, educational services, financial assistance, and other essential support services.
Expect to receive valuable rewards when you donate a vehicle to us. They include getting our free professional towing service anywhere in the country. Your gift will also entitle you to receive the highest possible tax deduction in the next tax season.
However, the best part about making a charitable contribution to us is the priceless joy of knowing that you've done something that can help your disadvantaged neighbors overcome barriers to a better quality of life.
We accept nearly all vehicle types, whether they're still in good condition or no longer. Your location won't be a problem since we can collect your donated vehicle wherever you're located in the United States.
For information about our quick and easy donation process, head over to our FAQs page. If you have questions or concerns, feel free to call us anytime through our toll-free hotline at 866-233-8586 or write to us here.
Uplift the Lives of Your Disadvantaged Neighbors Today!
Photo
by
Steven Arenas
under
Pexels License
Make a difference in the lives of the underprivileged men and women in your community with your car donation. We'll turn it into a powerful instrument of hope for your disadvantaged neighbors. Choose Goodwill Car Donations as your charity partner by calling 866-233-8586 or filling out our secure online donation form now!