16 Items to Keep in Your Vehicle at all Times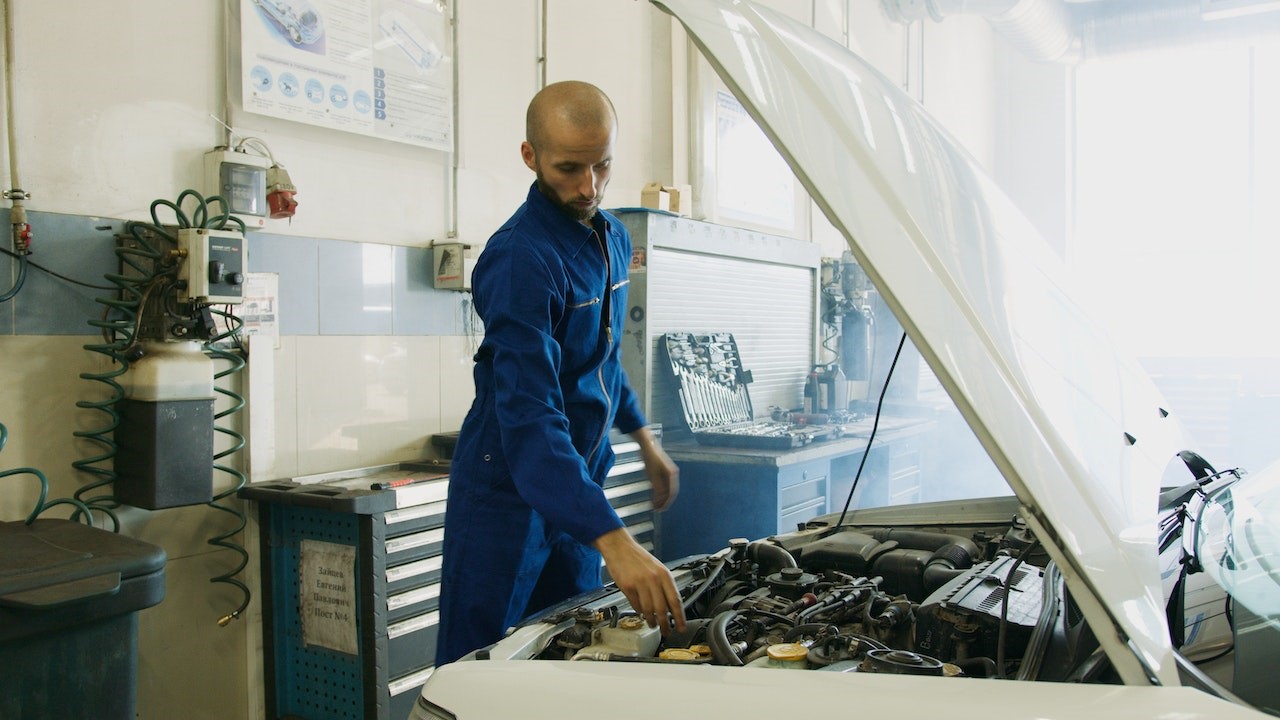 Photo by Artem Podrez under Pexels License
16 Important Items to Keep in Your Vehicle at All Times
Finding yourself in the middle of nowhere when your tire needs to be changed won't be a nightmare if you have the much-needed tools in your vehicle for this particular emergency. It's always good to be prepared for any unforeseen event. We at Goodwill Car Donations are here to share with you this list of 16 essential items that you need to keep in your car.
What You Need to Have in Your Car
The owner's manual
If you're one of those who didn't even bother to leaf through the pages of your car's manual, you don't have to be sheepish about it. Make sure you don't put it someplace else other than your car's glove compartment. You'll never know when you might need it.
Flashlight
Get a crank-style flashlight that doesn't need any batteries because, over time, batteries can lose their juice.
Weather radio
This will come in handy when your trusty iPhone is getting no service and you can't hear anything but static on the car radio while dark clouds rapidly form over the horizon. There's no other way of knowing the latest weather bulletin from the National Oceanic and Atmospheric Administration (NOAA) if you don't have a weather radio to listen to. What's more, if you're stuck in the wilderness with no living soul in sight, this device can be a lifesaver.
Mylar blanket
Did you know that a mylar blanket can be more useful than you think? If you want to keep yourself warm inside your car during winter or if you need to dry wet pieces of clothing faster or catch rain for water supply or even if you need a sunshade to protect you from the blazing heat of the sun, a mylar blanket will surely come in handy.
Printed maps
You can't afford to get yourself lost when your GPS signal is blocked or if your phone is low on battery. Make sure you've got some printed maps so you can get to your destination safely.
Reflective triangle
You'll need this device to make sure that other motorists will see your car when you pull off onto the shoulder in the dead of night for repairs.
Water bottles and emergency food
To prevent dehydration when you're stranded in a place where no water can be found, make sure you have a couple of sturdy bottles of water on hand. Also, we encourage you to keep non-perishable, calorie-dense, meltproof food items such as granola bars and dried fruit or energy bars.
Jumper cables
Your car's dead battery won't faze you if you have your own jumper cables stored in your trunk.
Spare tire
It's wise to check with a local car service center or your car's manufacturer when looking to purchase the correct spare tire for your type of vehicle.
Tire changing supplies
It's best if you have a lug wrench, a tire iron, a tire jack, some wheel chocks, and a WD-40 kept in your car at all times.
Tire pressure gauge
Make sure you have a tire pressure gauge stashed somewhere in your car so you'll know when you've added enough air to your tire.
First aid kit
You never know when you're going to need it. In any case, you'll need to have the basic items on hand: vinyl gloves, scissors, bandages, an antiseptic, and a whistle. Keep this in your glove compartment next to your owner's manual.
Window punch and seatbelt cutter
What happens if your car crashes and your car is immersed in the water with you in it? In case you didn't know yet, your car's side glass window is almost impossible to break without a window punch. You'll thank the high heavens for reminding you to keep a window punch and a seatbelt cutter inside your vehicle.
Fire extinguisher
Keep a portable fire extinguisher around – the kind that looks like a bug spray. You'll need it if your engine catches fire.
Duct tape
Need we say more? Your emergency kit won't be complete without it.
Multi-tool device
You don't need a bulky toolbox. All you need is a multi-tool device that has every tool that you might need.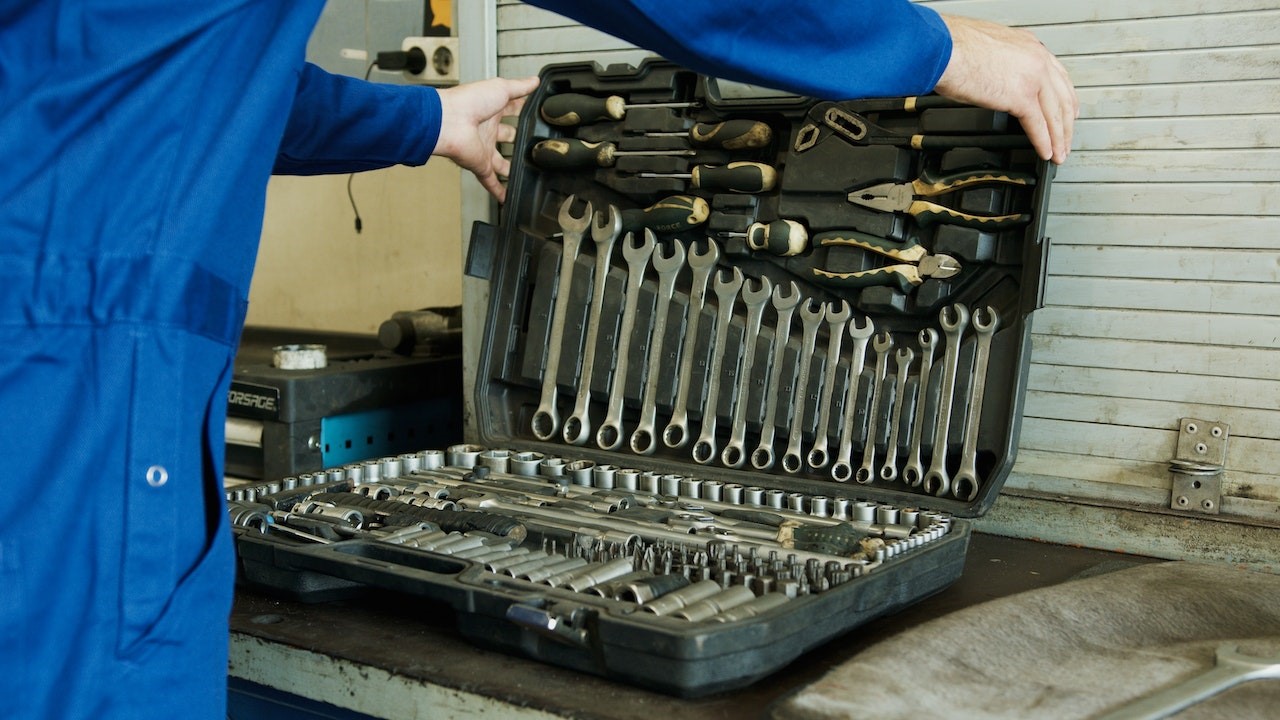 Photo
by
Artem Podrez
under
Pexels License
Keep Safe!
You'll have to be prepared for what is unpredictable. If you have these items in your car, you'll have everything you need to get you through a difficult car situation.
As you try to ensure your safety inside your car, you may want to consider getting rid of that vehicle if it's already giving you all sorts of problems on the road and putting you and your passengers at risk.
How about donating it to us at Goodwill Car Donations? We'll easily take it out of your hands at absolutely no cost to you. Moreover, you'll get your vehicle's worth in the maximum tax write-off you'll get after we sell your car at auction.
Most important of all, your car donation will greatly benefit your own community. We'll use the proceeds from its sale to support the critical programs of the Goodwill nonprofit organizations working in your area for the benefit of disadvantaged residents. These are the men and women in your community who are burdened with disabilities, lack of education, welfare dependency, past criminal records, and other personal hindrances that prevent them from securing stable and decent jobs and living a life free from poverty.
Your car donation will be used to provide them with life-transforming services such as skills and job training, career development and placement, scholarships, youth employment, livelihood, disability benefits support, and other community-building support.
To know more about Goodwill Car Donations, our donation process and other related information, check out our FAQs page. For inquiries, give us a call at our toll-free hotline 866-233-8586 or send us your message online.
You can make your car donation by either calling us directly or filling out our online donation form, which you can find on the right side of this page.
Call us at 866-233-8586 and get free towing service for your car donation.