Palmetto Goodwill Car Donation Program

Every donation we receive makes a difference. By choosing to donate your vehicle to Palmetto Goodwill, you are helping us provide essential job training and employment services throughout Lower South Carolina. These programs make a difference in people's lives and make our community a better place. Take a look at the video below to see one example of someone we've helped. Stories like Jason's would not be possible without our generous donors.
Our Mission: Helping people achieve their full potential through the dignity and power of work!
Our Vision: To be the primary community resource for training and employment of people seeking economic independence and improved quality of life.
Our Values: Are centered around the belief that work forms the foundations of our relationships with others. Work effects our self esteem and allows us to become successful contributing members of our community.
Areas Served
South Carolina
Website
HOW TO DONATE A CAR TO GOODWILL
Fill out the vehicle donation form to the right.
One of our vehicle donation specialists will call you to confirm.
We set up towing for your vehicle and towing is free for you.
We send out a tow truck, on the day designated with you, to pick up your vehicle.
You receive two receipts for donating your car for tax purposes.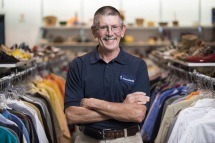 For more information, go to How To Donate A Car for step-by-step instructions on car donation.
BENEFITS TO YOU WHEN YOU DONATE A USED CAR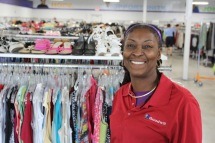 You'll feel great about yourself when you donate a used car!
With us donating your vehicle is a super quick and painless process.
Donating is much easier than trying to negotiate with a dealer for a trade-in value.
When you donate a vehicle you can steer clear of all the headaches associated with trying to sell a car yourself.
Donating is easier and cheaper than trying to fix a car needing constant or expensive repairs.
Free towing when you donate a used car.
Tax benefits!
For more information, check out our FAQs where you will find answers to our most commonly asked questions.
CAR DONATION GUIDE
If you have any questions regarding the car donation process, please see our Car Donation Guide. You can also use call us at 800-433-3828.
TYPES OF VEHICLE DONATIONS ACCEPTED BY GOODWILL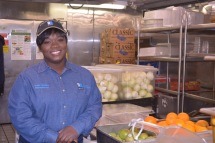 Does your car run?  If yes, great!  That's always a plus.  The better the condition of a vehicle, the more valuable it is for the charity.  No — hasn't run in years, you say? Not to worry — Goodwill accepts cars even if they are not in running condition.  Have transmission problems, engine problems or even flat tires?  Goodwill accepts cars in all conditions.  Got an SUV, van or truck?  Those are definitely appreciated as well.
Additionally, Goodwill also takes motorcycle donations.  You may donate a motorcycle with or without a trailer, although it would be helpful to include it with the motorcycle. Furthermore, if you have a trailer at home you no longer need, they are wonderful to donate by themselves as well.
What if you don't have a car, truck, SUV, van or motorcycle to donate?  Goodwill takes a lot of other types of vehicles than what you might just normally think of.  For example, Goodwill encourages RV and motor home donations.  From campervans to pop-up campers to teardrop trailers to bus conversions, RVs are a welcome donation addition to the charity.
Sports vehicles are another type of vehicle that many do not know Goodwill allows. Got old winter sport or summer sport recreational vehicles around that aren't used anymore?  You know that old Jet Ski that needs a bit of work or that snowmobile you bought a couple years back but haven't touched more than a handful of times? Goodwill can take those and everything in between.
You may be thinking that surely this is the extent of what Goodwill accepts as donations.  Nope.  There are two more types of vehicles donations that Goodwill can and does accept on a regular basis.  The first type is boats.  Boats can be in working order or in need of repair.  They can be anything from small fishing boats to large yachts.  The second of the two types is airplanes.  Yes, you read that correct – airplanes.  Goodwill accepts private non-commercial crafts. While you might not associate Goodwill vehicle donations with airplanes, they certainly do accept them and acquire them every so often.
So now you know what vehicle donations Goodwill accepts and the condition in which the vehicles must be.  From trucks to RVs to jet skis to airplanes, in running or non-running condition, Goodwill accepts almost every vehicle you can think of.
Merken
Donate Your Vehicle Below
Takes less than 60 seconds!

Or Call 866-233-8586