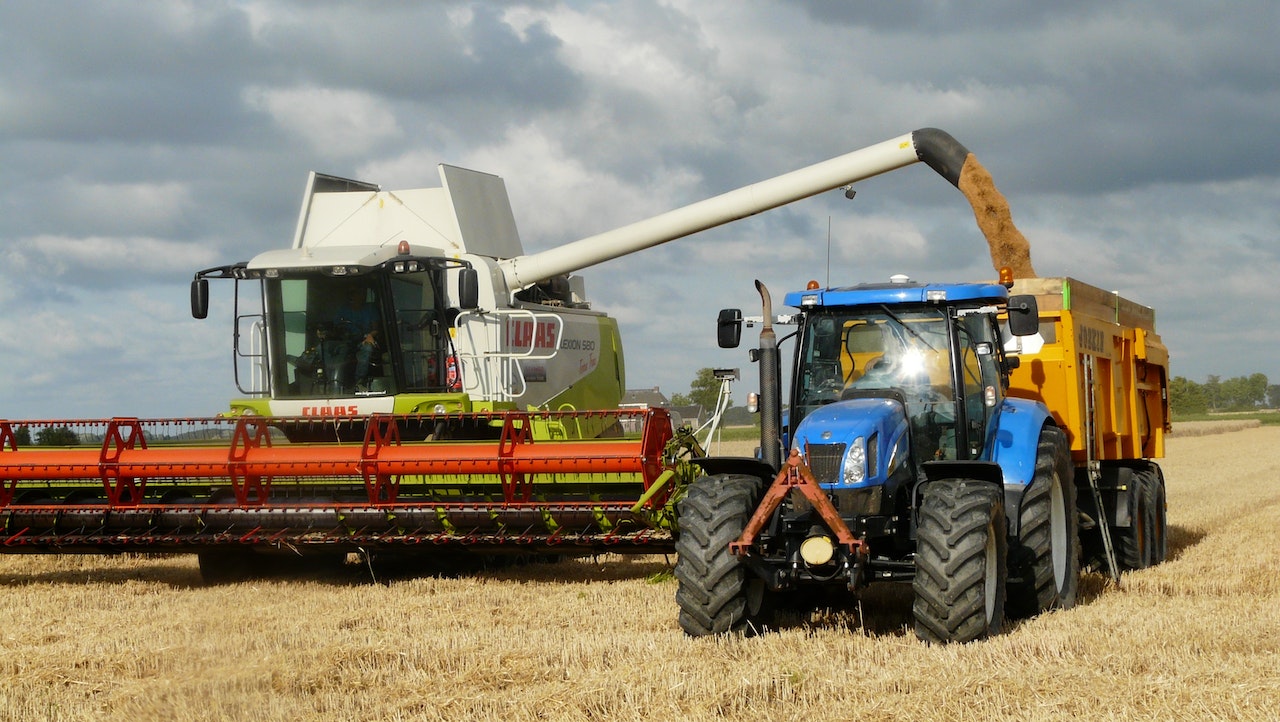 Photo by Pixabay under Pexels License
Dispose of Your Unwanted Tractor Quickly and Get Great Rewards for Doing So!
Is your old tractor malfunctioning for the nth time, which would likely force you to spend a lot of money yet again to have it fixed? Do you have some other types of farm equipment such as a baler, combine, plow, mower, planter, or sprayer that you no longer use? If your answer is "yes" to either one of the two questions or both, then it's time to let go of your unwanted farm implements!
If you're thinking of selling them, you might want to reconsider that. Finding a buyer who's willing to pay a fair price for a piece of secondhand farm equipment could be next to impossible. Not to mention, you'd have to shell out a large chunk of money to ensure your tractor looks nice to customers.
Here's a much better option: Donate your unwanted farm equipment to us at Goodwill Car Donations! Doing so will allow you to get rid of it quickly, conveniently, and at no cost to you. At the same time, it will enable you to contribute to the growth and development of your community as your charitable deed will help improve the living conditions of your less fortunate neighbors.
Our team will sell your farm equipment in one of the best auction houses in our network, with the proceeds going to the Goodwill organizations serving your area. These IRS-certified 501(c)(3) nonprofits are dedicated to helping uplift the lives of the men and women in your community who are stymied by their disabilities as well as their lack of education, job experience, or essential skills, and other limiting personal issues, such as being welfare-dependent and having past prison records.
The Goodwill organizations in your area use the funding that we give them to provide their beneficiaries with job and skills training, employment opportunities, scholarships, livelihood assistance, disability benefits, family support, educational services, financial assistance, and many other essential support services.
These services are meant to empower your disadvantaged neighbors to secure decent sources of income through jobs or livelihood opportunities, thus enabling them to attain financial security and live healthy, productive, and fulfilling lives.
The Types of Farm Equipment We Accept
Goodwill Car Donations is open to pretty much all types of farm equipment, and they don't even have to be in good condition when we collect them from our donors. Here are some farm equipment types that qualify for our donation program:
Two-wheel drive tractors
Four-wheel drive tractors
Row crop tractors
Compact tractors
Industrial tractors
Track tractors
Balers
UTVs
ATVs
Sprayers
Seeders
Tree shakers
Fertilizer spreaders
Autonomous farm vehicles
If you're still hesitant to donate your unwanted farm implements, feel free to tell us the reason for this here or call us directly at 866-233-8586.
We also accept other types of vehicles aside from farm equipment. Head over to this page to learn what they are.
Enjoy a Satisfying Donation Experience with Goodwill!
We at Goodwill have made our farm equipment donation process incredibly quick and easy because we want our donors to enjoy a seamless and satisfying giving experience. Donating to us won't take too much of your time. It only takes three simple steps to turn your old tractor into a difference-maker for your community. Here are those steps:
Tell us that you're donating.
When you're ready to donate your farm equipment, get in touch with us or fill out our online donation form. We'll ask for a few details about the tractor or some other farm equipment you're donating. After we verify them, we'll call you back to arrange the schedule for the free towing of whatever you're donating. Don't worry about the cost of this since the towing fee is on us!
We haul your farm equipment away.
Expect a tow truck driver to come knocking on your door on the time and date you specified. If you can't be around at the agreed location at around that time, please let us know so we can provide additional instructions on how you can proceed with your donation.
You receive a tax-deductible receipt.
Within days after the sale of your donated farm equipment, we'll send you its 100% tax-deductible sales receipt by mail. With this receipt, you can claim a top tax deduction when you file your itemized federal income tax return in the next tax season.
You can find more information about our vehicle donation program by visiting our FAQs page. Should you have any questions or concerns, you may reach us through our 24/7 toll-free hotline at 866-233-8586. You may also contact us here.
Get These Outstanding Perks for Your Charitable Deed
We see to it that every one of our donors gets to receive superb rewards. It's not just your needy neighbors who'll benefit from your charitable gift; you'll have your share of benefits, too! Here are some of them:
You'll enjoy a hefty tax write-off. We'll do our best to make sure you claim the highest amount of tax deduction possible. We'll do this by selling your farm equipment at its highest possible price level.
You get rid of no longer-needed equipment at no cost to you. Thanks to our free towing service, which is available to our donors nationwide, you won't have to worry about paying for the removal of your equipment from your property. You even have the discretion to set the time and date for this.
You avoid the costs and hassles of selling your unwanted farm equipment. Looking for potential buyers can be frustrating, especially if you're selling old and damaged farm equipment. You may even have to shell out precious bucks for the repair of your tractor to make it marketable. Do yourself a favor by donating to us that equipment instead! We'll take it as it is.
You avoid the headaches of paperwork. The processing of every piece of donation paper is our responsibility, not yours!
You get to save a lot of money. With your farm equipment out of the way, you're now free to save the money that you would've spent on its maintenance and repairs
You experience a sense of fulfillment. Every donation made to us plays a vital role in uplifting the lives of disadvantaged Americans. You'll feel great about it when you know that your donation will benefit your needy neighbors.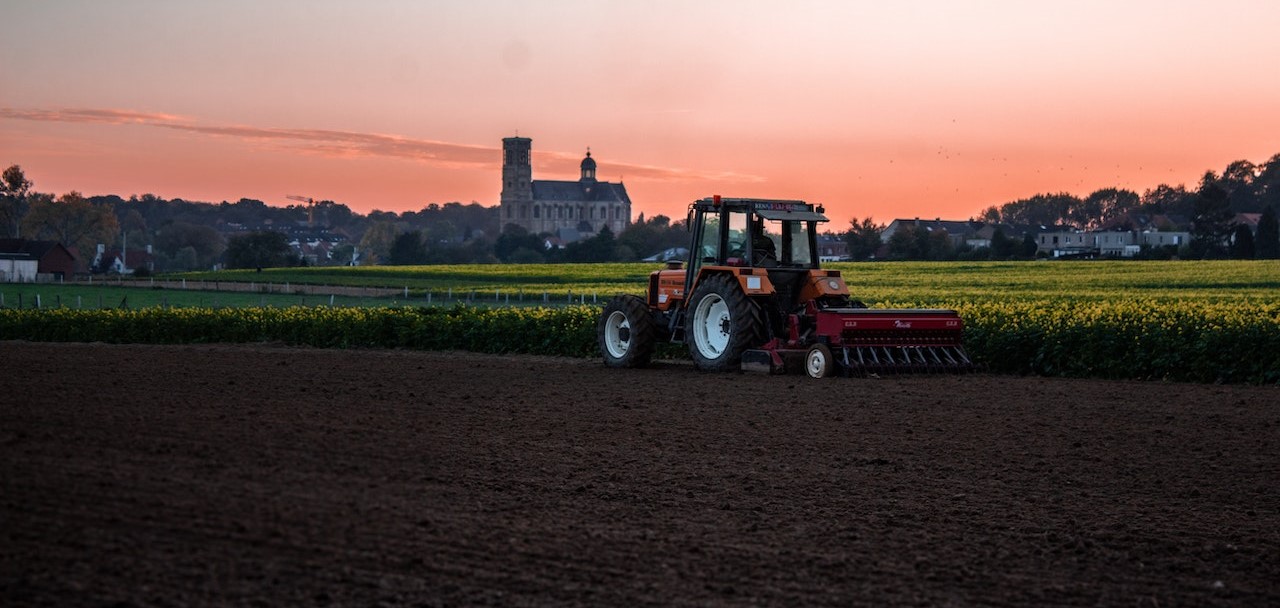 Photo
by
Nicolas Veithen
under
Pexels License
Give Your Unneeded Farm Equipment a Meaningful Purpose Today!
Transform your tractor, seeder, or UTV into a powerful tool for building a better future for the underprivileged members of your community. Donate it to Goodwill Car Donations by calling 866-233-8586 or filling out our secure online donation form now!