Photo by Felix Haumann under Pexels License
Van Donations: Make Life Less Burdensome for Needy Americans
Vans are some of the most demanding vehicles to own and operate. They require regular maintenance and can incur extra costs if you need to store it. In the event that one of your vans breaks down, not only is it inconvenient and unusable, but the repairs can be expensive.
Thankfully, there's Goodwill Car Donations. We offer a simple solution to the issue of your unwanted van — donate it. Let us take care of the logistics so that you can part from the vehicle with peace of mind. Help disadvantaged Americans with your van donation today. The proceeds go to educational programs, employment training and other wellness assistance in your community.
Types of Vans We Accept
Because we accept virtually any type of vehicle regardless of its physical condition, you don't have to worry about finding a home for a broken-down van. If it no longer works or serves a purpose, you can make van donations to nonprofits that benefit the community. We accept almost all vans, including:
Minivans

Work vans

Company vehicles

Panel vans

Crew vans

Tippers

4×4 vans
If you have multiple donations to make, we will be happy to take cars, RVs, motorcycles, SUVs, boats and more. Plus, you can make van donations in all 50 states, so there is no need to worry about transporting it across the country.
Benefits of Donating to Goodwill Car Donations
By deciding to donate a van to charity, you're helping support Americans all over the country. Your donation offers generous relief to those in need. There are also major benefits of donating that you can personally enjoy. Some of these advantages include:
Helping local organizations and nonprofits

Clearing space in your garage

Generous tax write-offs

An easier process than selling

Saving money by avoiding maintenance, repairs and storage

No excessive paperwork
Let us help you relieve the stress of having a broken automobile that is taking up space and gathering dust. With our fast and convenient donation process, you won't have to spare more than a few minutes out of a busy schedule.
How Does The Process Work?
We understand the difficulties involved in trying to sell a van, especially if it's broken. With a contribution to Goodwill Car Donations, you won't have to worry any longer. As long as you have proof of ownership for the van, you're good to go.
Contact us

. Give us a call or complete our donation form to provide information about the van, including the make, model and location.

Schedule a time and place for pickup

. We'll confirm a time within two days to pick up the vehicle for free. You don't even have to be home when we come — simply leave the keys and title with the van. If assistance is needed to transfer the title, someone from our staff would be happy to help.

Receive a tax-deductible receipt in the mail

. In 30 days or fewer, we'll send the necessary paperwork to include your donation in the next tax season.
If you have any questions about the process, visit our FAQ page.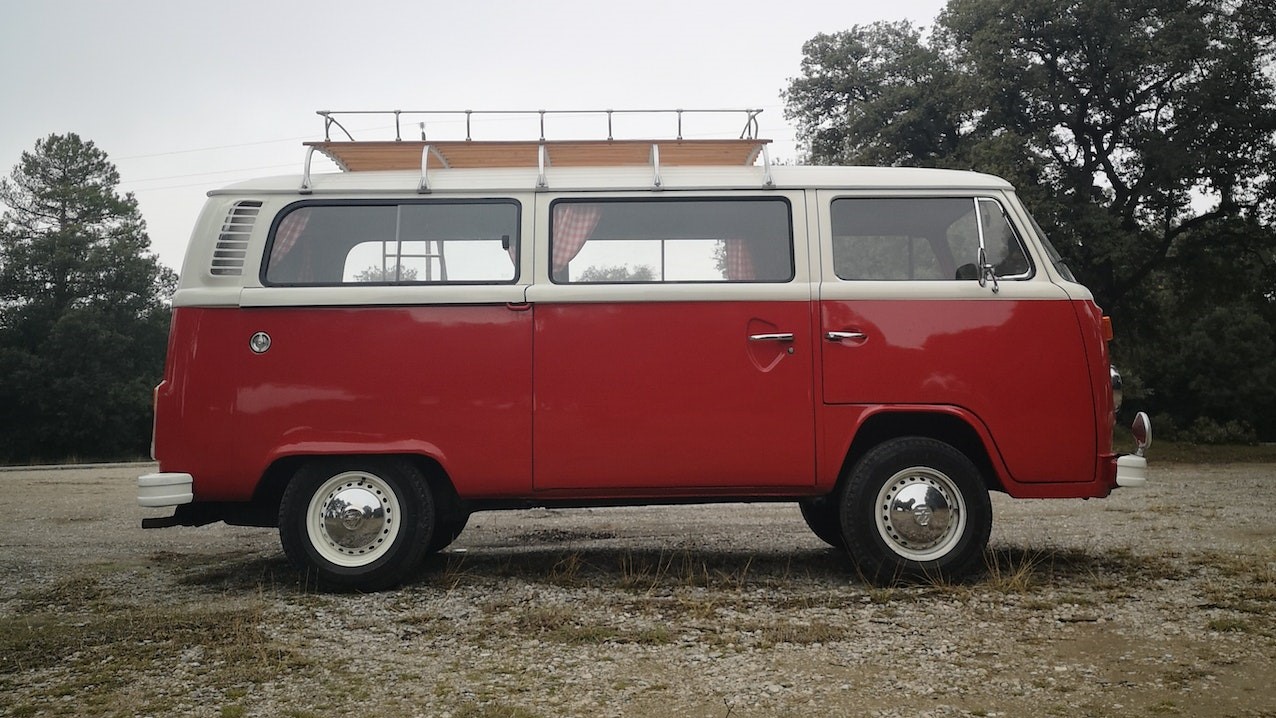 Photo
by
Sergi Montaner
under
Pexels License
Goodwill Car Donations
Your van donations can greatly benefit the lives of disadvantaged people across the country. We make it easy to give back to your community, and we are always available to guide you through the process. Call us at 866-233-8586 or fill out the online donation form to make a difference and donate a van to charity today!