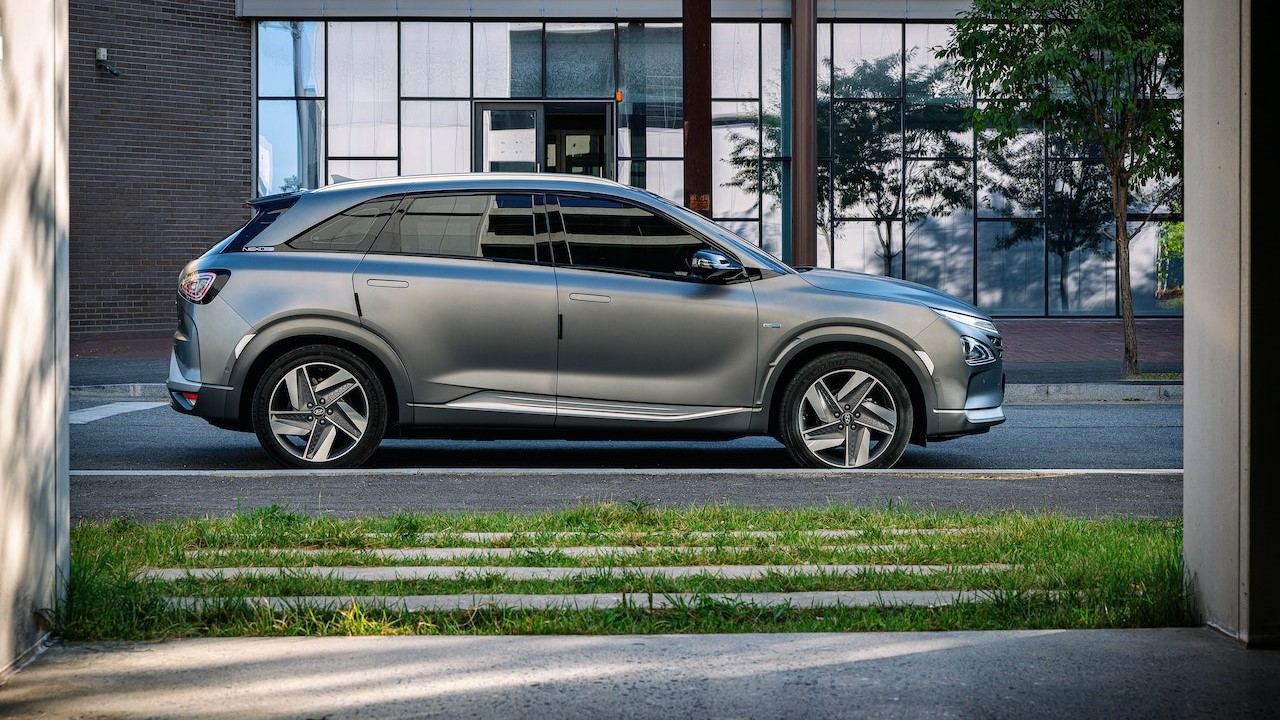 Photo by Hyundai Motor Group under Pexels License
SUV Donations: Turn Your Unwanted Vehicle into a Valuable Instrument to Help the Needy
Don't know what to do with an ancient SUV that's been stuck with you for ages? Think it's time to part ways with it and give it a new home? Goodwill Car Donations would love to have it through our SUV donations program!
Donating your SUV to us isn't just a smart way to easily dispose of an unwanted vehicle, but it also serves a meaningful purpose. You'll be empowering the less privileged members of your community, giving them the opportunity to overcome the challenges they're facing. We're talking about disabilities, lack of education, and other impediments to gainful employment or decent livelihood.
We'll use your SUV donation to help bring in more job opportunities to men and women in desperate need of support to free themselves from poverty. We will auction off your donation and distribute the proceeds to your local Goodwill organizations. These IRS-approved 501(c)3 nonprofits will use the funding to supplement their budget for the services they provide to your community, which include:
Job placement and training
Career development
Job-link centers
Youth mentoring and employment
Education for students with developmental disabilities
Family strengthening services
Income-sensitive homes for senior citizens
Vehicle assistance
Critical community-building support
Rewards for Our SUV Donors
Did you know that your old SUV can bring you a truckload of surprises? Like our beneficiaries, you will also receive benefits from your SUV donation.
We bet you're eager to find out what these perks are. Our list below will show you!
Receive a maximized tax write-off.
Since Goodwill organizations are IRS-certified 501(c)3 nonprofits, all donors are entitled to receive the highest possible tax deductions based on the selling prices of their donated vehicles.
Experience a stress-free donation process.
Count on our dedicated team of donation specialists to handle everything on your behalf. From managing your documents to coordinating with a licensed towing company, we got your back!
Pick your preferred schedule for our free towing.
Just tell us where your SUV is parked and the day and time you want us to pick it up, and a tow truck will be there. You don't even have to be present during the pickup.
Skip the hassles of selling.
Why punish yourself by going through the complicated steps of selling a second-hand SUV when you can easily dispose of it through us? By simply handing it to our SUV donations program, you wouldn't be wasting your time, effort, and money posting ads, taking calls, and entertaining callers.
Get rid of your financial burdens.
Owning an SUV can burn a big hole in your pocket, especially if it begins to require costly repairs and parts replacements. You also have to pay for its insurance, monthly maintenance, and other related expenses. You'll say goodbye to all these expenses when you simply donate your vehicle to us.
Get an opportunity to collaborate with a reputable organization.
What better way to make an impact in your community than by doing it with a prestigious and well-loved over-a-century-old institution such as Goodwill? That's certainly something to be proud of, wouldn't you agree?
An Overview of Our Donation Process
Unlike the long and complicated donation process in other vehicle donation programs in the country, it will only take you a couple of minutes to take part in Goodwill's SUV donations program. Moreover, you wouldn't need to shell out cash for the towing service. Once you've informed us of your decision to donate your old SUV, we'll take over and finish the rest of the process while you simply wait for your tax-deductible receipt to arrive at your mailbox or email address.
Here's a brief guide to our donation process:
Contact us.
You start your SUV donation process by reaching out to us either through phone or our online donation form. Provide us basic information about your vehicle, including its make, model, year, mileage, VIN, and title availability. We'll call you back shortly to arrange for a date, time, and place for your SUV's free towing.
We pick up your SUV.
Be sure to remove all your personal belongings from your SUV before the day of pickup. A tow receipt will be given to you before the driver makes his way out with your vehicle. You can use this document to terminate your vehicle's DMV registration and insurance coverage.
You receive your tax-deductible receipt.
We'll sell your SUV to one of the top auction houses in our network. Expect to receive your 100-percent tax-deductible sales receipt within 30 days following its sale. With this receipt, you're free to claim your tax deduction when you file your itemized federal income tax return in the next tax season.
If you have any questions or concerns regarding our donation program, feel free to contact us at 866-233-8586 or write your message to us here. You may also want to visit our FAQs page for more information.
SUV Types and Other Vehicles We Normally Take
At Goodwill Car Donations, you can donate your SUV even if it's already outdated and has some dents or scratches. We won't require you to get its defective parts fixed before we haul it off. We'll accept it with open arms as it is! Unless it's a total wreck, you have nothing to worry about.
Here are the common kinds of SUVs that we've received from our donors:
Compact SUVs
Off-road SUVs
Crossover SUVs
Full-size SUVs
Mid-size SUVs
Mini SUVs
Luxury SUVs
We also accept various other types of vehicles, including those used for transport on land, at sea, or in the air. Check out this page for more details.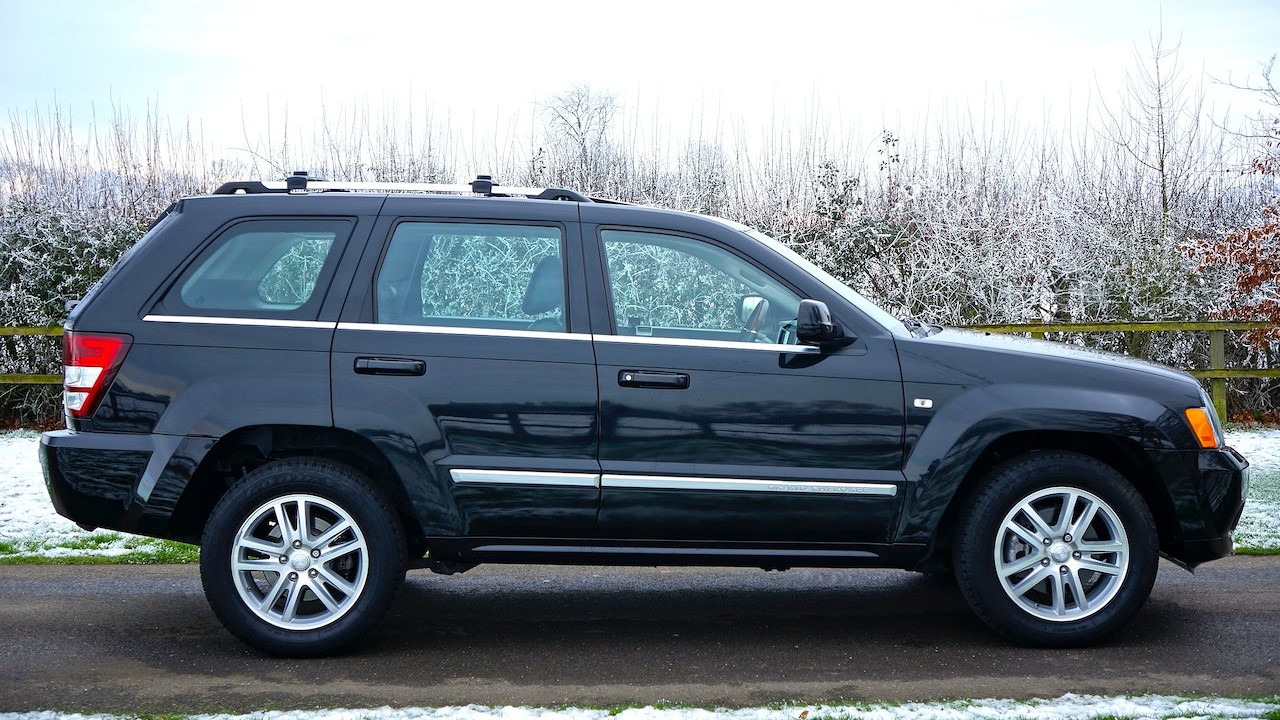 Photo
by
Mike B
under
Pexels License
Make an SUV Donation Now!
Are you ready to transform lives as much as we are? Kiss your beloved SUV goodbye and say hello to smiling faces in your neighborhood! Start your donation process by calling 866-233-8586 or filling out our online donation form now!