World Kindness Day

World Kindness Day: How You Can Spread Goodness and Positivity All Around You
November 13—World Kindness Day ought to be a red-letter day in our calendar if only to remind us that the world we live in badly needs acts of kindness amid the continuing waves of hatred and indifference all around us. This annual event observed worldwide is all about being kind and doing acts of kindness.
This day was created by the World Kindness Movement, a coalition of NGOs dedicated to spreading kindness and happiness all around us. Their mission is to highlight the good deeds being done by people in various communities and to focus on the positive effects of kindness.
Doing an act of kindness makes one happy, and if people are happy, they tend to be more kind to others. Thus, kindness indeed has a ripple effect. Whatever random act of kindness you do, small or big, will cost you nothing at all and will surely reap you huge dividends!
Random Acts of Kindness You Can Do
There are various ways of celebrating World Kindness Day, but the ones that have the most impact are those done at the spur of the moment. Here are some random acts of kindness you can do not only on November 13—World Kindness Day but on all other days of the year as well:
Give up your seat on the bus or train to an elderly or pregnant passenger.
Volunteer your time to do a household chore.
Leave a kind note for someone.
Warmly greet your friends, family members, and fellow office workers.
Pick up litter on the beach.
When you're standing in a queue, let someone go ahead of you.
Give a stranger a smile or a compliment.
Donate books, clothes, or food to a charity.
Hold a door open for a stranger.
Help your friend on a task they have difficulty doing.
Give food to a homeless person on the street.
Buy a child an ice cream.
Walk your neighbor's dog.
Do someone a favor without asking anything in return.
Bring in food for your workmates.
Hold the elevator for someone.
Pay for someone's food.
Offer another person your pen.
Offer a friend a ride home.
Give your umbrella to a stranger.
Leave money on the vending machine or at your table in the restaurant.
Take the opportunity to be someone's reason to smile.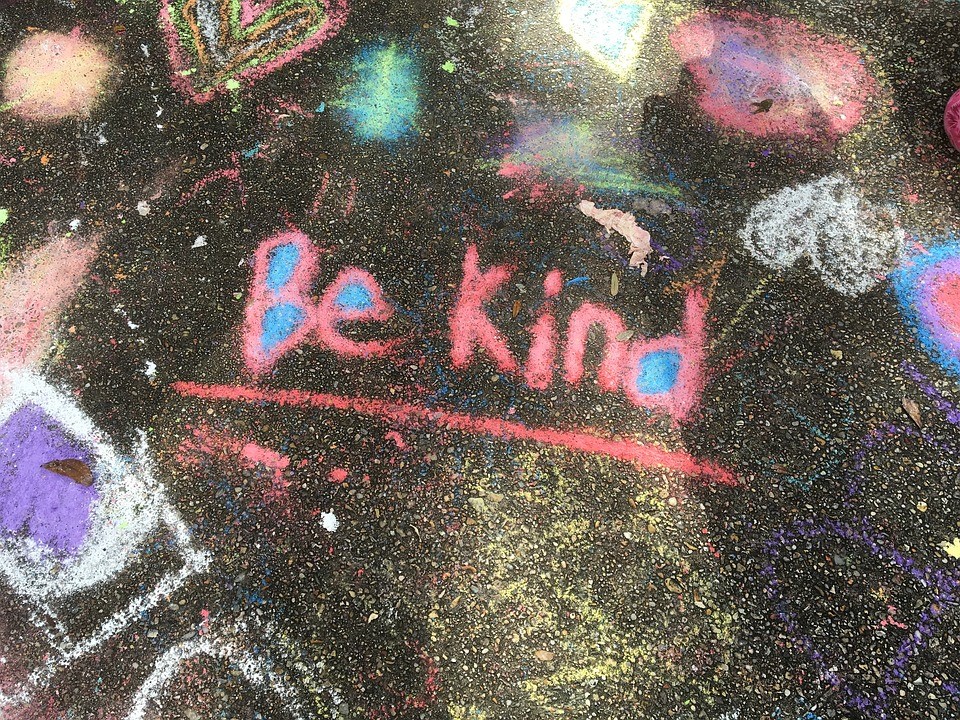 One Easy Way to Spread Kindness
November 13—World Kindness Day provides us the best opportunity to do good to others in our community. One easy and convenient way to spread kindness all around us is to donate a vehicle you no longer need to us at Goodwill Car Donations.
We will auction off your donated vehicle and invest the proceeds in the critical community-based programs of the Goodwill organizations serving your area that cater to disadvantaged individuals and their families. These are the men and women in your community who are burdened with various forms of disabilities, lack of education, past criminal records, and other personal barriers to employment and a fulfilling life.
Goodwill provides the deserving underprivileged residents in your community with free services such as skills and job training, career development and placement, scholarships, youth employment, livelihood, disability benefits support, and other community-building projects.
After completing our job training programs, our beneficiaries gain a set of skills best suited for them, and this serves as their ticket to securing decent and stable jobs. Shortly after, they become financially independent and able to take care of themselves and their family, thus becoming a productive member of the American workforce.
What makes our car donation program truly special is that the benefits extend to the donors since their charitable contributions will entitle them to receive outstanding rewards, including maximum tax deductions based on the selling price of their donated vehicles.
Find out more about Goodwill Car Donations, our donation process, and other related matters by checking out our FAQs page. If you have questions, call us at our toll-free hotline 866-233-8586 or send us your inquiries online.
You can make your car donation by either calling us directly or filling out our online donation form, which you can find on the right side of this page.
Transform Lives on World Kindness Day
On November 13—World Kindness Day, help spread kindness and positivity by donating a car to transform the lives of the less fortunate people living among you. Call us at 866-233-8586, and get free professional towing service for your vehicle donation.