World Gratitude Day
World Gratitude Day: How to Fill Your Heart with Gladness and Gratitude
Did you celebrate World Gratitude Day last September 21? If you didn't even know that there is such a special day every year, it's not yet too late to use the occasion to show gratitude to all the people who have done something good for you and appreciate all the good things they've done for you, no matter how small they may seem.
How World Gratitude Day Began
It all started at the East-West Center in Hawaii during a Thanksgiving dinner in 1965 hosted by a meditation guru named Sri Chinmoy. As the director of the United Nations Meditation Group, Chinmoy suggested the idea of a World Gratitude Day as a global unifying holiday.
Responding to his call, each person at that international meeting promised to hold a gathering every September 21 in their own country to celebrate such an occasion. The group formally celebrated the first World Gratitude Day at the UN headquarters in New York City on September 21, 1977. Ever since then, World Gratitude Day has been celebrated in several countries around the globe on that date.
How to Embody the Spirit of World Gratitude Day
When you become a truly grateful person, you will be able to see the beauty in everything around you. Even your negative experiences won't adversely affect you since you will see a bright side in them, the so-called silver lining.
Although World Gratitude Day has already gone by, you can still embody the spirit of the occasion by showing a grateful heart everywhere you go and at any time you're with people. Here are three suggestions on how to nurture such a grateful heart:
Take a moment and appreciate your family
Even though sometimes you have some misunderstandings with your kin, at the end of the day, they are still your family. Give thanks to them for all the great things they bring into your life. Thank your siblings with their unending support. Thank your special someone for the love they give. Let your kids know how proud you are of them. Thank your family for the unconditional love that they alone can give.
Appreciate the many positives that the world has to offer.
The world we are living in is not perfect. However, if you see it with loving eyes, you can see its true beauty. Always focus on the positives in life. Be grateful for the air you breathe and for being a part of something big. You might not fully realize it yet, but you are surely living with a purpose that brings meaning to your life.
Give yourself a little love and practice internal gratitude.
Don't be hard on yourself. Give thanks for every breath you take. Love yourself in your entirety, even your imperfections because those make you unique and make you strive hard to become a much better person. Always say a prayer of thanks for life itself.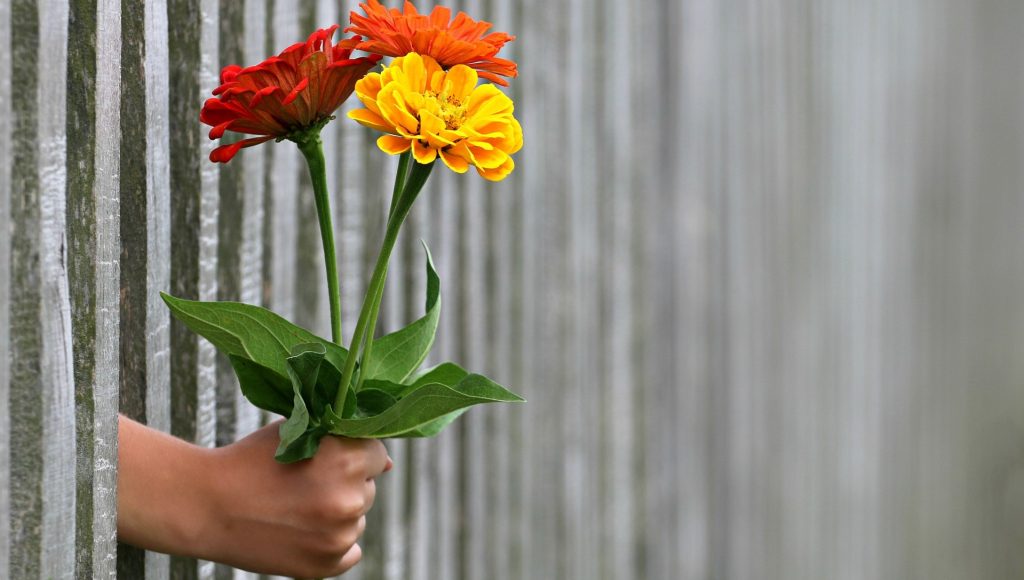 Show Your Gratitude and Generosity to Others
Although World Gratitude Day is celebrated only once a year, its message of positivity should ring true every day. Likewise, being grateful at all times for the blessings you receive also means being generous in sharing those blessings to others, especially the needy people in our midst. One can't possibly be grateful and selfish and uncaring at the same time. Those traits wouldn't match.
In your community, you can show your generosity by extending a helping hand to the disabled and other disadvantaged people living among you. You can effectively provide substantial assistance to them without opening your wallet. In fact, all you have to do is call us at Goodwill Car Donations and donate that old car that you no longer need anyway.
We will convert your vehicle donation into a financial resource by selling it at auction. We will then use the proceeds to support the critical community-based programs of the Goodwill nonprofit organizations serving your area. These mission-focused programs cater to individuals who are burdened with disabilities, lack of skills and education, past criminal record, and other personal adversities that prevent them from accessing opportunities for employment and living the good life in America.
Through these programs, the disadvantaged residents of your community will be able to receive job training and placement services, mentoring, career development, youth employment, disability benefits support, and other community-building support. All these services are geared towards giving the underprivileged men and women in your community the chance to regain their dignity by teaching them skills and infusing them with knowledge so they can earn a living and become productive citizens of our country.
To know more about Goodwill Car Donations, our fast, easy, and convenient donation process, the perks you'll get from your charitable deed including a top tax deduction, the types of vehicles you can donate, and other important details, visit our About Us and FAQ pages. For inquiries, give us a call at our toll-free 24/7 hotline 866-233-8586 or contact us online.
You can make your car donation by calling us directly or by filling out our online donation form, which you can find on the right side of this page and all other pages of our website.
To make every day as World Gratitude Day, fill your heart with gladness and let it overflow with gratitude from the moment you wake up until you retire in the evening. Share your blessings and donate your old and unneeded car to us at Goodwill Car Donations for the benefit of the less fortunate people in your community. Call us now at 866-233-8586 to make your car donation!