World Down Syndrome Day: Debunking the Biggest Myths About This Condition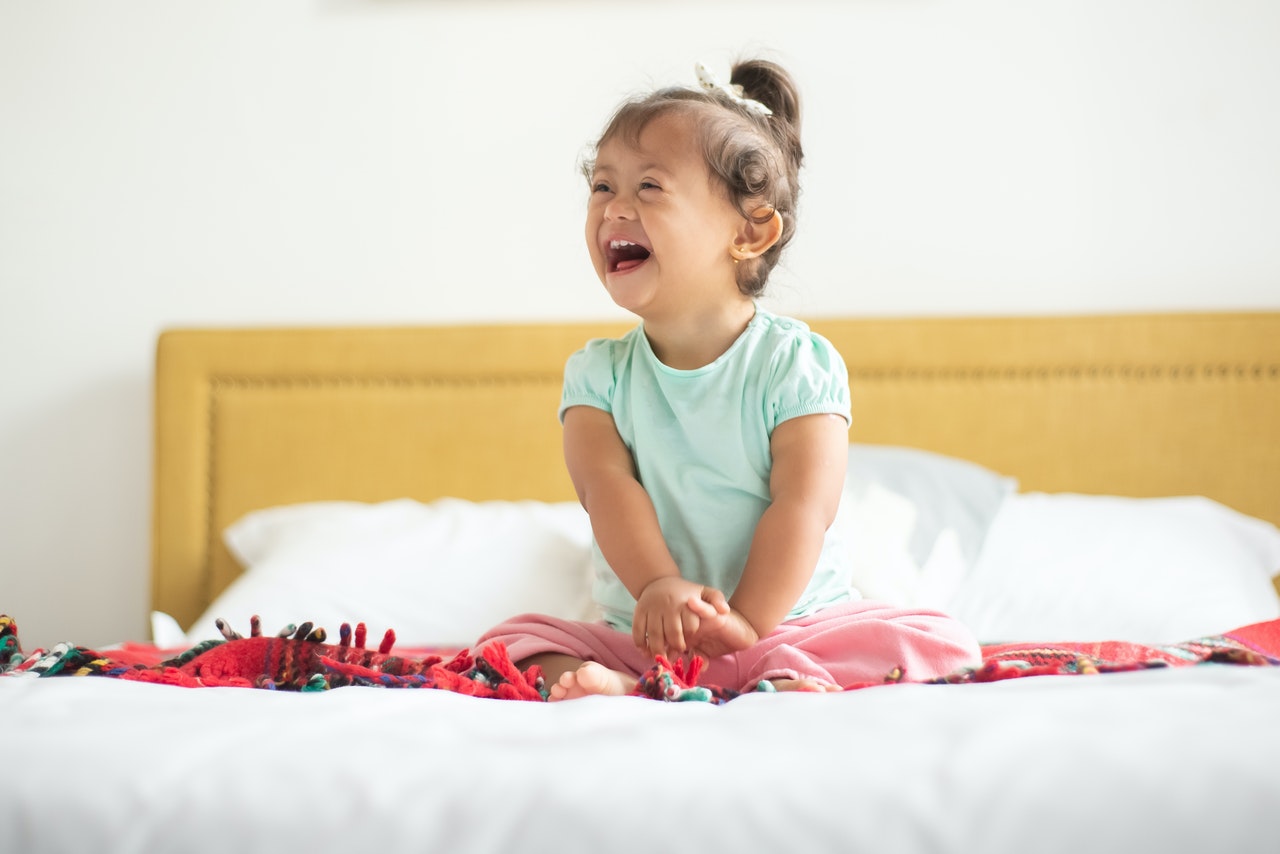 Learn More About Down Syndrome on March 21st!
The international community observes World Down Syndrome Day on March 21st. The date for this event was set on the 21st day of the third month of the year to signify the uniqueness of the triplication (trisomy) of the 21st chromosome, which causes Down syndrome.
This U.N.-supported annual event was created in 2006 to raise public awareness about this type of intellectual disability while advocating for the inclusion, rights, and well-being of individuals who are affected by Down syndrome. It is spearheaded annually by Down Syndrome International, which is linked with national charities worldwide to develop activities and events to raise awareness and support for those living with this condition.
What Is Down Syndrome?
Babies are usually born with 46 small packages of genes called chromosomes. These are responsible for determining how the baby's body forms and functions in the womb and after they're born. Babies who have Down syndrome have an extra chromosome as a result of an error in cell division. Down syndrome can affect an individual's cognitive ability and physical growth, cause mild to moderate developmental issues, and present a higher risk of some health problems.
Those with this condition share common physical characteristics that include:
A flattened face
Eyes that slant up
Small ears that are irregularly shaped
A short neck
A tongue that sticks out of the mouth
Tiny white spots on the colored part of their eye
Small hands and feet
A single line across the palms of their hands
Loose joints
Decreased muscle tone
Biggest Down Syndrome Myths Debunked
Although people with Down syndrome may tend to look similar, they have their own sets of unique abilities. Unfortunately, misconceptions that surround Down syndrome are seriously affecting public perception. In recognition of World Down Syndrome Day on March 21st, Goodwill Car Donations debunks some of the biggest myths about this condition.
MYTH 1: Those who have Down syndrome die young.
According to the Global Down Syndrome Foundation, the average lifespan of an individual who is born with Down syndrome is about 60 years. Other people with Down syndrome have managed to live into their 80s. However, research shows that an African American person who has Down syndrome has an average life expectancy of only 35 years.
MYTH 2: Babies with Down syndrome are usually born to older mothers.
According to the Centers for Disease Control and Prevention, women who are older than 35 years are more likely to give birth to babies with Down syndrome. However, since more women get pregnant at a younger age, most babies who are affected by Down syndrome were born to women who were younger than 35.
MYTH 3: Individuals with Down syndrome can't learn to read and write.
Most individuals affected by Down syndrome can read, write, go to regular public schools, work, volunteer, and vote. In the United States, many individuals with Down syndrome have finished high school and are going to college. Some of them have even managed to earn graduate degrees.
You Can Help Disadvantaged Individuals in Your Area This Way
World Down Syndrome Day on March 21st puts the spotlight on those who were born with developmental issues. You can also observe this day by giving your attention to the individuals in your community who are suffering from all forms of disabilities, lack of education or essential skills, and other disadvantages that make it difficult for them to live productive and fulfilling lives.
Goodwill Car Donations enables you to reach out to these individuals and help free them from a life of misery. All you have to do is donate to us any old vehicle that you no longer need.
We'll have your car auctioned off, with the proceeds going straight to the Goodwill organizations serving your area. These are IRS-certified 501(c)(3) nonprofits that provide deserving individuals in your community with job training, employment opportunities, livelihood assistance, and other critical community-building support services.
With these services that you will help support with your vehicle donation, the disadvantaged residents of your community will be able to make full use of their potential and find decent jobs or livelihood.
Taking part in our donation program won't require you to leave the comfort of your home or pay for the towing of your vehicle. We'll send out a licensed towing crew to pick up your vehicle at no cost to you. Plus, we'll have your 100% tax-deductible receipt delivered to your doorstep days after we get your car sold. With this receipt, you can claim your maximized tax deduction in the next tax season.
Best of all, you'll find great satisfaction in having done something that will benefit your entire community as once idle members attain financial stability.
We accept nearly all vehicle types, whether they're still in good condition or no longer. Your location won't be a problem since we can serve you wherever you're located in the United States.
You can learn more about how everything works in our vehicle donation program by checking out our FAQs page. If you have questions, call us at 866-233-8586 or contact us online.
Do Something Extra Special Today!
Make this year's observance of World Down Syndrome Day on March 21st a memorable one by helping us transform lives in your community with your car donation. Call Goodwill Car Donations at 866-233-8586 or fill out our online donation form now!