What Types Of Jobs Are Available To Community College Graduates?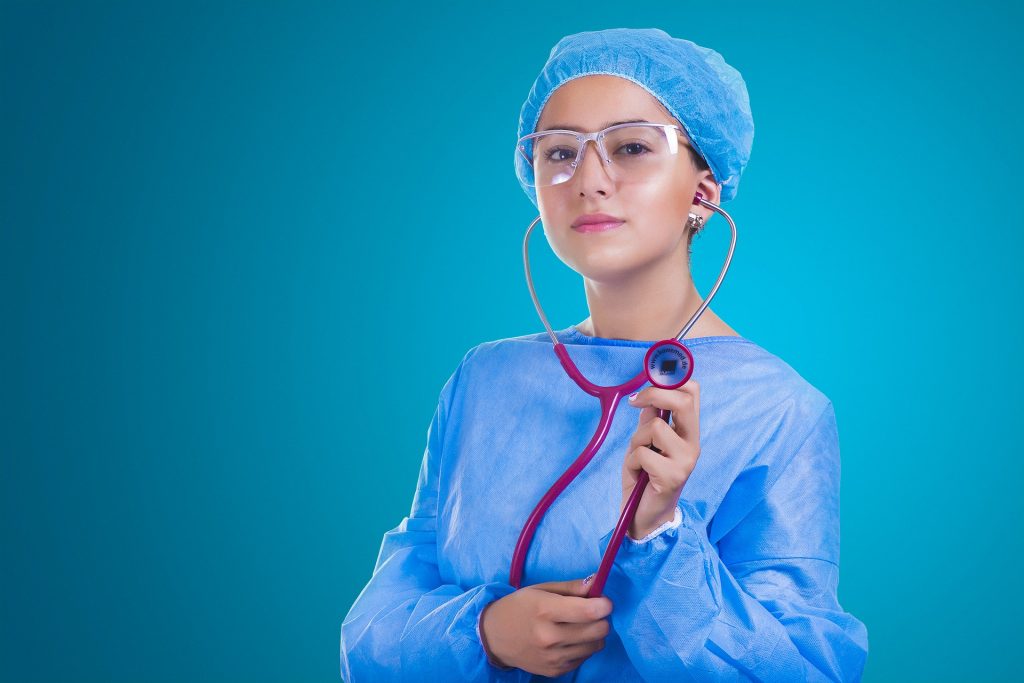 What Types of Jobs Are Available to Community College Graduates?
Those who are considering enrolling at a community college after getting their high school diploma will surely be interested to know the answer to the question, "What types of jobs are available to community college graduates?"
A lot of people overlook the fact that many community college grads are enjoying success in their chosen careers. Community colleges allow you to earn college credits quickly. In fact, you can earn an associate's degree within two years or certificates and diplomas for completing short courses within a single year. In other words, a four-year bachelor's degree isn't the only pathway that can lead you to the career of your dreams.
The opportunities available to you as soon as you graduate from a community college may vary depending on your skills, the degree or certifications that you earned, as well as the demand of the economy. In case you're wondering about what the future has in store for you in terms of employment, Goodwill Car Donations gives you a glimpse of the types of jobs available to community college graduates:
Dental Hygienist
Unlike dentists, dental hygienists aren't qualified to perform specialized dental procedures. However, they provide general dental care to their patients such as patient counseling and education, taking x-rays and impressions of teeth for making dental appliances, performing teeth cleaning procedures and doing regular screenings. They earn an average of $55,270 annually. The jobs available for dental hygienists are expected to increase by 20% by 2026.
Registered Nurse
You're probably aware that nursing aspirants would have to complete a bachelor's degree in nursing if they want to become full-fledged nurses. However, due to the shortage of nursing professionals across the country, the American Nurses Association has confirmed that an associate nursing degree course from a community college can already qualify you to become a registered nurse. The average annual salary of nurses is $67,490.
Web Developers
If you're into computers and programming, a career in web developing could definitely be an excellent career option for you. Web developers are tasked to create, maintain, optimize, configure, and update websites of various companies. They're also paid well as they earn an average annual income of $64,970 as of the 2015 survey.
Air Traffic Controllers
In case you're not familiar with what air traffic controllers do, they're the ones you can find working in control towers, route centers, and approach control facilities. Since they coordinate air traffic patterns to ensure that all air-bound vehicles are safe distances apart, they're responsible for giving aircraft clearances to take off or land safely. They're even authorized to change flight paths if they think that the safety of the aircraft, flight crews, as well as airline passengers is compromised. They earn a median salary of $108,040.
Paralegal Staff
The paralegal staff serves as the eyes and hands of lawyers. They basically collect evidence, create legal documents, call clients, and perform various administrative tasks as necessary. They have a median salary of $48,810.
Radiation Therapists
Radiation therapists are healthcare workers who are trained to perform radiation-related tests and treatments. It's estimated that the average salary of radiation therapists can go up to $74,980 per year.
Construction Managers
Years of experience will determine the expertise of a construction manager. However, a career in construction management starts by earning a degree at a community college. As of 2017, their average salary is estimated to be $91,370 annually.
Help Disadvantaged People Land Their Dream Jobs
Disabled and other disadvantaged people in your community are in constant need of any assistance they can get—including job opportunities. However, these opportunities will only be open for them if they have the necessary skills that a particular job requires. By donating any type of unwanted vehicle to Goodwill Car Donations, you'll help the less fortunate residents of your community acquire those skills.
We'll auction off your vehicle and invest the proceeds directly into community-building programs of the Goodwill organizations near you. These IRS-certified 501(c)3 nonprofits provide their beneficiaries in your community with job training and placement services, mentoring, career development, youth employment, disability benefits support, and other community-building support services.
Your car donation will also benefit you since you'll get to enjoy our quick and convenient donation process and our free pickup and towing services. Moreover, you'll get to receive a 100% tax-deductible receipt following the sale of your vehicle at auction. You can use this receipt to significantly reduce your taxable income in the next tax season.
To know more about Goodwill Car Donations, our donation process, the types of vehicles you can donate, and other important details, check out our FAQs page. For inquiries, give us a call at 866-233-8586 or contact us online.
You can make your car donation by filling out our secure online donation form here or calling us at our 24/7 hotline number.

Make a Difference with Your Car Donation!
Get in touch with us today and find out how you can make a difference in your community. Call us at 866-233-8586 to get started with your car donation!