What are Skilled Trades?

What Are Skilled Trades? Get to Know Those Highly In-Demand Jobs Where You Don't Need a College Degree
If you're someone who's been dreaming about a solid career even without finishing a four-year college degree, skilled trades might just be the right choice for you. What are skilled trades?
Perhaps you've already heard that in today's post-recession economy, more and more people are finding that skilled trades offer a more satisfying and financially sound option for a career path.
In fact, based on recent trends, countless college graduates never end up with jobs in their fields of study. On the other hand, skilled labor is extremely in-demand with millions of jobs waiting to be filled. Today, Goodwill Car Donations is here to shed some light on what skilled trades are all about.
Skilled Trades by Definition
Skilled trades are jobs that require specific technical training on a manual type of work that can be physically demanding. Skilled traders include carpenters, electricians, tile setters, ironworkers, plumbers, welders, steamfitters, bus drivers, waste collection operators, and janitors.
Although most of them are self-employed, others are employed by large companies. Many of them work full hours that may extend into the evenings or even weekends when they are required to meet a construction deadline.
Skill Trade's Minimum Educational Requirement
Most types of jobs classified as skilled trades only require a high school diploma. Once you have it, you have the option to go to a technical and trade school that provides nationally recognized certifications on various skilled trade careers. Apprenticeship is another option for job seekers. Here, they develop certain skills as they learn on the job from seasoned craftsmen.
However, certain skilled trade workers such as electricians need to get their licenses through the states where they practice their craft. They also need to renew their licenses periodically. Aside from this, they're also required to pursue continuing education to have their skills updated.
How Does the Skilled Trade Job Market Look Like?
In case you're wondering, the demand for skilled trade workers is expected to rise faster than the national average of all types of jobs put together. To give you an idea, it's going to increase by 11% within a decade. Did you know that the Bureau of Labor Statistics projects a 20% average growth rate in skilled trade careers because of population growth, business growth, maintenance of older structures, and remodel and repair needs?
How Much Does a Skilled Trade Worker Earn?
If you're going to pursue a skilled trade career, you can be sure that you'll be earning above minimum wage. However, as mentioned earlier, you'll have to work plenty of hours to earn your keep. While the median annual wage among skilled trade jobs is at $42,000, it really depends on which field you get yourself into.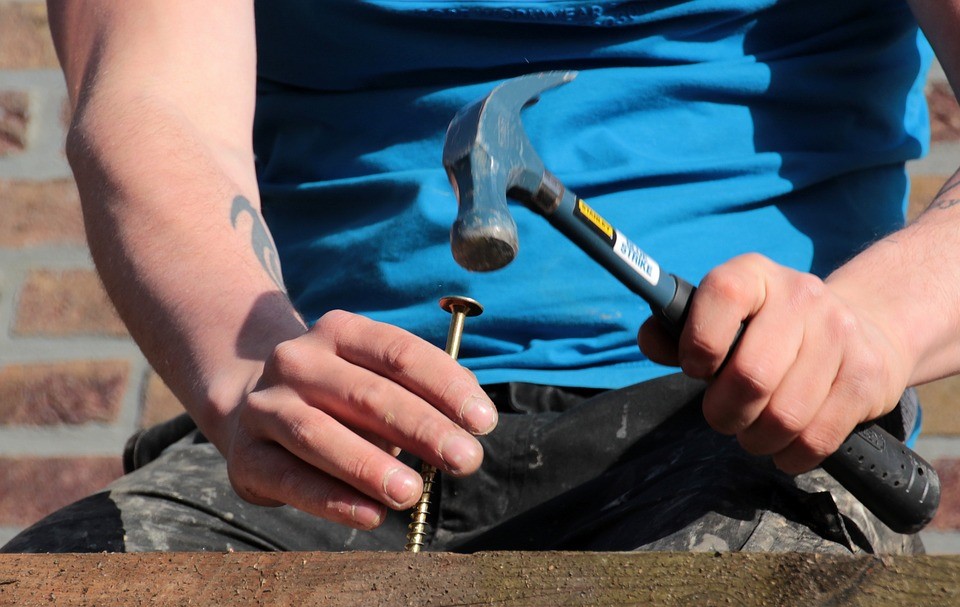 You Can Transform Lives Today!
Do you have a soft spot for deserving individuals who are struggling with disabilities and other disadvantages? Would you like to help them achieve financial freedom by giving them opportunities to pursue skilled trade careers? If you do and you have an unwanted vehicle sitting in your backyard, donate it to Goodwill Car Donations today!
Every vehicle donated to us will be auctioned off and the proceeds generated from the sale will be used to support the critical programs of Goodwill organizations in your area. These nonprofits offer skills and job training, career development and placement, scholarships, youth employment, livelihood, disability benefits support, and other community-building support services.
To know more about Goodwill Car Donations, our fast, easy, and convenient donation process, the rewards you'll get from your charitable deed including a top tax deduction, the types of vehicles you can donate, and other important details, visit our About Us and FAQ pages. For inquiries, give us a call at our toll-free 24/7 hotline 866-233-8586 or contact us online.
You can make your car donation by filling out our secure online donation form here or by calling us directly.
Change People's Lives for the Better
Wouldn't it be awesome to be part of something that could change people's lives for the better? Call us at 866-233-8586 and make a lasting impact in your community with your car donation!