Uplift Everyone with Your Kind Words — It's National Compliment Day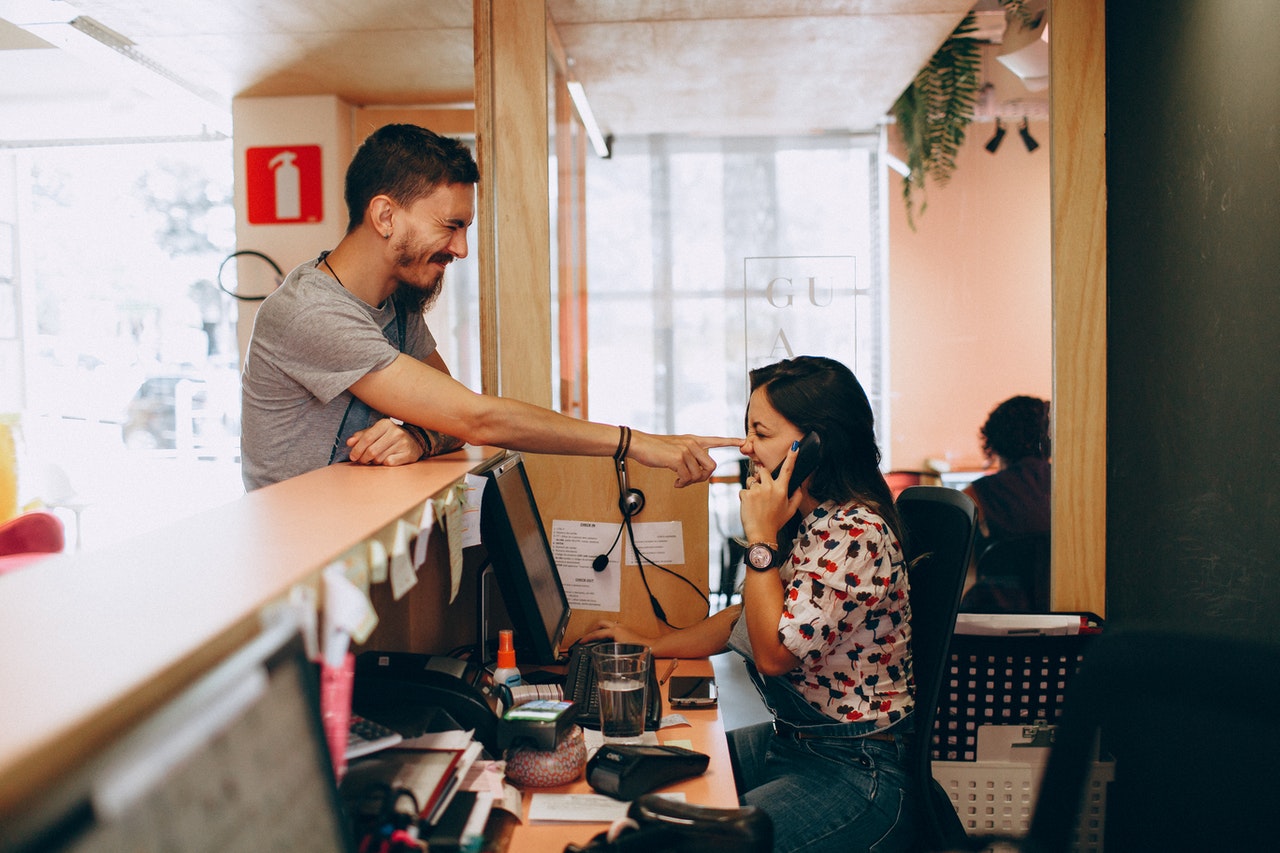 On January 24th, Use Your Words to Brighten Someone's Day
Compliments are powerful. Telling someone how fantastic they look can instantly make their day. Applauding your colleague for their hard work boosts their confidence and morale, motivating them to perform even better.
This 24th of January, prepare to spread joy in your community by spreading words of positivity to everyone around you. It's the perfect time to let your loved ones know how much you admire their very existence. It's National Compliment Day!
On this day, people across the country go out of their way to make others smile by paying them sincere compliments. New friendships are formed while existing ones are strengthened. It can even be an opportunity for bitter foes to bury the hatchet once they exchange apologies coming from the heart.
Ways to Spend National Compliment Day
While expressing your appreciation can be done anytime you feel like doing so, this holiday should drive you to go the extra mile. You don't have to impress others by using flowery words if you don't mean them. You just have to be genuine.
To help you celebrate this positive day meaningfully, we've rounded up 5 tips you can use. Take a look at them below.
Reveal to each of your family members 5 traits you love about them.
As much as possible, choose their unique traits instead of the usual praises you give them.
Leave sticky notes in your office.
Randomly place notes of appreciation on your co-workers' desks first thing you arrive.
Thank your neighbors.
If your neighbors have shown you kindness and thoughtfulness more than you can remember, it's time to shower them with the sweetest words you can think of.
Post uplifting comments about your friends on social media.
Leave comments on their posts and photos that are bound to touch their hearts. You can even go as far as writing an appreciation post about them.
Teach your kids how to give proper compliments.
Better yet, encourage them to write short heartwarming messages to their closest pals and teachers.
This Gesture Can Make a Difference in Your Community
While National Compliment Day is all about using your words to bring happiness to others, you might also be interested to do something extraordinary on this special day. You can help uplift the lives of the needy individuals and families in your area. All you have to do is donate a no-longer-needed vehicle to us at Goodwill Car Donations.
Once your vehicle enters our program, we'll place it up for auction. We will then distribute the proceeds to the Goodwill organizations serving your community. These IRS-certified 501(c)(3) nonprofits cater to individuals who are burdened with disabilities, lack of education or essential skills, and other disadvantages that prevent them from living poverty-free lives.
These Goodwill nonprofits use the funding they get from vehicle donations in running their life-enriching programs for disadvantaged individuals. These programs provide their beneficiaries with free job and skills training, career placement and development, mentoring, youth employment, disability benefits, family support, and other essential community-building support projects.
Thanks to your generous heart, your disadvantaged neighbors will finally be able to experience the lives they've been wishing for.
As a donor, you will be rewarded with wonderful perks. We'll mail you the 100% tax-deductible sales receipt of your vehicle days after it gets sold. This will entitle you to claim the maximum tax deduction in the next tax season.
We'll also haul off your vehicle for free wherever you had it parked or stored in the U.S.
Plus, nothing beats the feeling of transforming the lives of the needy people in your community with a simple charitable deed.
We accept almost all types of vehicles regardless of their age or condition. Apart from cars, we also take RVs, motorcycles, trailers, trucks, vans, golf carts, snowmobiles, fleet vehicles, and boats. Trust us, we're not picky!
If you have any questions or concerns, feel free to call us at 866-233-8586 or you may contact us here. Visit our FAQs page to learn more about our vehicle donation program.
Reach Out to Disadvantaged Americans Today!
Make this year's National Compliment Day the most unforgettable one yet by getting involved in a life-changing cause. Convert your vehicle into an instrument of hope for the disadvantaged folks in your community. You'll surely earn their heartfelt compliments for your kindness. Call Goodwill Car Donations at 866-233-8586 or fill out our online donation form now!