U.S. Coast Guard Birthday: 3 Amazing Service Members Who Became Legends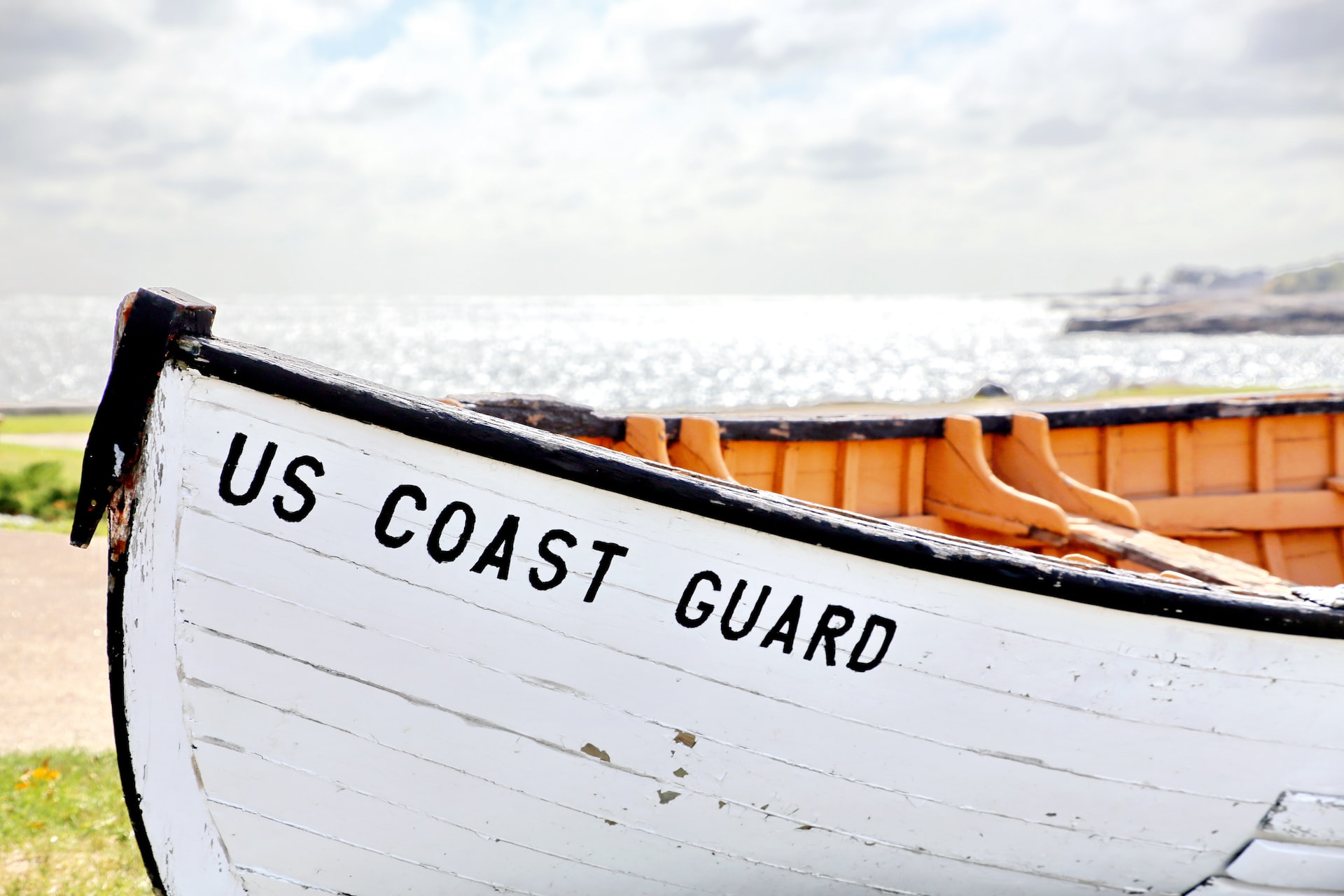 Find Inspiration From Their Exploits as We Celebrate Our Coast Guard's 232nd Birthday!
Since 1790, United States Coast Guard (USCG) service members have been risking their lives to save those in danger. They take the spotlight on August 4th as the nation celebrates the U.S. Coast Guard's Birthday. This year marks the USCG's 232nd birthday.
Over the years, the USCG has made Americans proud with its countless achievements, including rescue missions, drug busts, and operations that ensure our shores are safe against hostile enemies.
The Coast Guard's history is filled with men and women who rose to legendary status after overcoming extraordinary adversity. In celebration of the USCG's birthday, Goodwill Car Donations features three Coast Guard legends who, through storm and strife, have emerged as beacons of hope, strength, and selflessness for our nation.
Douglas Munro
Douglas Munro is considered one of the Coast Guard's greatest heroes for his extraordinary gallantry in action beyond the call of duty. As a petty officer in charge of 24 Higgins boats, Munro led the evacuation of a Marine battalion trapped by enemy Japanese forces in Guadalcanal on September 27th, 1942. Munro daringly guided 500 beleaguered Marines away from enemy fire, using his craft as a shield between his comrades and the Japanese.
Thomas "Jimmy" Crotty
The inspiring story of Lt. Thomas "Jimmy" Crotty still echoes through the ranks of the U.S. Coast Guard today. Crotty was the first-ever Coast Guard prisoner of war since 1812. Before his capture, he gallantly fought alongside the Marines for two days to hold the Japanese at Corregidor, the Philippines, in 1942. According to an eyewitness report, Crotty was supervising army personnel manning a howitzer dug-in until American forces surrendered to the Japanese on May 6th, 1942. Crotty was captured by enemy forces and taken to prison in Cabanatuan, where he later died of diphtheria.
Ida Lewis
Ida Lewis is one of the illustrious Americans to serve in the U.S. Lighthouse Service, one of the Coast Guard's predecessors. Although she lived during a time when most women in the United States were not yet welcomed in the professional workforce, she overcame the biases that stood in her way and became the official keeper of the Lime Rock Light Station through sheer skill and professional ability. Lewis held her position as the official lighthouse keeper until her death. She was officially credited with saving 18 lives during her 39 years at Lime Rock. She was bestowed the title "The Bravest Woman in America" by the Society of the American Cross of Honor and was also awarded the Gold Lifesaving Medal.
Reach Out to Your Neighbors Living in Misery
As we celebrate the 232nd U.S. Coast Guard birthday, spare a thought for our fellow Americans — including many of our veterans — who are living in misery in your community. They are those who are burdened with disabilities, lack of education, job experience, or essential skills, and other limiting personal issues such as being welfare-dependent or having police or prison records.
You can help uplift their lives by simply donating any vehicle you can spare to us at Goodwill Car Donations. We will auction off your donated auto and turn over the proceeds to the Goodwill organizations serving your area. These IRS-approved 501(c)(3) nonprofits cater to disadvantaged Americans, using the funding we give them to provide their beneficiaries with job training, employment opportunities, scholarships, livelihood assistance, disability benefits, and other essential support services.
Your donation will also bring you high-value rewards. Within days after selling your donated vehicle, we'll send you by mail its 100% tax-deductible sales receipt. This will entitle you to claim the maximum tax deduction in the next tax season.
We'll also provide you with our professional towing service at absolutely no cost to you anywhere in the United States.
Moreover, your act of charity will bring you an immense sense of satisfaction, knowing that you're doing something that can transform the lives of the disadvantaged residents of your community.
We accept almost all vehicle types regardless of their age, appearance, or working condition.
You can get more information about Goodwill Car Donations, including our quick and simple donation process, by checking out our FAQs page. Should you have any questions or concerns, you may reach us through our 24/7 toll-free hotline at 866-233-8586. You may also contact us here.
Support a Worthy Cause Today!
Are you ready to be a blessing to your less fortunate fellow Americans and your community? Donate your unneeded auto to Goodwill Car Donations to enjoy our free towing service, a healthy tax write-off, and so much more! Call 866-233-8586 or fill out our secure online donation form now!