Time To Don Your Ugliest Sweater Ever! It's National Ugly Christmas Sweater Day!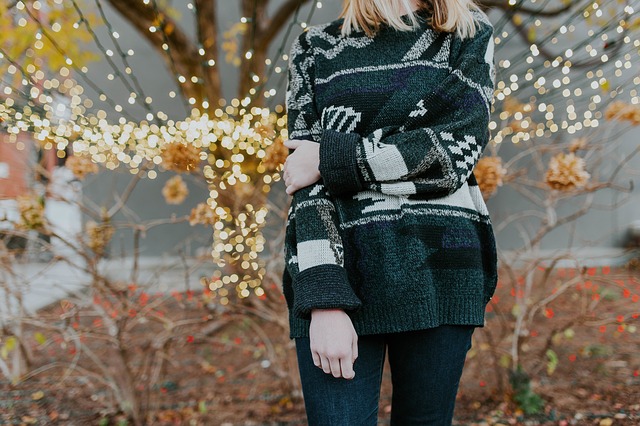 Time to Don Your Ugliest Sweater Ever! It's National Ugly Christmas Sweater Day!
Do you want to do something quirky this holiday season? Join other holiday revelers this 20th of December as we celebrate National Ugly Christmas Sweater Day!
So how did an unusual holiday like this come about? Well, we can thank ugly sweater aficionados for that. Yes, apparently, there are people who worship ugly sweaters, and we see nothing wrong with that!
After noticing how many people can become grumpy as a result of their hectic holiday errands, this group of light-hearted friends thought that by sporting hideous-looking sweaters, they'd be able to turn those frowns upside down. Did their plan work? With National Ugly Christmas Sweater Day observed annually in several other countries besides the U.S., we'd like to think so!
On this fun-filled day, everyone is encouraged to strut the streets wearing the silliest sweaters they can find in their closets. Set aside your business suit and tie or your dress pants, it's time to look your ugliest!
Be the Envy of Your Friends, Neighbors, and Colleagues!
Feeling the Christmas blues? Is the pressure of holiday shopping getting to you? Tired of getting stuck in traffic every day?
Here's a great idea: Forget about those problems and focus your energy on National Ugly Christmas Sweater Day instead! Nothing to wear yet? Worry not – we're here to help you take the fashion world by storm!
Pick one of these four ridiculous tips, or maybe mix them! Go wild!
Become a walking Christmas tree.
Get a sweater that you'd look horrible in, hang some holiday balls on it, and, for the final touch, put bright Christmas lights around you to lighten up everyone's day!
Wear layers upon layers of old sweaters.
No need for you to shop for a new sweater anymore! Just be sure that the most absurd sweater gets to be on top for the public to see!
Wear a comical sweater.
Bring out your inner stylist by coming up with your own comical design. Think of a theme that's beyond ordinary. Pick neon colors to distract passersby.
Go crazy with the accessories.
Add pinches of glitters, attach sequins, or perhaps hang a huge candy cane at the center of your sweater.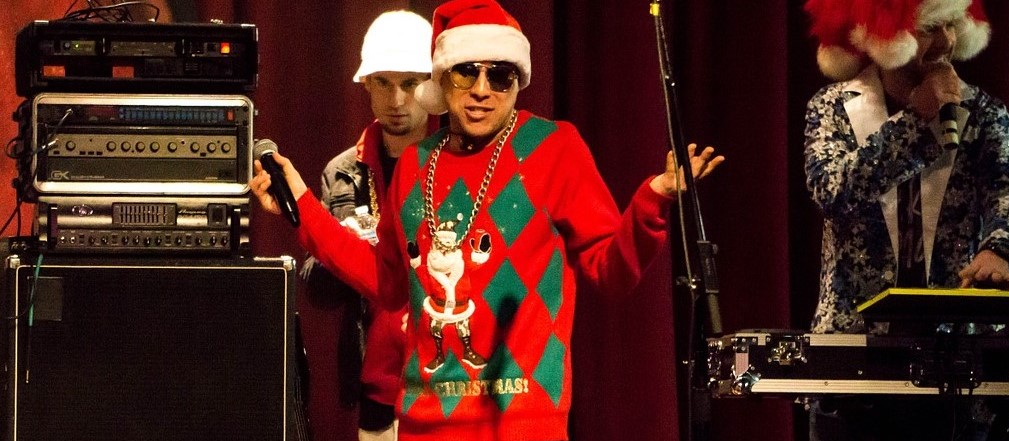 Touch the Hearts of Needy Folks in Your Area
As you make your friends and family chuckle by putting on an extremely tight sweater your granny gave you on your 10th birthday, it's still important to remember what Christmas is all about: sharing the joy of the season with our less fortunate neighbors.
Take a moment to think about those folks who'd be spending the holidays without enough food, shelter, or source of livelihood. While the festive season is supposed to be enjoyed by everybody, there are men, women, and children in your community who are burdened with disabilities, lack of education, and other disadvantages. These factors prevent them from breaking free from poverty and gaining financial independence through learning and work.
With your generous heart, however, you can help turn their lives around. All you have to do is donate your old and unwanted vehicle to Goodwill Car Donations.
We'll auction off your donated vehicle and use the proceeds to support the critical programs of the Goodwill organizations nearest your location. These nonprofits provide their beneficiaries in your community with essential services such as skills and job training, career development and placement, scholarships, youth employment, livelihood, disability benefits support, and other community-building support services. Thus, thanks to your donation, once idle individuals can be empowered to support themselves and their families and become productive members of your community and society.
As a donor, you'll enjoy all kinds of benefits including free towing services and the privilege to receive a thumping tax deduction in the next tax season.
Donating to us will take just a few minutes of your time. All you have to do is contact us either by calling us at 866-233-8586 or filling out our online donation form. We'll then send a licensed tow truck to collect your vehicle at a date, time, and place of your own choosing. Take note that this service is absolutely free of charge!
Within days after we auction off your donated vehicle, we'll mail to you your 100-percent tax-deductible sales receipt.
For more information about our donation program, feel free to visit our FAQs page. If you have questions, call us at 866-233-8586 or send us a message online.

Ready to Donate?
Are you ready to be a blessing to your less fortunate fellow Americans and to your community? Call us at 866-233-8586 or fill out our online donation form right here on this page to begin changing lives for the better!