Native American Heritage Month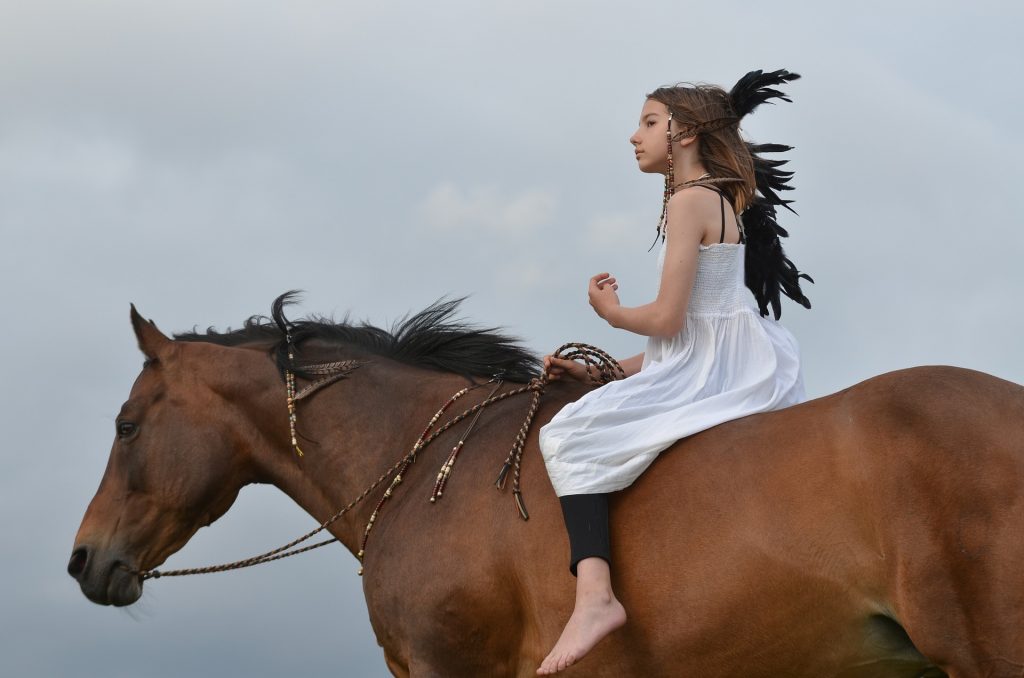 Native American Heritage Month: 16 Facts You Might Not Know
November is Native American Heritage Month, which is also known as the American Indian and Alaska Native Heritage Month. It celebrates the rich and diverse traditions, cultures, and histories of America's native people. The month-long celebration also takes note of the significant contributions they made in building our nation.
There is no better way to celebrate Native American Heritage Month and recognize Native Americans than to educate ourselves about them and their contributions to our nation. Here are 16 facts about them that you might not know:
Native Americans were the first people in our nation to cultivate various plants such as pumpkins, tomatoes, corn, avocados, sweet potatoes, rubber, peanuts, cotton, and gum.
They were the first to raise turkeys for food.
"Cherokee" means "speakers of another language."
They were the first people in America to fish, hunt, and farm for their food.
They were the first to discover the medicinal use of quinine, a bitter crystalline alkaloid from cinchona bark.
New York is the city where most Native Americans live.
Vikings were the first to meet the Native Americans, not Christopher Columbus
Countless Native American words have been adopted in the English language such as chili, coyote, chocolate, tamale, abalone, manatee, Chinook, and cannibal.
Native Americans made toothbrushes by cutting sticks into a distinctive shape and putting frayed edges on one end.
They made hairbrushes out of porcupine hairs.
A lot of Native American women were accomplished horse riders and sharpshooters.
"Iowa" is a name of a Native American tribe, which means "sleepy ones."
Some 8,000 Native Americans served during World War II even though they were not yet U.S. citizens then.
The famous Mohawk hairstyle is associated with the Mohawk, one of the tribes in the Iroquois Nation. They kept one side of their scalp clean while the other side was painted with a bright color. It is believed that they pluck their hair out rather shave it.
According to the U.S. Census Bureau, the biggest tribal groups in the country are the Navajo, Choctaw, Cherokee, Chippewa and Sioux tribes.
Native Americans marked forest trails by deliberately bending trees. Many of these trees remain bent up to this day.
One Fitting Way to Celebrate the Occasion
Without a doubt, we Americans owe a lot to our Native American brothers and sisters. They taught us many things and enriched our culture. We humbly acknowledge this on Native American Heritage Month.
One fitting way of celebrating this occasion is by using the Native Americans' legacy of work and learning to help the disadvantaged people in our community. These are the men and women living in our midst who are burdened with disabilities, illiteracy, welfare dependency, past criminal records, and other personal disadvantages that prevent them from harnessing their full potential and accessing opportunities for employment and personal growth.
You can provide meaningful assistance for these people by donating an old and unwanted vehicle to us at Goodwill Car Donations. We sell at auction all vehicles donated to us and use the proceeds to support the programs of Goodwill nonprofit organizations that cater to all disadvantaged citizens, including Native Americans. These nonprofits provide their beneficiaries with job training and placement services, mentoring, career development, youth employment, disability benefits support, and other community-building support
To know more about Goodwill Car Donations, our donation process, the rewards you'll get from your charitable deed including a top tax deduction, the types of vehicles you can donate, and other key details, check out our FAQ page. If you have questions, give us a call at our toll-free hotline 866-233-8586 or contact us online.
You can donate by calling us directly or filling out our online donation form, which you can find on the right side of this page and all other pages of our website.
Let's Make This Month Count
Why not mark Native American Heritage Month by helping the less fortunate people in your community? Call us anytime and any day at 866-233-8586 and get free towing service for your car donation.