National Slavery and Human Trafficking Prevention Month: 5 Impactful Things You Can Do to Fight This Organized Global Crime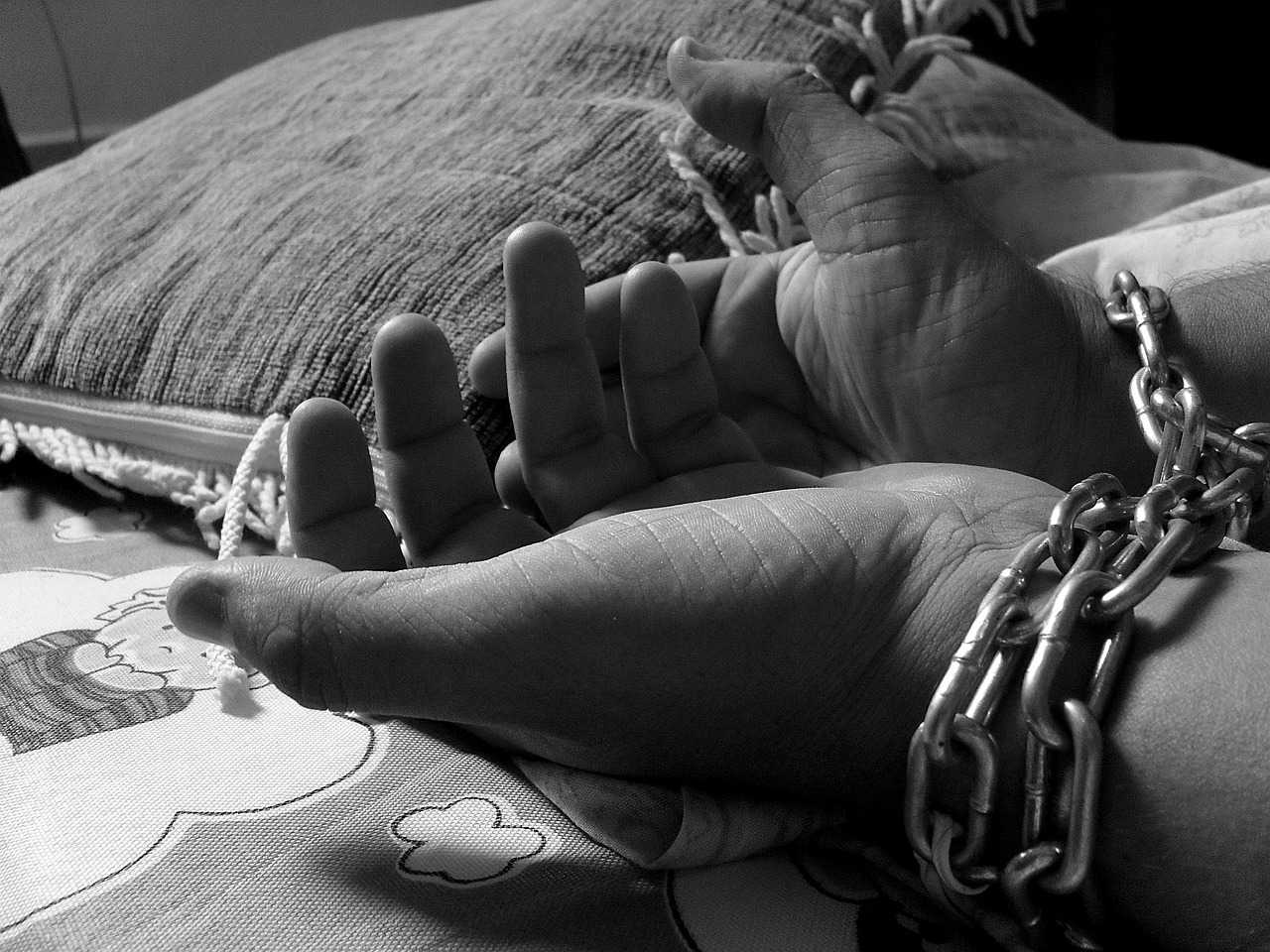 Help Put an End to Modern-Day Slavery This January
Despite domestic and international efforts to combat this despicable crime, human trafficking remains a huge global problem victimizing millions of people. This economically-motivated crime involves either forced labor or sex trafficking.
By some estimates, as many as 24.9 million people are trapped in some form of human trafficking around the world. Here in the United States, 579 criminal human trafficking cases were filed in federal courts in 2020.
Every year since 2010, we've dedicated the month of January as National Slavery and Human Trafficking Prevention Month. The month-long campaign is intended to raise awareness and educate people about the different forms of human trafficking. The campaign also celebrates the efforts of all organizations championing this important cause and playing a role in the fight against this organized global crime.
Join the movement to put an end to modern-day slavery by playing a part in the observance of National Slavery and Human Trafficking Prevention Month this January. Goodwill Car Donations lists five impactful ways of doing so.
Spread awareness using social media.
Use social media to raise awareness about human trafficking. Share news, research, or informative articles about modern slavery. You can use hashtags such as #endtrafficking and #freedomfirst to increase the reach of your posts.
Be well-informed.
Stay updated on the latest news about human trafficking, including any recent measures that were made to fight it.
Support an anti-trafficking organization.
Show your support by donating to anti-trafficking organizations in the country such as ECPAT-USA.
Attend awareness events about human trafficking.
Check your area if any awareness events or programs are being held during National Slavery and Human Trafficking Prevention Month. If there aren't any, try contacting your local community leaders and see if you can have one conducted.
Be aware and use your voice.
If you feel that someone is a victim of human trafficking or there's such an activity going on in your area, don't be afraid to alert the authorities. Call the 24-hour National Human Trafficking Hotline at 1-888-373-7888 or report an emergency to law enforcement by calling 911.
Dispose of Your Unwanted Vehicle in a Meaningful Way
Human trafficking or modern-day slavery is a massive human rights violation of its victims, stifling their freedom.
Just like human trafficking victims, some people in your area are also forced to live miserable lives because of certain disadvantages that prevent them from rising above poverty. These are the men and women around you who are burdened with disabilities, lack of education, job experience, or essential skills, and other limiting personal issues, such as having prison records.
You have a chance to make their lives better by partnering with us at Goodwill Car Donations. All you have to do is to turn over to us any vehicle that you no longer need. We'll use it to give your underprivileged neighbors a chance to turn their lives around.
We'll have your vehicle auctioned off with the generated proceeds going straight to the Goodwill organizations serving your area. These IRS-approved 501(c)(3) nonprofits cater to disadvantaged Americans, providing them with job and skills training, vocational services, scholarships, financial aid, mentoring and internship assistance, disability benefits, family support, and other types of support services.
You won't be going home empty-handed after making your donation. You'll enjoy awesome rewards such as getting entitled to receive the maximum tax deduction in the next tax season. You'll also benefit from the professional vehicle removal service that we'll provide at no cost to you.
Moreover, your act of charity will bring you an immense sense of satisfaction, knowing that you'll be contributing to the growth and development of your community by empowering your needy fellow residents through work and learning.
Nearly all vehicle types can be donated to us. We accept even damaged or non-working vehicles. We'll also pick up and tow your vehicle for free anywhere in the country.
For details about our easy and convenient donation process, visit our FAQs page. You can also call us at 866-233-8586 or leave us a message here for your inquiries or concerns.
Give Hope to Disadvantaged Folks Today!
Use your old car to impact the lives of the less privileged people in your community. Call Goodwill Car Donations at 866-233-8586 or fill out our secure online donation form now!