National Simplify Your Life Week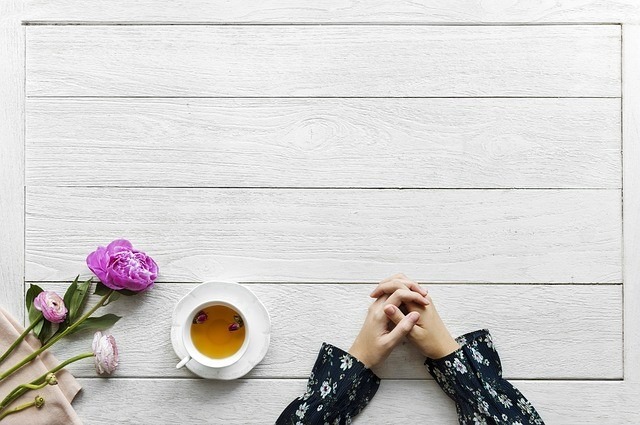 National Simplify Your Life Week: Enjoy The Simple Things in Life this August
Remember the last time you organized your living space? How did you feel after removing all the useless junk that's been making an ugly mess out of your lovely space? We're pretty sure it made you feel great!
Expect the same feeling again as the first week of August is just around the corner. In case you're not aware, it's time for National Simplify Your Life Week!
Simplifying your life isn't just about throwing away the material things that no longer matter to you. It's actually more than that. As a matter of fact, this occasion reminds us to reflect on our personal lives, think of the things that hinder our growth—and eliminate them.
So what's your idea of a simple life? Is it trading your designer jeans to a comfortable and a much more affordable pair, spending less time on social media or just saying "no" to expensive things? Whatever it is, we hope it'll lead you to a happier life!
How You Can Simplify Your Life
Making changes in life can take a lot of time, especially when you're trying to quit a certain negative habit. If you're thinking of giving up, don't. Keep in mind that once you've removed all the baggage in your life, you will be seeing a happier, healthier, and a more contented you.
To help you spend National Simplify Your Life Week, we've come up with several tips that are sure to make a change in your lifestyle. Take a look at them below.
Declutter your personal space.
First things first, tidy up every room in your house. Recycle the stacks of documents, magazines, or newspapers you can find. Throw away all the broken objects that are far from repairable.
Get rid of the unnecessary items in your home.
What's the point of keeping something that you no longer use? If you have clothes that don't fit your size anymore or a book that you've already finished reading, you might as well sell them or better yet, donate them to charity.
One of the best ways to start organizing your life is by coming up with a to-do list. If you feel like your tasks are all over the place, we encourage you to list all of them down on a notepad. That way, you'll keep track of the things you've accomplished and have yet to.
Also, we suggest you make it a habit to prepare your checklist before going to bed. You'll definitely thank us later on!
Take time to reflect and meditate.
Due to our hectic schedules or the countless demands of our lives, the time we give ourselves has, unfortunately, become less and less. How about trying this idea of devoting one day completely to yourself? A day where you can just press the "pause" button, forget about your worries, relax, and get introspective.
If you've been feeling stressed out a lot lately, a little catching up with yourself is probably what your mind and body need.
Think about your present life. Are you happy with where you are now? If not, what can you do to turn it around, maybe a bit of a lifestyle change?
Are you the type to impress everyone by always giving in to their requests or favors? If so, we want you to stop now. While it's certainly a nice gesture to help someone out, placing their concerns first before yours is just a no-no unless of course, you have time in your hands.
This may sound selfish, but it's actually for your own good. You have your responsibilities to take care of. Besides, you're not really living just to make everyone like you, are you?
Cut ties with people who bring out the worst in you.
Here's another helpful advice for a simple life: Cut the toxic people in your life. Don't be afraid to end a relationship with someone who doesn't see your value as a person. Whether it's a significant other, friend, or one of your relatives, your life would be 10 times better without having them around to put you down.
Start with a Simple Car Donation
If you want to live simply, you might as well start by getting rid of things that you no longer need. For instance, you might have an old or rundown vehicle that's been stuck in your garage for ages. How about getting rid of it by donating it to Goodwill Car Donations for the benefit of our fellow Americans who are facing poverty and unemployment issues due to disabilities and other disadvantages?
Your car donation will benefit not only these disadvantaged individuals and their families but your community and yourself as well! Since you'd be donating to an IRS-certified nonprofit, your car donation will enable you to receive the highest possible tax deduction relative to the value of the vehicle you're donating. You also get free towing services and other rewards for your display of generosity to others and for supporting our cause.
We at Goodwill Car Donations take nearly all types of vehicles, in running condition or not, and sell them at auction to generate funds for Goodwill nonprofits all over the country. These organizations use the funds to sustain their programs and services that equip these disadvantaged individuals with skills and knowledge so they can secure decent jobs and a stable income.
Hence, your vehicle donation will help lift up these individuals and their families from the depth of poverty.
If you want to know more about Goodwill Car Donations, feel free to call our toll-free 24/7 hotline 866-233-8586. You can also visit our FAQ's page or send us a message online.
Are you ready to simplify your life by unclogging your garage? This National Simplify Your Life Week is a fitting occasion to donate your old and unwanted vehicle to us at Goodwill. Call us at 866-233-8586 or fill out our online donation form to get started with your car donation!