National Hot Tea Month: 7 Amazing Things About This Ancient Drink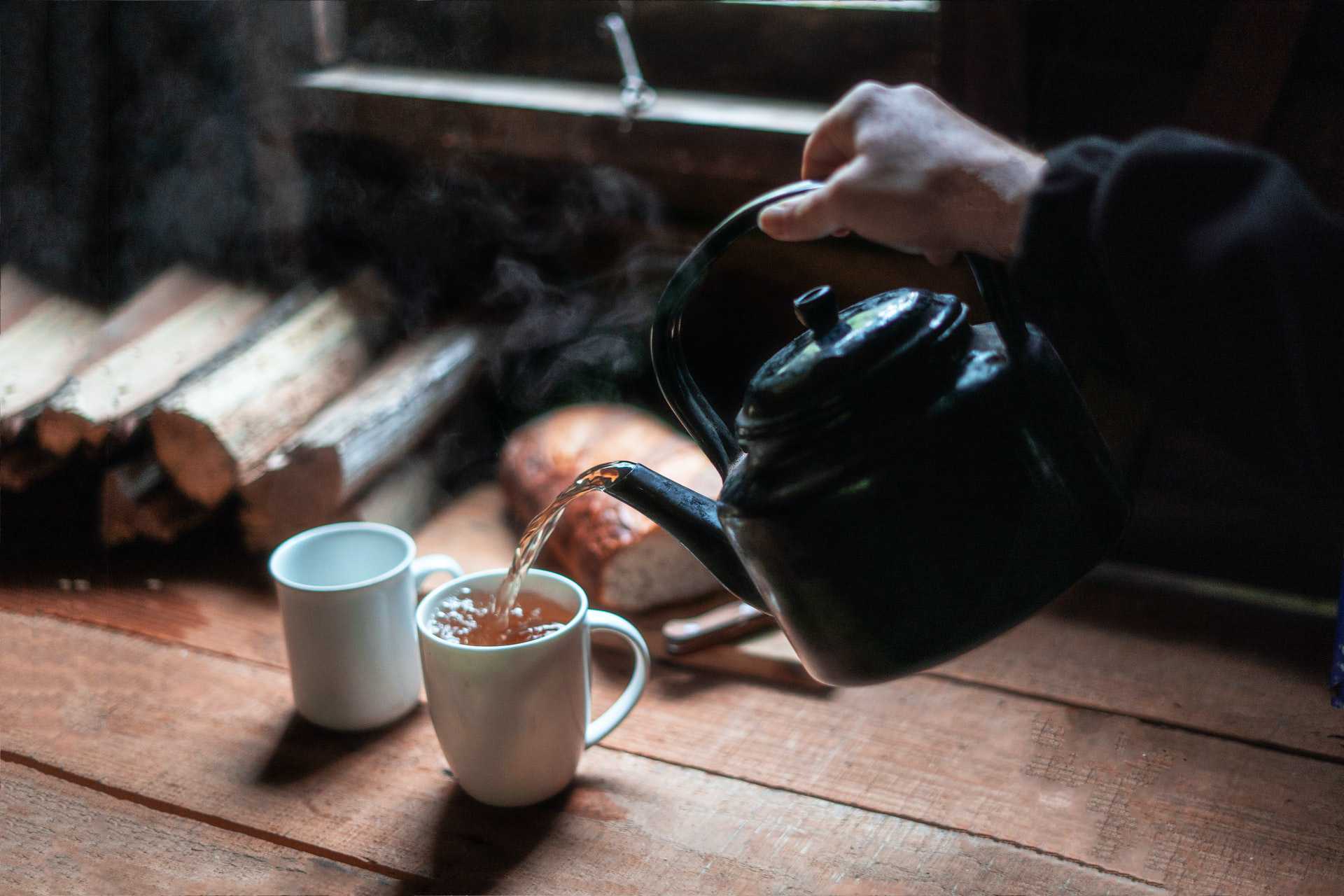 This January, Learn All About This Beverage with Many Health Benefits
Tea is a beverage that has a long history behind it. It dates back to ancient China where, according to legend, Emperor Shen Nung discovered tea when leaves from a wild tree blew into his pot of boiling water. He found the resulting brew to have a pleasant taste and smell. He then named it "ch'a," the Chinese word for check or investigate.
Fast forward thousands of years later, over 20,000 different kinds of tea are being enjoyed by people all over the world.
Tea has exploded in popularity ever since its discovery, leading it to become the second most consumed beverage globally, next to coffee. In the United States alone, it's estimated that over 159 million Americans are drinking tea on any given day.
Studies have shown that tea boosts our immune system, fights off inflammation, and even prevents cancer and heart disease. Research has shown that regularly drinking tea can have a lasting impact on people's wellness.
With the health benefits and pleasant taste that we get from tea, no wonder its popularity continues to grow. We've even designated January as National Hot Tea Month as a result. It's a month-long celebration and appreciation for all things tea-related.
To help you get to know more about this healthy beverage, Goodwill Car Donations shares these seven amazing things about tea:
It takes around 2,000 tiny leaves from a tea tree to make a single pound of finished tea.
While most of the tea consumed in the United States is imported, some of it does grow in the country. There's an island tea plantation located just off the coast of South Carolina and in Hawaii.
The first iced tea was served at the 1904 World's Fair in St. Louis, Missouri.
To make a perfect cup of tea, timing is crucial when it comes to steeping. The timing also changes depending on the tea variety you're making.
While tea was already spreading in Asia and the Middle East, most Europeans never tasted tea until the late 16

th

century.
"Darjeeling" tea is grown at the foot of the Himalayas that is less than 70 square miles large. That is why it costs so much and is known as the "champagne of teas."
Tea causes less of a caffeine crash or dependence than coffee. Tea contains a high level of antioxidants that slows down the absorption of caffeine.
Getting Rid of Your Old Car? Here's a Rewarding Way to Do It
While drinking tea is well-known to enhance relaxation, it may be hard to feel relaxed if you're simply burdened with heavy problems. That's the condition facing the disadvantaged residents of your community. These are the folks saddled with disabilities, lack of education, job experience, or essential skills, and other limiting personal issues.
You can help make a difference in their lives. All you have to do is hand over your unwanted auto to us at Goodwill Car Donations.
We'll sell your car at an auction and use the proceeds to support the vital life-enhancement programs of the Goodwill organizations serving your area. Thanks to your contribution, underprivileged people in your community will be able to receive job training and employment opportunities, scholarships, livelihood assistance, disability benefits, and other critical community-building support services.
Your donation will also benefit you immensely. It will entitle you to receive the maximum tax deduction that you can claim in the next tax season. You will also be privileged to receive our free car towing service anywhere in the country.
However, the best thing about donating to Goodwill is the priceless joy and satisfaction you'll feel when you see the less fortunate people in your community achieve a better quality of life.
Almost all vehicle types can be donated to us regardless of whether they're still in good working condition or no longer.
For information about our quick and convenient vehicle donation program, visit our FAQs page. For your questions or concerns, feel free to call us anytime through our toll-free hotline at 866-233-8586 or send us a message here.
Be a Part of Something Meaningful Today!
You'll be supporting a truly worthy cause when you donate your old car to Goodwill Car Donations. Let's give your unwanted auto a new purpose and turn it into a vehicle of hope for the disadvantaged people in your community. Call us at 866-233-8586 or fill out our secure online donation form now!