National Cerebral Palsy Awareness Month: 5 Ways to Show Support for Those with Cerebral Palsy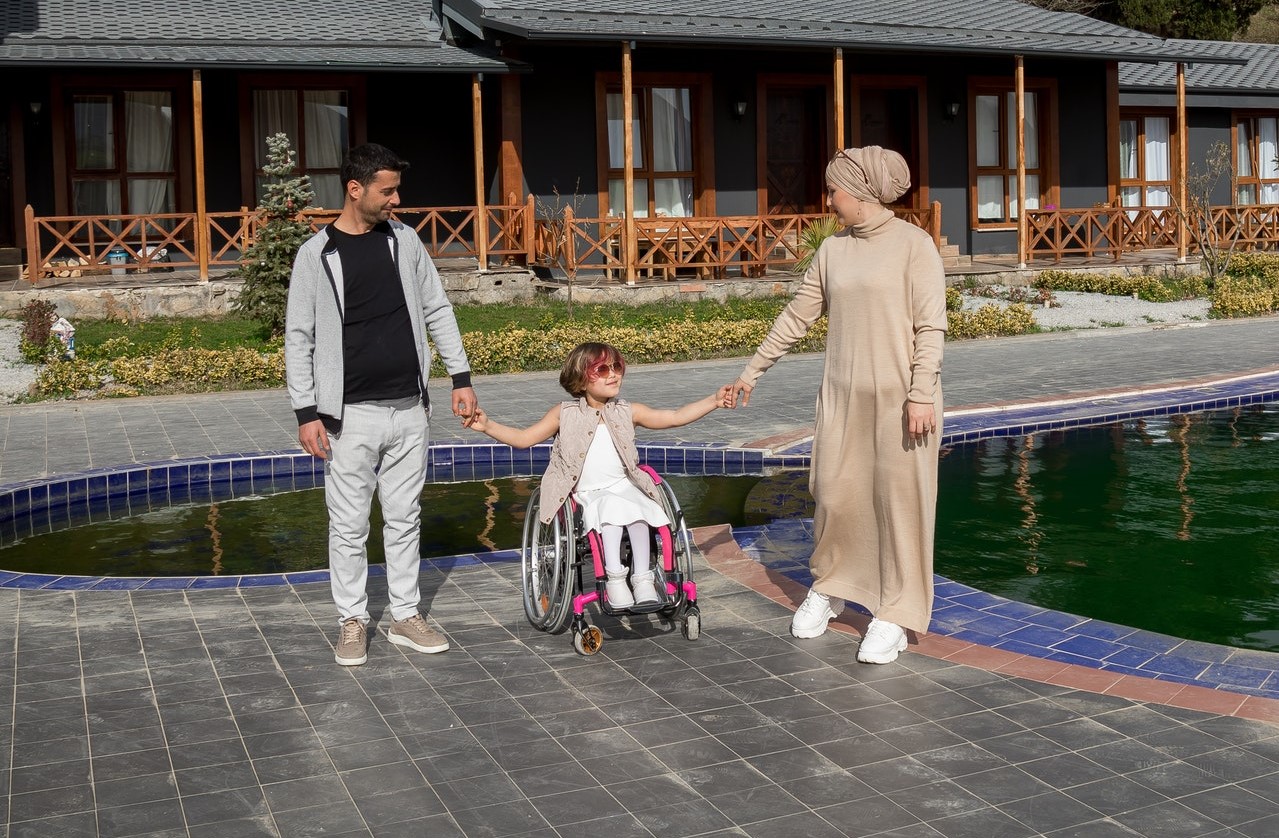 This March, Help Spread Awareness about this Disorder
Cerebral palsy, also known as CP, is a neurological disability that affects thousands of children and adults around the world. It's the most common of all childhood disabilities, affecting approximately 3 out of every 1,000 babies born in the United States.
The disorder is caused by abnormal development or damage to the parts of the brain that control movement, balance, and posture. It can occur during the developmental stage of a fetus while it's still in the womb. It can also be a result of an injury to the brain before, during, or after birth.
Sadly, while there are medications that can help make life more comfortable for those with cerebral palsy, there is still no cure for the condition. The disabilities that result from it are permanent, although various types of therapies may help patients regain their strength and movement, improving the overall quality of their lives.
There's no better time to support those with cerebral palsy than this March, which is National Cerebral Palsy Awareness Month. Goodwill Car Donations presents five ways of supporting people living with this developmental disability.
Speak to them directly.
Don't let others do the talking for you. Speak to someone with CP directly. Don't be deterred from asking them questions.
Offer your friendship.
Unfortunately, some people still discriminate against CP sufferers. This can give the latter an unpleasant experience, compelling them to avoid talking to strangers. Offer them your friendship to show that not everyone is like those who treat them badly.
Don't treat them differently.
Try your best not to treat them differently, especially those who are already adults. Talk to them and treat them as you would any of your friends.
Listen when they are speaking.
Some people with CP may have a hard time communicating with others. Listen attentively when they are speaking. Don't hesitate to politely ask them to repeat what they just said if needed.
Respect them as human beings.
Respect those with CP as you would any other person. You shouldn't let their condition limit their value in your eyes.
How You Can Help People with Disabilities in Your Community
Having cerebral palsy makes life many times more challenging. They're some of the disadvantaged people in your community who need all the help they can get to be able to live decent lives.
You can extend them a helping hand by simply donating any vehicle you no longer need to Goodwill Car Donations. We'll use your donation to uplift the lives of the people in your community who are suffering from disabilities as well as those burdened with a lack of education, job experience, or essential skills, and other limiting personal issues, such as having a welfare mentality and being a former inmate.
We'll sell your donated vehicle in one of the best auction houses in our network, with the proceeds going to the local Goodwill organizations serving your area. These IRS-certified 501(c)(3) nonprofits are dedicated to empowering disadvantaged Americans, providing them with job training and employment opportunities, scholarships, livelihood assistance, disability benefits, and other essential support services.
Expect to receive valuable rewards when you donate a vehicle to us. They include getting our free professional towing service anywhere in the country. Your gift will also entitle you to receive the highest possible tax deduction in the next tax season.
However, the best part about making a charitable contribution to us is the priceless joy of knowing that you've done something that can help your disadvantaged neighbors overcome barriers to a better quality of life.
You can donate almost any type of vehicle. It doesn't even have to be in good shape when we haul it off.
For information about our quick and easy donation process, head over to our FAQs page. If you have questions or concerns, feel free to call us anytime through our toll-free hotline at 866-233-8586 or write to us here.
Uplift the Lives of Your Disadvantaged Neighbors Today!

Make a difference in the lives of the men and women in your community who are suffering from cerebral palsy and other types of disabilities. Choose Goodwill Car Donations as your charity partner by handing over your unneeded auto to us. We'll turn it into a powerful instrument of hope for your disadvantaged neighbors. Call us at 866-233-8586 or fill out our online donation form now!