Mother's Day: 3 Ice-Breaking Topics You and Your Mom-in-Law Can Talk About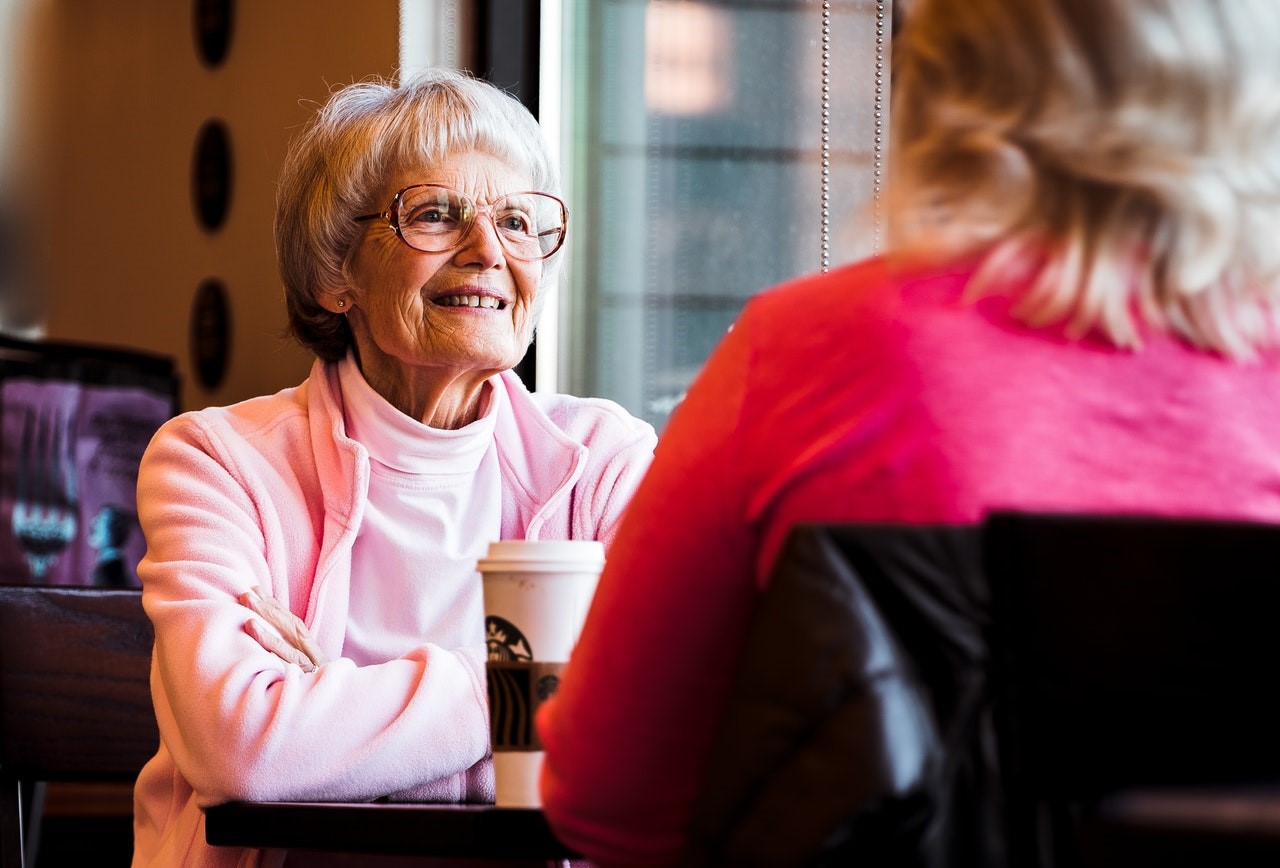 How to Fill That Awkward Silence at the Dinner Table
Consider yourself lucky if you ended up with a wonderful spouse and equally wonderful in-laws. However, striking gold in the partner department doesn't always mean that you won't strike out when it comes to your mother-in-law (MIL). Whether you don't have a close relationship with your spouse's mom or you don't have anything in common with her, conversations at the dinner table don't have to be painfully awkward.
Interesting Topics You Can Talk About with Your Spouse's Mother
If you and your partner are taking your mother-in-law out to dinner on Mother's Day this May 8th, you're probably wracking your brains for ways to get the conversation flowing. Luckily, Goodwill Car Donations is here to save the day. With these interesting topics to talk about, you won't have to deal with awkward silence and generic statements about the weather.
Funny Anecdotes About Your Partner as a Child
It's best to discuss something you and your MIL are passionate about. If the only thing you have in common with her is your partner, ask your MIL to share some of those funny anecdotes about your spouse when they were still a child. Your mom-in-law might reveal hilarious tales that you'd never let your partner hear the end of.
How It Was Raising Your Partner
Chances are, your MIL won't hesitate to give you a glimpse of what she was like as a young parent, the challenges she faced while raising your partner, and the lessons she learned about parenting. Since this conversation topic allows her to take the stage and discuss her past experiences and memories, expect her to do most of the talking.
Her Hobbies and Interests
If you're looking to engage your MIL in lively discussions, try asking her questions about the things she enjoys. Whether it's a hobby she wished she had picked up or a TV show she's binging on, she'll surely love the conversation.
How You Can Make Mother's Day Extra Special
Aside from using Mother's Day on May 8th as an opportunity to get closer to your mom-in-law, you can also use the occasion to extend a helping hand to the disadvantaged members of your local community. Make Mother's Day an unforgettable one for you and your community this year by donating your old and unwanted vehicle to us at Goodwill Car Donations.
We will sell your donated vehicle through an auction and use the proceeds to help finance the community-based job and livelihood programs of the Goodwill organizations serving your area. These IRS-certified 501(c)(3) nonprofits are dedicated to helping disadvantaged Americans — those who are burdened with disabilities, lack of education, job experience, or essential skills, and other limiting personal issues, such as living with a welfare mentality or being a former inmate.
Your local Goodwill organizations use the funding we give them to provide their beneficiaries with job and skills training, youth employment, career opportunities, internships, livelihood assistance, financial support, disability benefits, and other essential support services.
Your donation will also benefit you in more ways than one. It will entitle you to claim the maximum tax deduction in the next tax season. Expect the 100% tax-deductible sales receipt of your vehicle in your mail after it gets sold.
We will also take care of picking up and towing your vehicle away wherever it's located in the country at no cost to you.
While these material rewards are worth looking forward to, there's something greater you can expect — the priceless joy of knowing that you're doing something wonderful for your needy neighbors and your community in general.
Since we accept nearly all vehicle types, feel free to donate to us your spare car, truck, van, RV, motorcycle, or any specialty vehicle. It doesn't even have to be in good shape when we haul it off.
For more details on our vehicle donation program, including our quick and convenient donation process, head over to our FAQs page. If you have any concerns or questions, feel free to reach us anytime through our toll-free hotline at 866-233-8586 or leave us a message here.
Help Spark Growth in Your Community Today!
Make this year's Mother's Day extra special by donating an unused vehicle to help create new jobs and livelihood opportunities for the benefit of all people in your community. Call Goodwill Car Donations at 866-233-8586 or click here to begin your donation process now!