Make a Friend Day

February 11—Make a Friend Day: 5 Ways to Grow Your Social Circle
Our friends are among the reasons that make our lives fulfilling. Ever since we were little, we'd always get excited to meet kids our age and make friends with them. Fast forward to the present, we're still social creatures who can't bear the thought of not having a good friend by our side.
As cliché as it may sound, friends are like family, and the only difference is, we get to choose who we'd let into our lives. Whether we belong to a large circle or prefer quality over quantity, what really matters is that we're open to making room for new ones. That would be the whole essence of Make a Friend Day.
Taking place every 11th of February, Make a Friend Day highlights the importance of friendship and camaraderie. It encourages everybody to get out of their comfort zone and develop new bonds with like-minded individuals. It's also the perfect time to reconnect with old friends whom we haven't gotten in touch with since we were young kids.
Celebrating Make a Friend Day
So, why the need to make new friends, you ask? Besides the fact that you'll be expanding your personal network and support group, you also get to discover new interests and hobbies from them. More importantly, you'll be able to create tons of priceless memories with your new set of friends.
As adults, forming new friendships can be challenging as it is to maintain existing relationships, especially if you have to juggle your hours between work and family. This is why you need to make the most of this special day. To get started, check out our list of ideas on how to build new friendships below.
Do volunteer work.
Take time to volunteer in places such as hospitals, shelters or nonprofit charities that support your advocacy. Not only will you get a sense of fulfillment for helping hundreds of needy individuals, but your good deed will also gain you new friends—the ones who are thoughtful and selfless.
Join a club.
One of the sure-fire ways to make a friend or two is by signing up at a local club of your interest. You know what they say, "Birds of the same feathers flock together."
Explore hobbies that are out of your comfort zone.
While it's undeniable that like-minded people can share a connection easily, not many may agree that individuals with contrasting beliefs or interests are capable of such. However, there's also this notion that opposites attract, so why not test the theory out and engage in an activity that's nowhere near your interest?
Reach out to a childhood friend.
When was the last time you talked to someone significant from your younger years? If it has been ages, make an effort to reconnect, either virtually or personally.
Hit it up with an online friend.
Just because you have a thousand friends on Facebook doesn't mean that you know each of them very well. Try looking for an acquaintance in your list, say hello to them, and maybe take them out for coffee.
Be sure not to miss out on Make a Friend Day. Who knows? Your newfound buddy might just be the sibling you've always wished for!
Be a Friend to Disadvantaged Individuals in Your Area
There are people in your neighborhood who badly need the helping hand of a friend. These are the folks who are burdened with disabilities, lack of education, and other personal barriers to employment.
You can easily and effectively transform their lives by donating something that you don't need anymore—your old and unwanted car. By turning over that vehicle to us at Goodwill Car Donations, you'll help the Goodwill nonprofit organizations in your area to sustain their delivery of various essential services to your community such as skills and job training, career development and placement, scholarships, youth employment, livelihood, disability benefits support, and other community-building support services. With such benefits, these disadvantaged people will have a much better future, thanks to your car donation.
As for you, you'll be receiving a huge reward in the form of a hefty tax deduction!
Don't worry about the towing and paperwork—we will take care of them at no cost to you!
To know more about Goodwill Car Donations, check out our FAQs page. For inquiries, give us a call at our toll-free hotline 866-233-8586 or send us your message online.
You can make your car donation by either calling us directly or filling out our secure online donation form here. We accept almost all types of vehicles.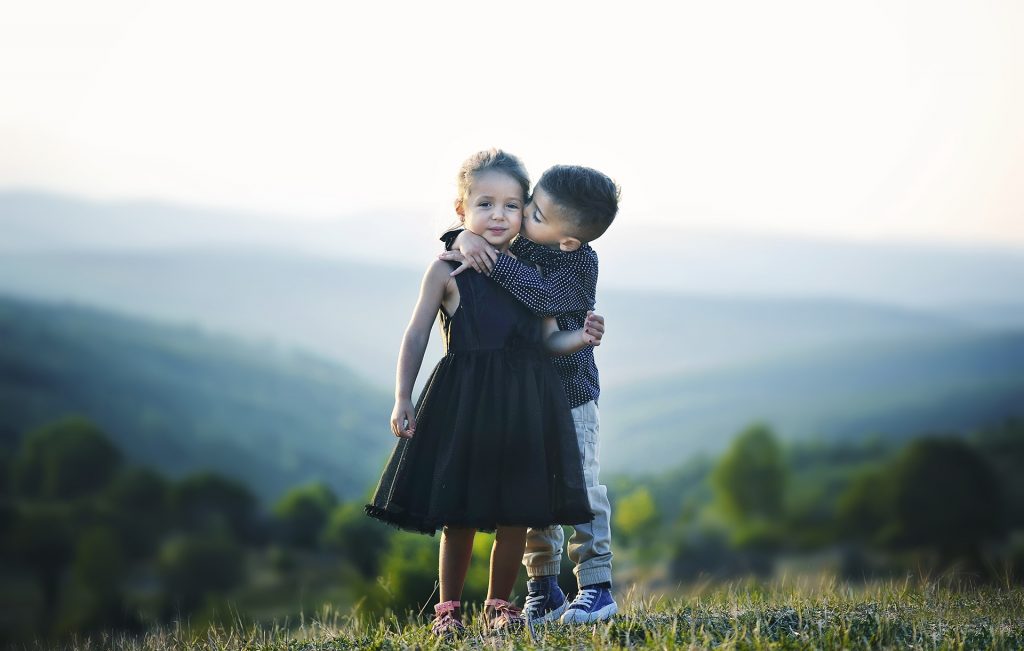 A Meaningful Way to Celebrate Make a Friend Day
Celebrate Make a Friend Day in a most meaningful way by helping the underprivileged people in your community. Call us at 866-233-8586 and change their lives for the better with your car donation!