International Day for the Elimination of Violence Against Women: 4 Practical Ways of Supporting the Cause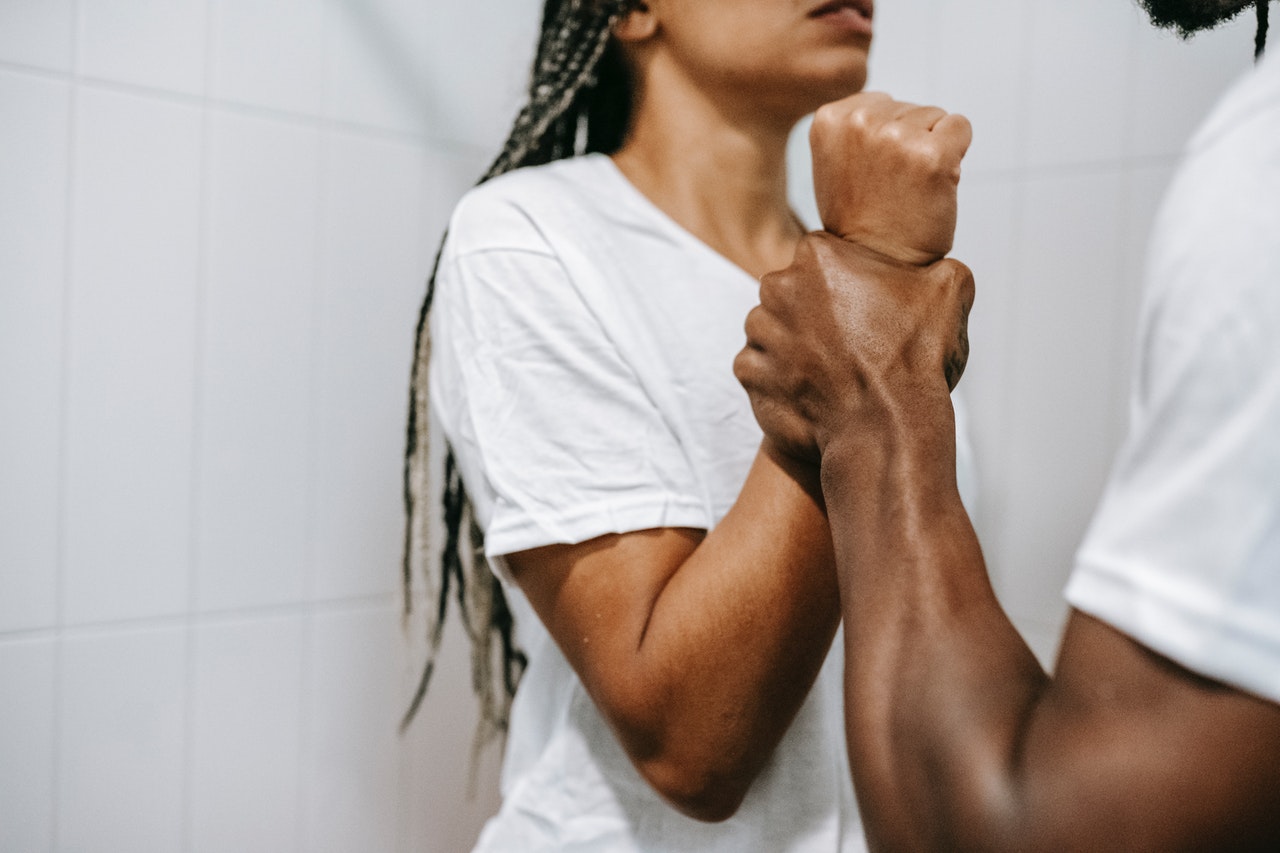 Use Your Voice to Fight Gender-Based Abuse
"Orange the World: Fund, Respond, Prevent, Collect!" is the theme for the 2021 observance of the International Day for the Elimination of Violence Against Women on November 25th.
This is the United Nations' response to the rising number of victims of domestic violence against women and girls amid the lockdowns instituted all over the world because of the COVID-19 pandemic. The color orange was chosen in this year's theme because it symbolizes a brighter future for our world that's free of violence. Wearing the color means you're demonstrating your solidarity in eliminating all forms of violence.
The latest official estimates show that nearly one in three women aged 15 years and older around the world has been subjected to physical or sexual violence by an intimate partner, non-partner, or both, at least once in her lifetime. The estimates indicate that the levels of violence against women and girls have remained largely unchanged over the last decade. The number has even increased as a result of the pandemic.
Starting on November 25th, the Orange the World campaign will spearhead 16 days of activism against gender-based violence to mobilize individuals, institutions, and organizations in the prevention and elimination of violence against women and girls.
This year's theme supports the objectives of the UNiTE to End Violence Against Women campaign, a multi-year campaign that started in 2008 and will span until 2030.
The goal of the campaign is to amplify the call for united action to address funding issues and provide essential services for survivors of violence. It also seeks to promote the means of prevention and intensify the collection of data that can help improve the provision of services for women and children.
Practical Ways to Fight Gender-Based Abuse
In solidarity with millions of women and children who become victims of domestic violence all over the world, you can do your part to help put an end to this act of cruelty in your way. Here are some practical ways to do that.
Watch out for signs.
Look out for red flags of domestic violence in your relationships and in the lives of your friends, loved ones, and community members. Be wary of these signals of abuse, which usually start at the beginning of a relationship such as irrational jealousy, possessiveness, controlling behavior, threats, and pressure to engage in intimacy. These are indicators of abusive behavior to watch out for.
Check-in.
If you suspect that a friend or a loved one is a victim of abuse, make sure to check in regularly to lend an ear to their troubles and ensure their safety.
Report.
Whether you are a victim of abuse or a witness to it, find the courage to talk to someone about it. Call the police to stop the vicious cycle.
Join the conversation.
Educate yourself on the issue and help advocate for awareness about the topic. Most victims of domestic violence may not be open to sharing their experiences because of embarrassment or fear of stigma, but you can help them find an avenue to feel safe. You can volunteer with advocacy groups that seek to protect women and children. These groups can use your skills to further their cause.
Help Uplift the Lives of Disadvantaged Americans
As you look for achievable ways to help victims of abuse, you may also want to extend a helping hand to disadvantaged individuals in your community. These are the men and women who are burdened with disabilities, lack of job experience, skills, or education, and other personal impediments, such as having prison records. These disadvantages bar them from finding decent sources of income through job or livelihood opportunities.
You can help these folks overcome those disadvantages by simply donating a vehicle that you no longer need to us here at Goodwill Car Donations. We'll turn your car into an income generator for your less fortunate fellow community residents.
We will auction off your automobile and turn over the proceeds to the Goodwill organizations serving your area. These Goodwill organizations are IRS-approved 501(c)(3) nonprofits that cater to disadvantaged Americans. They use the funding to sustain their delivery of critical services to their beneficiaries. These services include job and skills training, career opportunities, vocational and educational services, internship programs, financial support, disability benefits, and other critical community-building support services.
Expect to be sufficiently rewarded for your charitable contribution. We'll pick up and tow your vehicle for free wherever you are located in the United States. Your donation will also entitle you to receive the maximum tax deduction in the next tax season.
Moreover, your act of charity will bring you an immense sense of satisfaction, knowing that you'll be contributing to the growth and development of your community by empowering needy residents through work and learning.
We accept almost all types of vehicles, including those that are no longer in good condition
To find out the details of our quick and easy vehicle donation process, and other relevant information, visit our FAQs page. Questions? Call us at 866-233-8586 or leave us a message here.
Help Disadvantaged Individuals Find Hope Today!
Reach out to the disadvantaged individuals in your community with your car donation and make a difference in their lives. Your car donation will make that happen. Call Goodwill Car Donations at 866-233-8586 or fill out our online donation form now!