Hurricane Preparedness Kit
Hurricane Preparedness Kit: What Items to Pack
As we are still in the midst of the hurricane season, it is essential to stay on top and get yourself, your family, and your home prepared. Other than knowing where to evacuate, you should also be able to think about what necessary things you should have on hand.
There is a chance you might miss important things to pack up when you are more focused on an approaching hurricane. To help you out, here is a list of items that should be included in your hurricane preparedness kit. The two most important items are water and food.
Store one gallon of water per person per day that will last for at least three days for drinking and sanitation purposes. Make sure to store water in plastic containers and not on those that will decompose or break like glass bottles or milk cartons.
Pack easy-to-prepare and non-perishable food items sufficient for at least three days. Choose items that require little to no water and are lightweight. Some examples that are good to pack are canned juices, vitamins, staples (sugar, salt, pepper, etc.), comfort or stress food, ready-to-eat canned meats, fruits, and vegetables.
Other items to prepare are:
They include passports, family records, bonds, insurance policies, bank account numbers, and other documents you think are important. Store them in a waterproof portable container.
Cash or traveler's checks
Rain gear
Sturdy shoes or boots
Sleeping bags or blankets
Whistle to signal for help
Dust mask to protect you from contaminated air
Plastic utensils, cups, and plates
Garbage bags, plastic ties, and moist towelettes (personal sanitation)
Soap, liquid detergent
Feminine supplies and other personal hygiene items
Battery powered radio
Flashlight
Extra batteries for radio and flashlight
Non-electric can opener if you have canned food
Utility knife
Local maps to help you know where you are and should be going
First aid kit and non-prescription drugs
For entertainment – board games and books
If you have a baby, kid or an elderly member of your family, make sure to include these special items for them:
For babies – formula, diapers, powdered milk, bottles, medication
For adults – extra eyeglasses, heart and high blood pressure medication, insulin, denture needs, prescription drugs
If you have pets, make sure they have current identification tags on their collars. Some owners put microchips on their pets for easy identification and to know their pets' whereabouts when they get lost or separated from them.
Put yours or your family or friend's contact info on the tags so it would be easier for someone who found your pets to contact you. Pack a week's supply of food, water, and other provisions for them.
If you must evacuate, never leave your pets behind. Have secure pet carriers or harnesses ready. Most important, know ahead of time if the evacuation area you will temporarily be staying admits pets.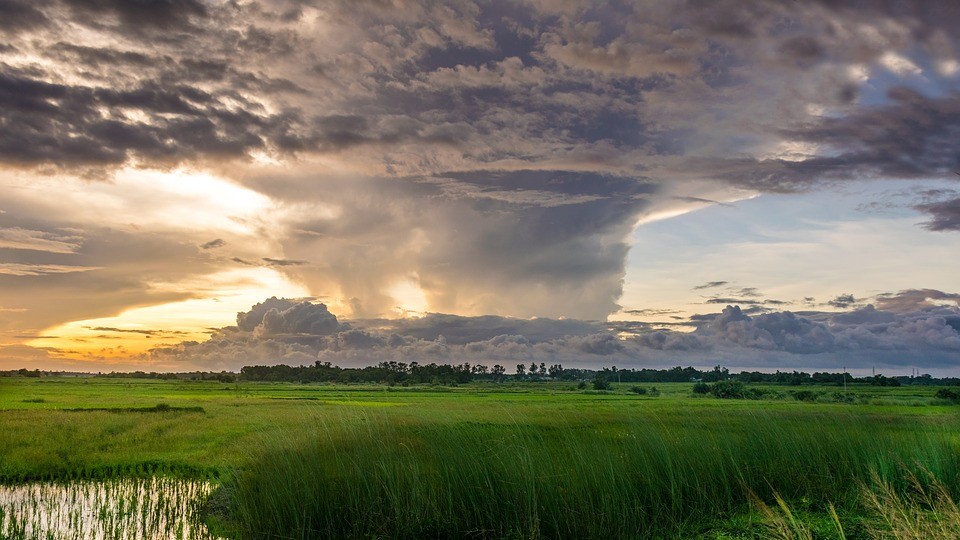 Other Reminders for Your Hurricane Preparedness Kit
Store your hurricane preparedness kit at home in an easy-to-access place and make all of your family members know where they are. You would never know where you would be during a hurricane, so it would be better if you have one such kit at work, too. You can also have a smaller version of the kit in your car.
Have your stored water and food changed every six months for them to stay fresh when you need them. Once a year, re-think your kit and family needs and remove or add what's necessary.
Having your hurricane preparedness kit always ready lets you avoid rushing to grocery stores and home supply stores that are usually mobbed and become chaotic when hurricane warnings are issued. Moreover, such a kit gives you peace of mind and can literally be life-saving. When the disaster comes, all you have to do is grab the kit and look after your family.
Remember: It's always better to be safe than sorry.
Help Those Who Live Precarious Lives
Having a hurricane preparedness kit gives us peace of mind—a luxury that the disabled and other disadvantaged people living in our community cannot afford. Even without a hurricane or any disaster to contend with, these individuals live precarious day-to-day existence. They badly need help, which you can help provide.
Simply contact us at Goodwill Car Donations and donate a vehicle you no longer use. We will turn your vehicle into a financial resource by auctioning it off. We will use the proceeds to support the Goodwill nonprofit organizations serving your area that specifically cater to disadvantaged citizens.
Goodwill provides deserving residents with job training, employment services, and other critical community-building support. Our main goal is to enhance their quality of life and restore their dignity by dismantling barriers to opportunity and enabling them to harness their full potential. We do this by equipping them with skills and knowledge that they can excel in, thus empowering them to secure decent jobs that pay wages good enough to support themselves and their family.
You can help us transform lives by taking part in our car donation program.
To know more about Goodwill Car Donations, our quick and convenient donation process, the top tax deduction and other rewards that await you, the types of vehicles you can donate, and other important details, check out our About Us and FAQ pages. If you have questions, give us a call at our toll-free 24/7 hotline 866-233-8586 or contact us online.
You can make your car donation by calling us directly or by filling out our online donation form, which you can find on the right side of this page and all other pages of our website.
Count yourself lucky for having the resources, the time, and the foresight to assemble a hurricane preparedness kit to assure your family's safety. The disadvantaged people in your community have more pressing needs than assembling such kits. Help them prepare for the approaching storms in their lives. Call us at 866-233-8586 and donate a vehicle to Goodwill Car Donations.