How To Start A Side Hustle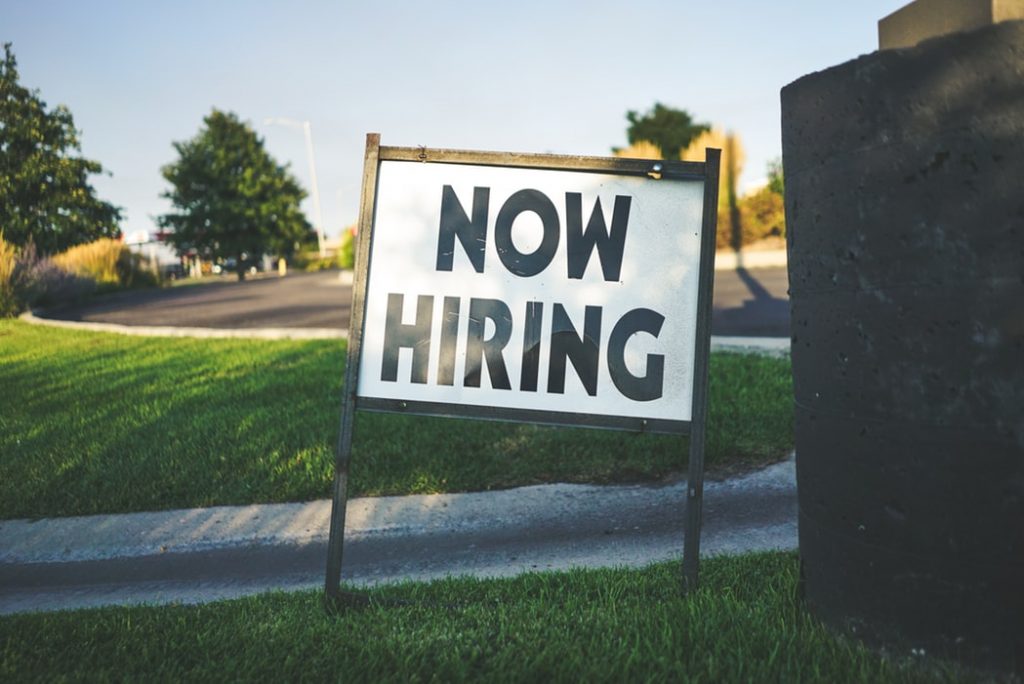 How to Start a Side Hustle
While you may already have a 9-to-5 job that pays well, you may still find yourself needing that extra income. Whether it's for a vacation cruise with the family or the latest Ford Mustang you've been eyeing to buy, a side hustle will definitely make all the difference. We're almost certain that you've thought about starting one at some point, or maybe you're even considering it right now.
We know side jobs aren't just for additional bucks since they provide tons of other benefits, too. They provide an opportunity for you to acquire new skills, grow your professional and personal network, and boost your self-confidence.
So, if you're still in the process of figuring ways to start a side hustle, we're here to gladly help you out! We've compiled a list of tips coming from successful entrepreneurs and side hustlers. Check it out:
Before diving into a long-term commitment, it's important to ask yourself first: How badly do I want to succeed? Am I willing to sacrifice my time with friends and family? Will I thrive in my newfound endeavor?
If you're leaning on to the idea that side hustles don't require much of an effort from you, or that you're expecting to get rich in just several days, you better change that mindset if you want to succeed.
Expect a string of problems as you're starting out. The first few days will be difficult, especially since you're still adjusting to a new routine. You'll need to learn how to juggle your time between your full-time job, social life, and of course, your side hustle.
Since most of your time every day is dedicated to your primary job, you have to set your priorities straight and stick to them. Build a system of routines that can help you develop positive habits and a strong mindset.
Sustaining work takes a lot of planning, which means that you'll be sacrificing your extra hours almost every day. Kristin Marquet, founder and managing director of Creative Development Agency, advises aspiring side hustlers to plan out a long-term strategy if they want to see their business flourish in the long run. She says this is the best way to maintain their passion and motivation while establishing their business at the same time.
Marquet credits her side gig as her creative outlet, saying that it has helped her take on projects that align with her expertise and interests. She went on to turn it into a full-time income, finding her clients through referrals, publicity, and marketing.
While all of us have high hopes and aspirations for ourselves, it's important to start with small realistic goals. For instance, if you have a goal of getting a hundred customers instead of just one during your opening, you'll likely get overwhelmed as you try to figure out what needs to be done accordingly. With that many customers, you'd probably end up all drained out on your first day, maybe even a bit discouraged to continue.
Identify your skills and interests.
It's never a good idea to start a small business without the right set of skills and your passion for it. Your business will succeed only if it's "something you love to do and something you're good at," as perfectly stated by billionaire investor Mark Cuban.
If you have exceptional talent in music, offering online classes as a startup is a great idea. You may also want to work as a freelance in digital advertising if you have the knack and skills for creating graphics. Trust us, the options are endless, as long as you're passionate and equipped with the right skill set.
Don't spend cash on things customers won't see.
While your full-time job may have pleasant-looking equipment and attractive amenities, it doesn't mean that your side hustle should also come with such features. What this simply means is that you don't invest in something that won't touch customers. Spend money on things that can get you more customers.
Remember, successful side hustlers and entrepreneurs spend more time working on their business rather than in their business.
Stick to a strict side hustle schedule.
Keep in mind that the end of your full-time job shift is the start of your side hustle shift, which means that you should decide on how many hours should be spent on your side gig. If you think two hours is enough, try adding an hour or two to push yourself to succeed.
Commit to your schedule religiously. If you decide to work from 6 to 8 every evening, make sure that you really work during those hours. Unless there's an emergency, don't make excuses to skip a shift.
If you prefer a side hustle that involves working for someone, it's best to perform a little background digging first. With so many skilled fraudsters operating online, there's always the possibility of getting scammed, especially when the advertisement seems legit and promising. Be sure to find a website associated with that company, or check if they have a Twitter or Facebook account.
Join Us in Our Life-Changing Mission
If you happen to be interested in supporting disadvantaged individuals in your community who are faced with unemployment, we at Goodwill Car Donations will be more than happy to be your partner. Donate to us your old and unneeded vehicle and we'll turn it into a powerful tool to assist them as best we can!
We auction off all vehicle donations we receive and use the proceeds to support the life-transforming programs of the Goodwill organizations all over the country. These nonprofits provide better lives for thousands of needy Americans, offering them essential services such as skills and job training, career development and placement, scholarships, youth employment, livelihood, disability benefits support, and other community-building support services. That's how big of an impact an idle car or truck of yours can make.
Donating to us only takes a few minutes of your time. After contacting us and telling us of your decision to donate, you can count on us to take care of the rest. We'll tow away your vehicle for free, handle your paperwork, and mail to you your 100% tax-deductible receipt a few weeks later. You can use the receipt to claim your top tax deduction in the next tax season.
Learn more about our vehicle donation guidelines by checking out our FAQs page. Got some questions you want to ask us? Feel free to call us at 866-233-8586 or send us a message online. You may also email us at support@goodwillcardonation.org.
You can make your donation now by either filling out our secure online donation form here or calling us.
Transform Lives with a Simple Charitable Act
Are you ready to transform lives with a simple charitable act? Get in touch with us at 866-233-8586 and make your donation with us now!