How to Dress Your Best for a Job Interview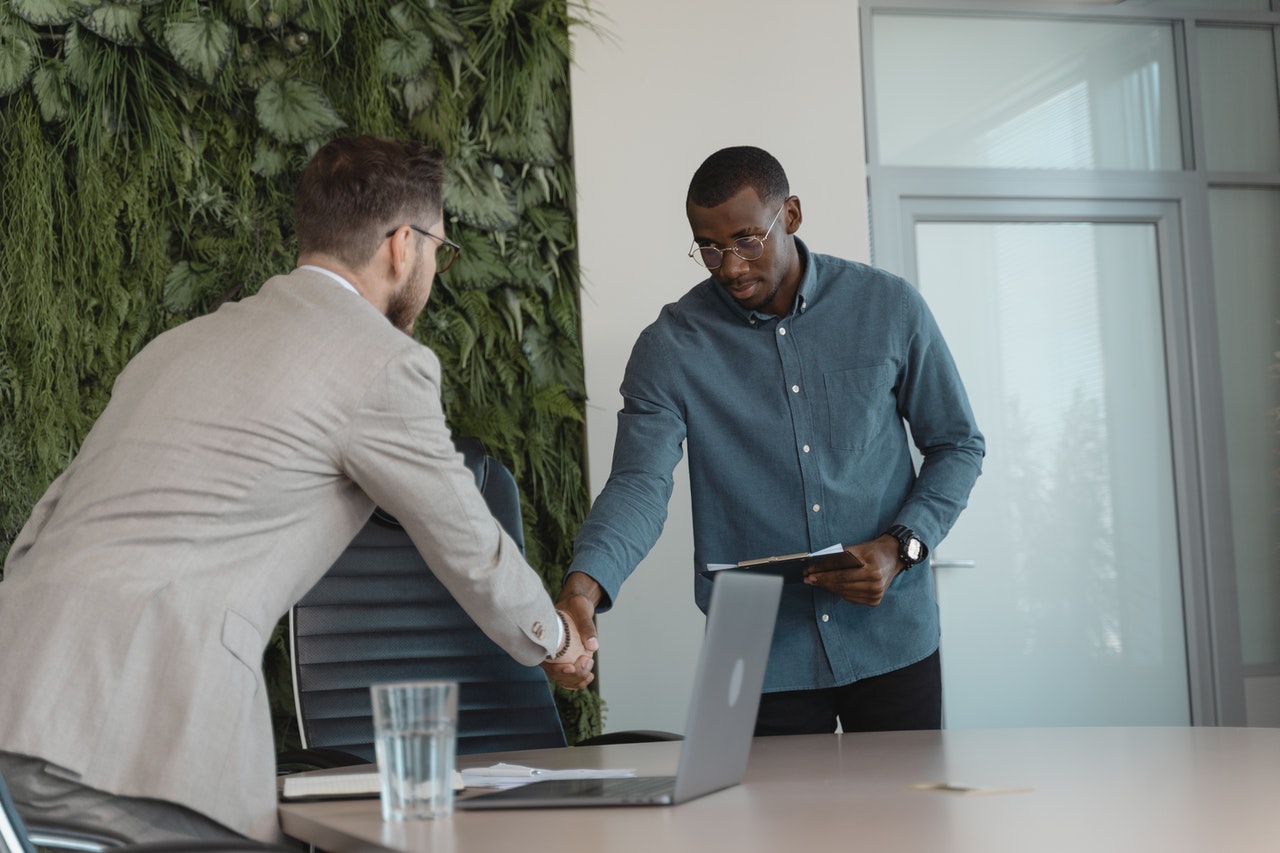 Learn How to Dress for Success!
Job interviews can be a daunting experience. Being in front of someone who is constantly judging you can be quite intimidating. Whether you like it or not, the first judgment a hiring manager makes is going to be based on how you look and what you're wearing. If you're serious about landing your dream job, be sure to learn how to dress for the job you want.
Tips for Dressing Your Best for a Job Interview
You'll probably agree that one of the best ways to feel your best is to look your best. With the right outfit, you can convince the hiring manager that you're the right person for the job. To help you in this area, Goodwill Car Donations shares some tips for dressing your best for your big interview.
Match the company's culture.
Make sure that your outfit matches the company culture. To find this out, check the company's website or social media pages and look for photos of its employees. See if they're wearing business professional attire or casual outfits. If you're still not sure what to wear, try sending an email to the recruiter to ask about the dress code.
Plan ahead.
Once you've gotten some insight into the company's dress code, you'll have to plan how to get your ideal job interview suit. You wouldn't want to pick what to wear for your job interview to be a last-minute decision since this may take time, Your interviewer may not be able to focus on your qualifications if you're wearing the wrong bra or if you look like a kid wearing your dad's suit.
Remember that self-care isn't vanity.
Since looking ungroomed may be a distraction to a hiring manager, you have to look clean, neat, and polished. To achieve a smart, pulled-together appearance, pay close attention to your teeth, hair, skin, and nails.
Get a haircut or beard trim. Get this done a day before your interview. Your nails should be short as well. If you want to use nail polish, be sure to choose subtle tones and avoid flashy ones. Don't forget to brush your teeth!
Help Your Less Fortunate Neighbors Find Success This Way
Dressing for a job interview is an easy way to help ensure your success in finding your dream job. Consider yourself lucky for having that opportunity.
Unlike you, however, the disadvantaged members of your community face major roadblocks to success in life. They have great difficulty in finding decent sources of income that can free them from poverty because of the burdens they carry.
You can extend them a helping hand by donating any vehicle that you no longer need to us at Goodwill Car Donations. Your donation will give them a chance to attain a better quality of life.
We'll have your car auctioned off, with the proceeds used to support the community-based life improvement programs and services of the Goodwill organizations serving your local area.
These IRS-certified 501(c)(3) nonprofits cater to Americans who are suffering from their disabilities, lack of essential skills, job experience, or education, and other limiting personal circumstances, such as being welfare-dependent or having prison records.
Your local Goodwill organizations use the funding they get from us to provide their beneficiaries with job training, employment opportunities, scholarships, livelihood assistance, disability benefits, and other support services.
Making a Goodwill car donation is super easy. You'll be taking the easiest route to dispose of your unwanted auto while getting your fair share of rewards at the same time. We'll pick up and tow your vehicle for free wherever you are located in the United States. Your donation will also entitle you to receive the maximum tax deduction in the next tax season.
Moreover, your act of charity will bring you an immense sense of satisfaction, knowing that you'll be contributing to the growth and development of your community by empowering your needy fellow residents through work and learning.
You can donate not just a car, pick-up truck, or motorcycle but also a golf cart, unused farm tractor, and any other type of vehicle, including a boat. We'll welcome whatever type of vehicle you donate regardless of its age or condition.
Interested to know more? Find more information about Goodwill Car Donations, including our quick and easy donation process, by visiting our FAQs page. You can also give us a call at 866-233-8586 or contact us here.
Donate Your Unwanted Vehicle Today!

If you have a car that you no longer use, donate it to Goodwill Car Donations today. Such a donation can help transform the lives of your disadvantaged neighbors. Allow us to be your partner in charity work by calling Goodwill Car Donations at 866-233-8586 or fill out our secure online donation form now!