Guinness World Records Day

Guinness World Records Day: Be Inspired, Be Amazed—or Both!
From the fastest to the slowest and to the tallest to the biggest, Guinness World Records have all that! This year's Guinness World Records Day, set on November 8, encourages you to push beyond the limits of your creativity and endurance and set a new world record!
You can celebrate this day by trying to set a record-breaking feat! Otherwise, you can just appreciate some of the wackiest records established by Guinness! Here are some of them:
Otto, the skateboarding English Bulldog
Otto set the world record for the longest human tunnel traveled through by a skateboarding dog in Lima, Peru in November 2015. The canine glided freely through the legs of 30 people without being touched or led in any way.
The world's tallest sandcastle was built in the German town of Duisburg on September 1, 2017. More than 150 trucks delivered sand, and it took nearly a month for a team of builders to finish the sky-high castle. The sand structure was composed of carvings of people, animals, and buildings. It measured 16.68 meters (54 feet, 9 inches) tall!
It's not about the fastest person to eat that much ice cream, but actually that much number of scoops balanced on a single ordinary cone! Dimitri Panciera performed the record-breaking act during the annual Gelatimo ice-cream festival in Forno di Zoldo, Italy on December 7, 2016. Panciera also holds the record for making the largest ice cream scoop.
It just took Konstantinos Koutoupis an electric razor, a timer, and a person who needs a haircut to break a world record for the fastest haircut! He did it in Athens, Greece, on February 19, 2017. He just didn't wildly cut someone's hair but also made it stylish. He finished it in just 47.17 seconds, beating the previous record by 2.59 seconds—that's close!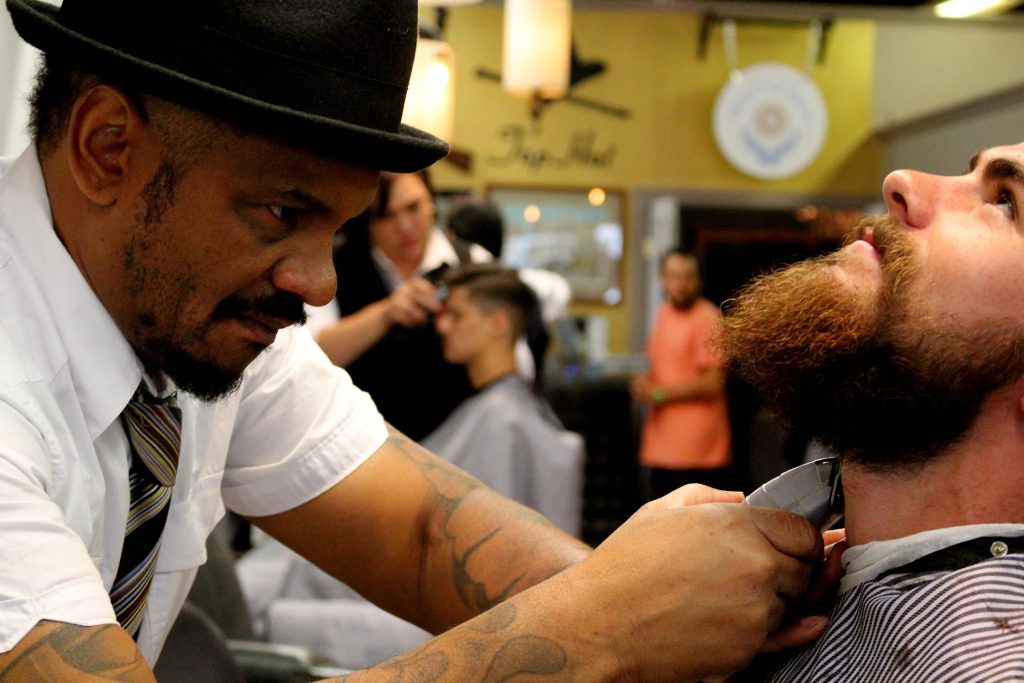 Largest collection of teddy bears
Jackie Miley of Hill City, South Dakota, holds the record of having the largest collection of teddy bears. She started to collect teddy bears in 2000 and as of December 31, 2012, she had already collected 8,026 bears—of all shapes and sizes!
About Guinness World Records
It all started in London in August 1954 when Guinness World Records founder Sir Hugh Beaver and co-founders and twin brothers Norris and Ross McWhirter created their first ever compilation of records. It was a reference book that listed world records of both human accomplishments and extremes of the natural world.
The book itself broke a world record for being the best-selling copyrighted book of all time. The book has been published in 100 countries and 23 languages. It has become a favorite household book that entertains and amazes every kind of person.
Since it was launched in 1955 until 2000, the Guinness World Records was known as The Guinness Book of Records and in previous U.S. editions as The Guinness Book of World Records. It remains as the primary international authority that verifies and catalogs major world records.
This Will Make You Feel Good
On November 8—Guinness World Records Day, you need not make a record-breaking feat to become someone whom people would look up to. All you need to do to feel good about yourself—as if you've smashed a world record—is to team up with us at Goodwill Car Donations and donate a vehicle you no longer want for the benefit of the disadvantaged people in your community. These are the men and women who live among you who are saddled with disabilities, illiteracy, past criminal record, welfare dependency, and other personal circumstances that prevent them from accessing opportunities for employment and living a life free from poverty.
We will auction off the vehicle you will donate and use the proceeds to support the critical community-based programs of the Goodwill organizations serving your area. They will use the funding to sustain their delivery of various essential services to your community such as skills and job training, career development and placement, scholarships, youth employment, livelihood, disability benefits support, and other community-building services.
Those who enlist in Goodwill job training programs are taught skills where they can excel in. This enables them to secure decent and stable jobs. As a result, they become financially independent and able to take care of themselves and their family.
What makes our car donation program truly special is that our donors also get to receive outstanding rewards, including maximum tax deductions based on the selling price of their donated vehicles.
To know more about Goodwill Car Donations, our donation process, the types of vehicles we accept for donation, and other related information, check out our FAQs page. For inquiries, give us a call at our toll-free hotline 866-233-8586 or send us your message online.
You can make your car donation by either calling us directly or filling out our online donation form, which you can find on the right side of this page.
Do Something Earth-Shaking!
On November 8—Guinness World Records Day, do something earth-shaking! Call us at 866-233-8586, and donate a vehicle to transform the lives of the struggling veterans in your community.