First Day of Fall/Autumn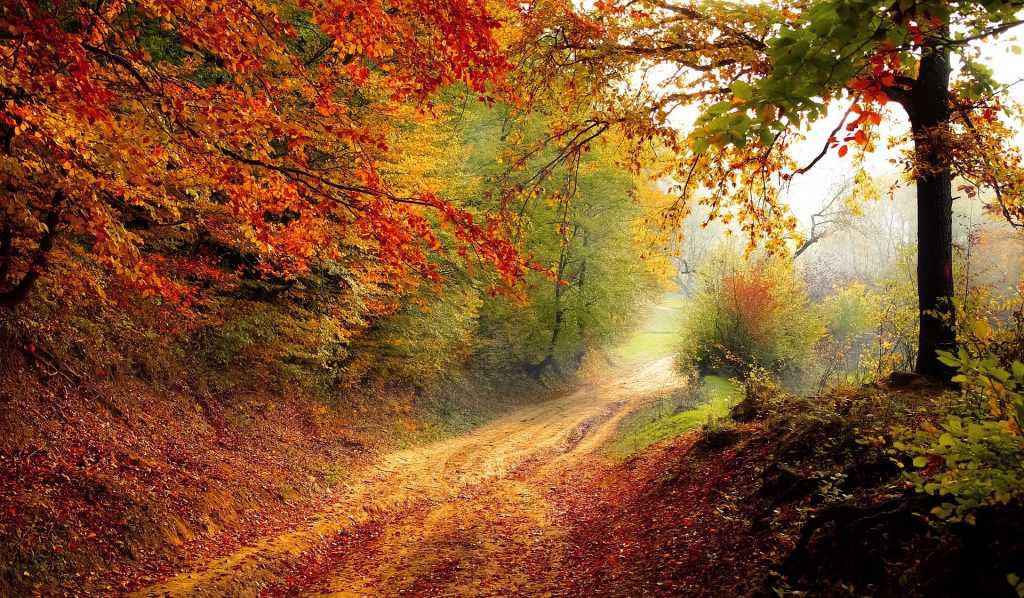 First Day of Fall/Autumn: How to Get Your Car Ready for the Snowy Weather Ahead
As the last days of summer came to an end, the first day of fall began. Though it might be too late to plant a tree or cut the grass, it's not too late to prepare your car for the rough winter weather ahead. It will save you a lot of trouble if you ensure that your vehicle is in the right shape before the snow starts covering the roadways.
Here are six simple yet often overlooked things that you need to do to get your car ready for winter this fall:
Check the brakes and tires.
Severe weather and its related road conditions and other threats require a good power for stopping. That's why you need to get your brakes and tires checked. According to experts, if you see cracking or cuts on the sidewalls of one or more of your tires, uneven tread wear, excessively worn tread, and bulges or blisters, you need to get them replaced. Don't hesitate to ask auto shops to inspect them.
Check the lights.
Check all of your car's lights (headlights, taillights, parking lights, brake lights, etc.). If there are broken and non-working bulbs, replace them immediately.
Check the wiper blades.
Your wiper blades will be responsible for clearing out anything on your windshield. If you have cracked or worn-out blades, it won't really do a decent job. Get it replaced while you still can.
Change the oil.
If you think you are already in the recommended stage of changing the oil or If the oil is getting dirty, have it changed at the auto shop.
Change the floor mats.
Though floor mats aren't in your typical to-prepare-for-winter list, it is still an important material in your car that needs attention. Getting the right floor mats for your car gives your interior the assurance that it can make it through the season.
Check under the hood.
Looking under your hood will enable you to know any signs of wear or things that need replacing or fixing. You should check if there are any leaks, cracks, or worn-out items.
Being able to prepare for the first days of fall is just one thing. You also need to focus your attention on the driving conditions as well. After checking the vital parts of your car and ensuring that they are in good condition, your car will surely surpass the challenges when winter comes.

Extend a Helping Hand to the Needy
On the first days of fall, you, of course, need to check on the condition of your family. If they're doing just fine and are all geared up for the coming season, then it's great!
How about taking a glance at your neighborhood as well? If there are less fortunate families living in your area who need help, how about lending a hand? After checking your old car and you realize you're better off with a new vehicle in time for the coming holidays, how about donating that old car to us at Goodwill Car Donations for the benefit of the disabled, illiterate, impoverished, and other disadvantaged people in your community?
We will turn that vehicle into a financial resource by auctioning it off, using the proceeds to support the Goodwill nonprofit organizations in your area that specifically cater to disadvantaged citizens.
Goodwill provides these underprivileged individuals with job training, employment services, and other critical community-building support. We teach them skills that they can be good at so they can find gainful employment to enable them to support themselves and their family.
Your car donation will help us a lot in our mission to change the lives of these individuals for the better.
To know more about Goodwill Car Donations, our quick and convenient donation process, the top tax deduction and other rewards that await you, the types of vehicles you can donate, and other important details, visit our FAQ and About Us pages. For inquiries, give us a call at our toll-free 24/7 hotline 866-233-8586 or contact us online.
You can make your car donation by calling us directly or by filling out our online donation form, which you can find on the right side of this page and all other pages of our website.
On the first days of fall, give the less fortunate families living among you the gift of hope for a better future in time for the coming holidays.
Call us at 866-233-8586 and make your car donation. Join us in making a difference in the lives of others!