Election Day

Election Day: Did You Do These 3 Things Before Casting Your Vote?
November 6—U.S. Election Day has come to past—the midterm elections that took place in the middle of Republican President Donald Trump's first term. The American people have thus made known their chosen representatives who will occupy the 35 of the 100 seats in the United States Senate and all 435 seats in the United States House of Representatives that were up for grabs.
Election Day in the United States is always held on the Tuesday following the first Monday in November as per rules established by the United States Congress. This 2018, Election Day fell on November 6.
Were you able to cast your vote? Did you come to the polling station prepared? Could you answer the following three questions in the affirmative to show that you've successfully voted?
Did you update your voter information record?
You could be busy as a bee and casting your vote might be the least of your priority. However, to be sure that your vote would be considered valid, you should have ensured that your name and address were accurate and updated. This should have helped you locate your designated poll station.
Did you bring what you needed to bring to the voting booth?
In most states, it is enough for you to only state your name and address and cast your ballot. But for some states, voters are required to bring a non-photo identification card or a government-issued photo ID that proves their identity and one that matches with their official records.
Did you know "when" and "how" you could vote?
On any Election Day, voting usually starts early in the morning (6 a.m.) and ends late at night (8 p.m.). However, nowadays there is "early" voting where you can cast your vote several weeks before the elections. For those who fall under the excused category on Election Day, there's "absentee" voting where you may request for a ballot, fill it out, and mail it. This is made available mostly to those serving in the armed forces or those working in schools.
It is your right to vote freely, and being able to choose a leader on your own is one of the most magnificent rights given to you as a citizen of the United States. Hopefully, you did exercise your right to vote this Election Day!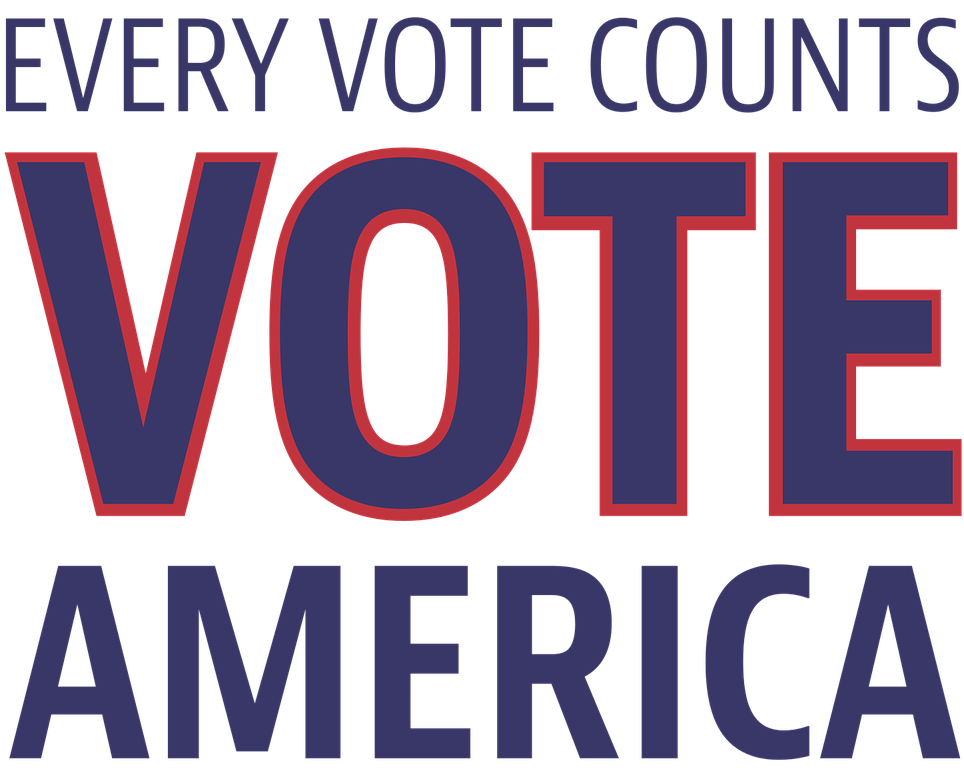 Help the Disadvantaged People in Your Area
On November 6—Election Day, we were reminded that all American citizens enjoy the right to vote and all other rights enshrined in our democratic system of government. All Americans are supposed to likewise enjoy full access to opportunities for employment, personal growth and development, and living a happy and fulfilled life.
However, there are many of our fellow Americans who have difficulty in finding jobs due to disabilities, illiteracy, past criminal records, welfare dependency, and other personal disadvantages. These disadvantaged people need help, and with your support, we at Goodwill Car Donations are here to provide such assistance.
We sell at auction all vehicles donated to us and use the proceeds to support the critical community-based programs of the Goodwill nonprofits in your area that cater to all disadvantaged individuals.
Thus, by donating to us a vehicle you no longer need, we would be able to provide the deserving underprivileged residents of your community with such services as skills and job training, career development and placement, scholarships, youth employment, livelihood, disability benefits support, and other community-building support.
Those who enroll in our job training programs are taught skills that best suit them, empowering them to qualify for stable, decent jobs. Thanks to our generous car donors, they become financially independent and able to take care of themselves and their family.
What makes our car donation program truly special is that our donors also get to receive outstanding rewards, including maximum tax deductions based on the selling price of their donated vehicles.
To know more about Goodwill Car Donations, our donation process, the types of vehicles you can donate, and other related information, check out our FAQs page. For inquiries, give us a call at our toll-free hotline 866-233-8586 or send us your message online.
You can make your car donation by either calling us directly or filling out our online donation form, which you can find on the right side of this page.
You Can Transform Lives
On November 6—Election Day, we Americans asserted our power to choose the destiny of our nation. We also have the power to transform the lives of the disadvantaged people in our communities. Use that power now! Call us at 866-233-8586 and donate an unwanted vehicle for the benefit of these people.